11 Tools to Improve Performance Management at Your Workplace
Published November 30, 2017
Performance review season is right around the corner! Or maybe it's already here for some of you. At the 2017 GLS, Marcus Buckingham challenged us to re-think performance management. He said, "Leading is taking someone's unique gifts and finding a way to help them contribute to the world."
We have provided 11 tools to help equip you to improve performance management at your workplace. Click the links below to go directly to each resource.
1) Blog Article: Why the Best Leaders Know that Frequency Matters—Marcus Buckingham
2) Blog Article: 4 Things Great Leaders Do to Raise Performance—Ken Burkey
3) Blog Article: The Surprising Alignment of Marcus Buckingham and Moses—Jenni Catron
4) Blog Article: 3 Essentials to Manage Your Own Performance—Sheila Heen and Elane Lin Hering
---
5) GLSnext Video: The Best Way to Get a Reliable Performance Review, Marcus Buckingham
6) GLSnext Video: Why Coaching Trumps Feedback, Marcus Buckingham
7) GLSnext Video: Identifying and Rewarding Top Performers, Laszlo Bock
8) GLSnext Video: A Method for Dealing with Low Performers, Laszlo Bock
---
9) GLS Podcast: Episode 013: Marcus Buckingham with Bill Hybels and Jeff Lockyer. At the 2017 Global Leadership Summit, leadership expert, Marcus Buckingham, challenged us with new research on performance management. In this episode of the GLS Podcast, Jeff Lockyer talks with Bill Hybels about the practical ways he manages leaders at Willow Creek to maximize their performance.
10) GLS Podcast: Episode 014: Liz Wiseman. Leadership expert Liz Wiseman describes research around the management style of three types of leaders: The "multiplier leader" who amplifies the intelligence of the leaders around them, the "diminisher leader" who exhausts and frustrates the people with whom they interact and the "accidental diminisher" who unintentionally has a diminishing effect.
---
11) The Marcus Buckingham/Performance Management GrowthTrack. By enrolling in this GrowthTrack, you will receive free access to the resources above and many additional resources—all tailored to develop your skills in performance management. Plus, you will be notified every time we release a new resource on this topic. Sign up here.
In a world where people are searching for purpose, community and meaning, our leadership matters more than ever.
Let's invest in our own performance management skills so we can lead others toward deeper fulfillment and greater purpose.
Never Miss the Powerful Leadership Insights Published Here Regularly!
About the Author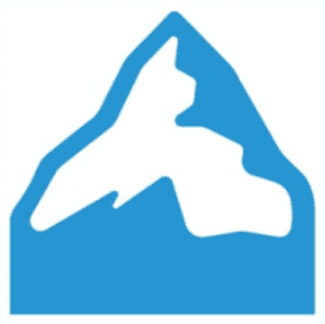 globalleadership.org
The Global Leadership Network is a community committed to learning from each other and using our influence to accomplish God's purposes on earth. No matter where your influence is, when you commit to grow your leadership, everyone around you wins—businesses work for good, communities are transformed and churches thrive! Both global and diverse, our network includes partners in 1,400+ cities and 135+ countries. We are committed to deliver fresh, actionable and inspiring leadership content both at The Global Leadership Summit, and year-round through our digital platforms.
Years at GLS All