GLS18 Session Notes–Bishop T.D. Jakes–Soar
Published August 16, 2018
A vision can be tormenting, annoying, aggravating and frustrating.
If you have a vision that everybody believes in, it's too small for you.
You don't want a vision that's believable. You want a vision that is achievable without being believable. You want your vision to challenge you and brings the best out of you.
Story of ants. It's like ants who pick up a piece of bread that's too big for them. After a while, other ants come to help you because you can't do it on your own.
Story of Jakes' father starting his janitorial business. When he started, he only had a bucket and a mop, and everyone thought he was crazy. Five years later, his business grew to 52 employees, 10 trucks and contracts all over the state of West Virginia. You need to believe in the crazy.
Story of the Wright Brothers. Can you imagine how stupid that sounded at the time? They were working on building bicycles but were getting ready to build an airplane. Do you see the oxymoron between where you are and where you think?
It doesn't matter where you start. It matters where you finish.
Dream something so big and so amazing that it gets you out of your comfort zone and it scares you to death.
When you're petrified, you're also electrified, motivated and stimulated.
The greatest things that have ever happened began with people who didn't have enough, but they thought deep enough to become beyond what they had. It doesn't matter where you start. It matters where you finish.
We can do significantly more together than we ever can apart.
Story of Jakes' production company. We started doing gospel plays and almost went bankrupt. Eventually a partnership with Tyler Perry led to great success.
Sometimes you have the right vision but you are not in the right place.
The Wright Brothers needed to move from Dayton to Kitty Hawk. If you do the right thing in the right wind, then you will soar.
You will learn more from losing than you ever will from winning.
Story of Eagles. The Wright Brothers were inspired by eagles. Eagles nest high on cliffs. After their eggs hatch, they kick them out. Eaglets don't learn to fly by flying, they learn to fly by falling. We need to fall in order to fly.
They may laugh when you start, but they'll take pictures when you finish.
The greatest things of this world come from those who believe the impossible can happen. They may laugh when you start, but they'll take pictures when you finish.
Soar. It's your time.
Disclaimer: GLS2018 Session Notes are only available in the United States*
Never miss an inspiring leadership insight or the latest leadership news!
About the Author(s)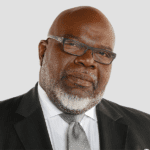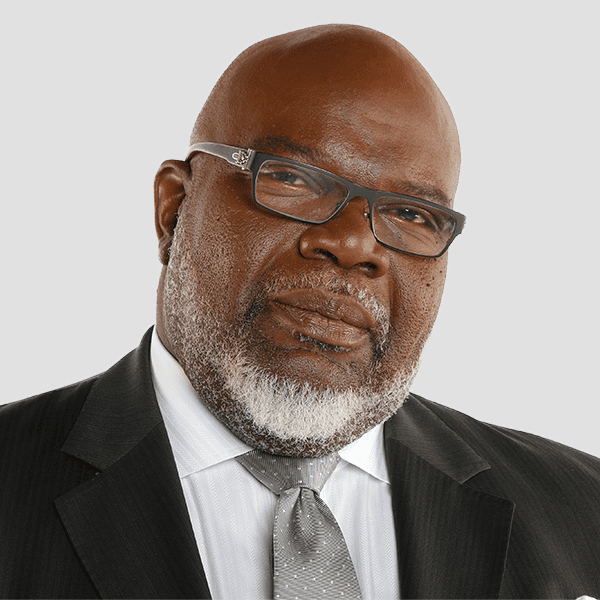 Founder and Senior Pastor
T.D. Jakes has a proclivity to disrupt the status quo, and is one of the most globally-recognized influencers in business, education, film and entertainment. With his earnest approach, Jakes has been able to reach millions of people from all socioeconomic backgrounds, races, nationalities, and creeds. Senior pastor of The Potter's House, a global humanitarian organization and 30,000-member church, Bishop Jakes' presence spans digital media, film, television, radio and books, including his most recent book, Crushing: God Turns Pressure into Power.
Years at GLS 2004, 2010, 2016, 2018, 2020