8 Resources to Identify Talented Leaders of Tomorrow
Published February 28, 2018
Leadership is more than simply overseeing an organization, church or business. In many ways, the best leadership is about legacy.
Throughout the Scriptures, the most influential individuals left remarkable legacies as they identified and invested in young talent.
Each of these young people went on to become remarkably influential leaders.
Identifying talent in a young leader, and empowering them to realize their full potential, isn't always glamorous. However, the time you spend identifying and empowering these young influencers may prove to be the greatest leadership investment of your life.
In a recent GLS talk, Bill Hybels challenged us to invest time in talent observation–to notice the young leaders around us and invest in conversations that could literally change their lives.
Recently we explored the power of Talent Observation on our GLS platforms. Click the links below to gain different perspectives about Talent Observation from leadership experts in the GLS movement.
1) GLS Podcast: Episode 019: Bill Hybels with Andy Stanley and Jeff Lockyer
Willow Creek Canada's chairman, Jeff Lockyer, and communicator, author and pastor, Andy Stanley, discuss the importance of talent observation inside businesses and organizations. Following an excerpt from Bill Hybels' 2017 Global Leadership Summit session, they share practical insights on how to identify leadership in the next generation.
2) GLS GrowthTracks: Bill Hybels: Talent Observation-Respect-Succession
Leading Willow Creek Community Church with over 25,000 weekly attendees, Bill Hybels understands the demands of leadership. In a world where change is constant and unity seems scarce, Hybels reminds us, "Our troubled world is calling out for a better brand of leadership." Learn more about talent observation, respect and succession from Bill Hybels, Andy Stanley, Sam Adeyemi, Albert Tate and others.
3) Blog Post: Ask These Questions to Identify Potential in People—Jenni Catron
We all know that identifying and deploying talented people is an essential skill for any leader. But knowing how to spot talent can also be a challenge. Savvy leaders know that every person you hire impacts the culture of your organization.
4) Blog Post: Empowering Leaders Tom De Vries
Leadership is about influencing others toward a common mission together. It requires more than simply working together toward a common goal'a common purpose. Rather, great leaders align people and resources in order to accomplish these goals.
5) Blog Post: 5 Ways Busy Leaders Can Be Full-Time Talent Scouts——Scott Cochrane
Every leader knows that looking for emerging talent is a crucial leadership competency. But most leaders also believe their plates are simply too full to add talent scouting into their busy roles.
6) Blog Post: How I Assess Leaders—Bill Hybels
Let's say you assigned a team to resolve a problem. This team will do its work for a month or two and then report back to you. Now you will get to do what I call, "Talent Observation" on the people who are assigned to fix the problem.
7) Blog Post: The Second-Best Investment a Leader Can Make——Mark Miller
Certainly, everyone in your organization is of value and makes a valued contribution. But, if you want to know where your best investment lies, look no further than the young leaders in your organization.
8) Blog Post: Want Your Boss to Notice You? 6 Tips for Young Leaders—Liz Driscoll
Researchers have identified three factors that indicate leadership potential. The best leadership candidates: 1) aspire to lead, 2) have the ability to drive results, and 3) are anxious to develop and become better. But simply possessing these qualities is not enough.
Never Miss the Powerful Leadership Insights Published Here Regularly!
About the Author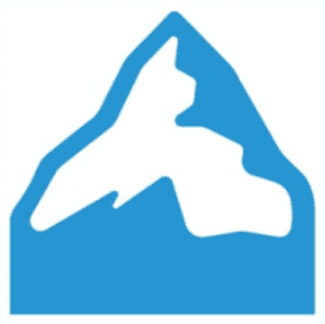 globalleadership.org
The Global Leadership Network is a community committed to learning from each other and using our influence to accomplish God's purposes on earth. No matter where your influence is, when you commit to grow your leadership, everyone around you wins—businesses work for good, communities are transformed and churches thrive! Both global and diverse, our network includes partners in 1,400+ cities and 135+ countries. We are committed to deliver fresh, actionable and inspiring leadership content both at The Global Leadership Summit, and year-round through our digital platforms.
Years at GLS All