Bozoma Saint John May Be the Most Quotable Woman on Earth
Published June 11, 2019
This article is a part of the GLS19 Faculty Spotlight series where we feature fresh, actionable and inspiring leadership content from this year's Summit speakers.
One of the most fascinating people on the planet, Bozoma Saint John, will be joining us for GLS19! She has taken the world of branding and marketing by storm—creating iconic campaigns for PepsiCo, Beats, Apple and Uber–and doing so in her own authentic way. Read the article below to learn more about her inspiring leadership style.
Bozoma Saint John is a bad***. She says so herself.
"There's nothing more bad*** than being who you are … I am a force of nature in fierce stilettos."
That's just her Instagram handle. While she shares a piece of her life with her social media family, there is so much more to Saint John.
She left her job at Apple Music to take on the task of boosting Uber's image. Her job as chief brand office kept her front and center representing black women doing big things in the tech industry. She is currently the Chief Marketing Officer for Endeavor, a global leader in entertainment, sports and fashion.
Her resume speaks for itself. She's so skilled in the world of marketing, branding and technology that she was heavily sought after for her successful strategies by big names such as record producer and Beats co-founder Jimmy Iovine, who recruited her to lead marketing for the company.
The Wesleyan University graduate was also the head of music and entertainment for PepsiCo before heading to Beats. Beats Music was later acquired by Apple, and Saint John became head of global and consumer marketing of iTunes and Apple Music.
After she stole the show at Apple's keynote Worldwide Developers Conference when she introduced the new interface for Apple Music, Buzzfeed called her the "coolest person ever to go on stage at an Apple event."
At the espnW: Women + Sports Summit, she joined Carl Champion and shared her story. She talked about her career, representing women of color in the workplace and being your most authentic self.
Here are some of our favorite quotes from their conversation:
On innovation:
Nobody knew what we were doing. Everybody's making it up. It's not called 'innovation': that's the fancy word for 'making s—up.'
Part of innovation is 'fake it until you make it'.
Part of innovation is 'fake it until you make it'. Keep trying things, but it's not just random thing. I got receipts. I really do know what I am doing … it was partly taking things that I know, and then applying it to things that I didn't know, and creating something new, some new magic. And having faith that this new recipe was gonna work. And not being afraid that there were some dips. That you can continue iterating on the idea.
On taking a risk with the iconic Apple Music ad featuring Mary J. Blige, Taraji P. Henson and Kerry Washington:
The message is always try to get to the widest audience … As we know, there are 'niche' audiences who also need attention—I mean, it's music, right? It's like a universal truth.
You don't need to be black in order to feel that moment in the ad. You're with your friends—with Phil Collins! Air Drums! We've all been there. You don't need to be a black woman in order to understand that moment. And that's the gamble, is that's the universal truth: We're human first.
On women not existing in a monolith:
We have abilities to do more than one thing. We're complex human beings. I can wear a leather dress and still have an 8-year old and wipe up the eggs that are on her face. Because we can do it all, absolutely.
On representing and underrepresented demographic:
The weight of making sure you don't do anything wrong so that others can follow you. Holding the door open, and it is heavy. It is heavy. It's heavy because it's a burden. It's heavy because of the expectation. It's heavy because you can't slip. You can never let the door flip. And if you do, it will shut tight, and then you'll be on the outside and everyone else will be inside.
On being one of the few women of color in tech:
I feel it really difficult to maneuver, because sometimes the things that are given freely, the assumptions that are made when you're not a black woman—the assumption that, 'Oh, yeah, you got it. You've done this before. Then you have to prove it again and again and again that you actually do know it, that' you've done it, and it's hard not to be mad about it.
On doing the work when no one in the room looks like you:
At the end of the day, you have to bring all of the work—the work that you've done that's more in-depth, tighter, more brilliant than anybody else can bring. Because that's the only way to ensure that you actually get the next shot, the next chance.
I curse at home first. And then I go in calmly, [wearing] some kind of bright color to distract. 'If you want a show, I'll give you a show. And then you bring all the receipts and you bring the work. At the end of the day, you have to bring all of the work—the work that you've done that's more in-depth, tighter, more brilliant than anybody else can bring. Because that's the only way to ensure that you actually get the next shot, the next chance.
On why she left Apple for Uber:
First of all, let's count the black women in C-suite positions in Silicon Valley. Do you know any? So an opportunity comes, I must take it. I must take it. Because first of all, I do have something to prove. I have to hold the door.
This article originally appeared on theundefeated.com.

Join 405,000+ of your peers for two days of fresh, actionable and inspiring leadership training from a world-class faculty at a location near you.
Never miss an inspiring leadership insight or the latest leadership news!
About the Author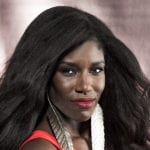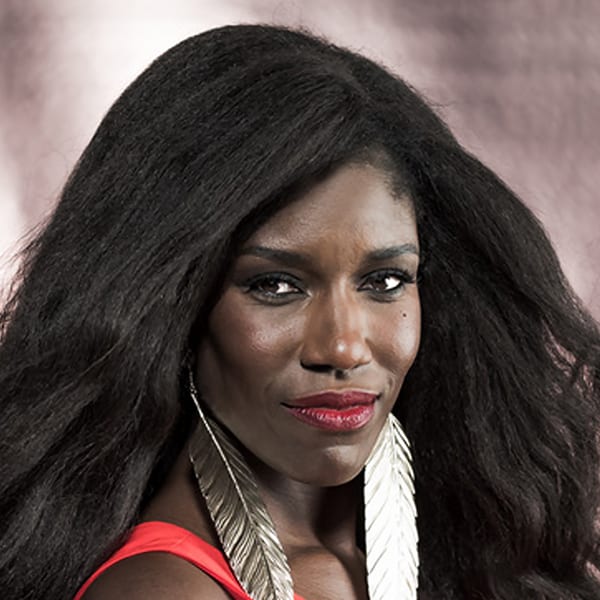 Chief Marketing Officer
Bozoma Saint John is Chief Marketing Officer for Netflix, a widely recognized entertainment provider. Over the course of her career, Saint John has earned a formidable reputation as a trailblazing executive. She most recently served as the Chief Marketing Officer for Endeavor, a globally recognized entertainment company. She also served as the Chief Brand Officer for Uber and the Head of Global Consumer Marketing for Apple Music and iTunes. For her innovative work, Saint John has been recognized on Fast Company's 100 Most Creative People list.
Years at GLS 2019