7 Tools to Build WhiteSpace into Your Daily Routine
Published January 31, 2018
In our fast-paced world, we often find ourselves in sprint mode: moving from meeting to meeting – and from project to project – without taking time to pause or even take a breath. Sound familiar?
Juliet Funt says, "The pause has been squeezed out by the tyranny of the urgent."
Her WhiteSpace concept encourages leaders to take a strategic pause between activities. And the pause does not need to be long. Even stopping for just five minutes can be enough to recharge.
What happens during the pause? Based on neuroscience research, these kinds of  pauses allow the mind to recuperate. They create space for reflection and restoration. And they can even become fertile soil for creativity and innovation. Surprisingly, these short moments of pause often allow for flashes of clarity where solutions to our current problems come into focus.
Recently, we explored the WhiteSpace concept on our GLS platforms. Click the links below to gain different perspectives about WhiteSpace from leadership experts in the GLS movement.
1) GLS Podcast: Episode 018: Juliet Funt with Bill Hybels and Jeff Lockyer
 This episode of the GLS Podcast features a conversation between Bill Hybels and Jeff Lockyer on the importance of WhiteSpace—the "strategic pause" between activities that enables recuperation for the mind and greater productivity.
2) Blog Post: The Six-Week Illusion—Juliet Funt
The Six-Week Illusion is a trick our minds play on us as they downplay the potential busyness of a future time, which is just a little bit down the road. We tend to believe that a future time will be calmer and easier than the hectic present. Inevitably, this turns out to be an illusion.
3) Blog Post: The Lost Art of Simplicity—Patrick Lencioni
Making a case for the power of simplicity is no easy task. And yet, more than ever, I'm convinced that simplicity is the scarcest commodity among leaders, and probably the most important.
4) Blog Post: The Unexpected Paradox of WhiteSpace—Tim Parsons
 WhiteSpace yields an unexpected paradox all of us must consider—the constant treadmill of "doing" ultimately leads to hazardous dead ends. And embracing WhiteSpace leads to more efficient doing, more precise action and more profitable results.
5) Blog Post: Why We Need WhiteSpace—Dr. Henry Cloud
 We all know the experience of being overwhelmed by information, work load, emails, response-time expectations and the like. It just never stops. With constant bombardment for attention, your brain gets tweaked…literally.
6) Blog Post: 3 Ways To Reload Your Leadership—Tommy Bowman
 2018 is upon us and, by now, you're probably knee deep into the thick of it all: meetings, tasks, projects…oh, and your inbox. And, in case you didn't do this over your Christmas break, take a minute and ask yourself, "How satisfied you are with your amount of reload time in 2017?"
7) Blog Post: 5 Simple Ways to Add WhiteSpace to a Too-Busy Life—Susan DeLay
 I am a big fan of lists—to-do lists, prayer lists, goal lists, grocery lists, even lists that track what I eat every day. Never ever have I added a pause that refreshes to my to-do list in order to give me what Juliet Funt calls WhiteSpace.
Never Miss the Powerful Leadership Insights Published Here Regularly!
About the Author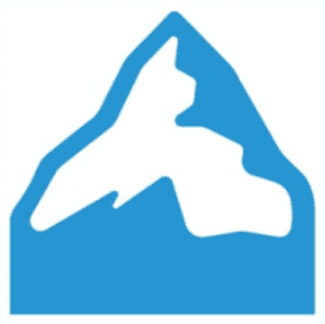 globalleadership.org
The Global Leadership Network is a community committed to learning from each other and using our influence to accomplish God's purposes on earth. No matter where your influence is, when you commit to grow your leadership, everyone around you wins—businesses work for good, communities are transformed and churches thrive! Both global and diverse, our network includes partners in 1,400+ cities and 135+ countries. We are committed to deliver fresh, actionable and inspiring leadership content both at The Global Leadership Summit, and year-round through our digital platforms.
Years at GLS All