One Key Relationship You Need to Thrive in the New Year
Published January 11, 2021
For several years, the Global Leadership Network and I partnered to conduct a series of leadership retreats. Since we were having so many leaders come through on an ongoing basis, I decided to do some research. There were several areas I wanted to explore to get a picture of how these leaders lived, led, worked and grew, as well as what they struggled with.
I learned a lot from gathering this data. But one finding from the research stood out to me more than all the others, and is one of the key relationships we need to thrive in 2021, especially as we continue to go through or come out of a very difficult season.
Three of the questions we asked leaders were highly correlated:
1. Do you have relationship(s) that are totally confidential, where you can be 100% transparent and with person(s) who are not stakeholders in what you do? And you let them know everything about how you are doing with totally honestly?
2. Do you have relationship(s) with the sole purpose of helping you get better as a leader? Like a coach, a mentor or a therapist who helps you heal or build skills?
3. Have you have had any condition in the last 2 years that has gotten to "clinical" levels? Like depression, burnout, stress, a habit or addiction, anxiety, etc.
The data came back with these findings:
70-80% of the leaders said that they did NOT have a committed relationship where they were safe to be 100% transparent, and the relationship was totally confidential and not someone who depended on them in some way.
70-80% of the leaders said that they did NOT have a coaching or mentoring relationship that was solely committed to and skilled at helping them improve as a leader.
Honestly, these two findings totally surprised me. I could not believe that that many high-level leaders were virtually "going it alone," receiving no help. It was shocking to me that they were that alone and without anyone who just built into them. But after seeing those scores, the results of the third question did not surprise me at all:
70-80% of the leaders said YES to having some condition of pain, distress or reduced functioning, which had reached clinical proportions.
The findings from the third question did not surprise me at all, because that is what happens when no one is building into the leader who is always giving and pouring him or herself out for others. In other words, if they were going it alone, getting no help, they were going to ultimately end up suffering in some way.
How could it have been any other way? Leadership, or life for that matter, was not designed to be done without help, support and coaching relationships that build into the leader. Ask any Navy SEAL.
I spend most of my working days coaching and consulting with CEOs and other high performers. These days, there appears to be a growing appreciation for the value of coaching in the business world.
The highest performers are the ones who use coaching the most.
Not surprisingly, one of the things I have seen over the years is that the highest performers are the ones who use coaching the most. With my clients over the years, it is the superstars who I would hear from them the most. They utilize our relationship the most, go the deepest and reach out most frequently. Over most of their careers, they have always had someone like me, a coach or mentor whose sole role in their lives was to come alongside them and help them get better.
Think of it…what NFL football team or Olympic team would not have a full squad of coaches to help their highest performers get better, bounce back, improve and stay sustainable?
In corporate America, many companies now spend a lot of money making sure their CEOs and high-level leaders always have good coaches and mentors to help them. Their boards know it is crucial.
But the sad reality is this. One sector has not benefitted from this trend: the Church.
Most churches do not look out for their leaders with the same level of shepherding as many companies do. The church makes sure its leaders are there for everyone else, helping others get better, including their own staffs, but often, no one is committed to helping that leader. That is sad, and it is alarming as well. No wonder burnout and leaving ministry is as high as it is, as well as the stagnation scenarios where some leadership improvement could turn everything around in a church or ministry.
So, please learn from my informal research. Your well-being is directly related to whether you have relationships that exist to help you get better.
The entire New Testament and all of the research ever done tells us that getting to your highest level of performance requires others who encourage you, support you, teach and correct you, coach you, instruct you, heal you, weep with you, motivate and inspire you, mold you and shape you and on and on. If you try it any other way, it will not work. At best, you won't reach your potential. At worst, you will crash or burn.
Do not let that happen.
As I wrote in The Power Of The Other, any person who is a closed system, trying to meet their own needs, will not succeed. But when you can commit to finding the right "others" who will build into you, you will get to levels you never thought possible. The right "others" will bring two key ingredients to you: new energy and new intelligence. That combination will always be required to get you to the next level.
If you don't already have a wise counselor to help you get better, make it your mission in 2021 to find one.
So, I have one piece of advice for you today.
If you don't already have a wise counselor to help you get better, make it your mission in 2021 to find one. It might not be easy, and as Proverbs 4:7 says, you might even have to pay for it. The beginning of wisdom is this: Get wisdom. Though it cost all you have, get understanding. (NIV)
Don't be one of the 70-80% who are suffering! Find a wise counselor, a therapist, a leadership coach, a mentor or a group. Create the team of "others" that you need.
If you are being "fed and led," the "feeding and leading" that you do for others will be multiplied. You will have "put the oxygen mask on yourself first," so you will have adequate breath to do all that is being asked of you. Go for it!
God Bless,
Henry
Never miss an inspiring leadership insight or the latest leadership news!
About the Author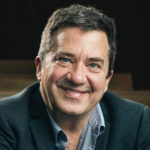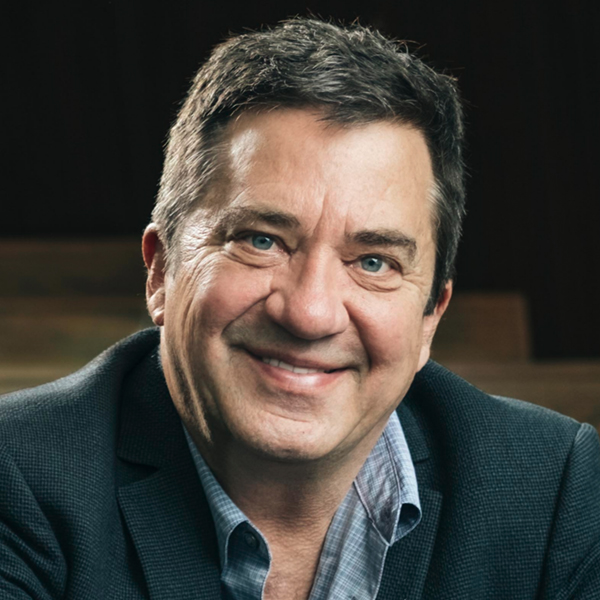 Clinical Psychologist & Acclaimed Leadership Expert
Leadership University
Dr. Henry Cloud is an acclaimed leadership expert, clinical psychologist and New York Times best-selling author. His 45 books have sold nearly 15 million copies worldwide. He has an extensive executive coaching background and experience as a leadership consultant, devoting the majority of his time working with CEOs, leadership teams and executives to improve performance, leadership skills and culture. Dr. Cloud founded and built a healthcare company starting in 1987, which operated inpatient, and outpatient treatment centers in forty markets in the Western U.S. There, he served as Clinical Director and principal for ten years. In the context of hands-on clinical experience, he developed and researched many of the treatment principles and methods that he communicates to audiences today. After selling the company, he devoted his time to consulting and coaching, spreading principles of hope and life-change through speaking, writing and media. Throughout the same years and until the present, he has devoted much of his career to leadership performance and development, blending the disciplines of leadership and human functioning to helping CEO's, teams, organizations and family entities. His book, Integrity, was dubbed by the New York Times as "the best book in the bunch." In 2011, Necessary Endings was called "the most important book you read all year." His book Boundaries For Leaders was named by CEO Reads in the top five leadership books of its year. His newest book, The Power of the Other, debuted at #5 on the Wall Street Journal bestseller list. Dr. Cloud's work has been featured and reviewed by the New York Times, Wall Street Journal, Boston Globe, Publisher's Weekly, Los Angeles Times, and many other publications. Success magazine named Dr. Cloud in the top 25 most influential leaders in personal growth and development, alongside Oprah, Brene Brown, Seth Godin and others.
Years at GLS 1996, 2005, 2011, 2013, 2016, 2021