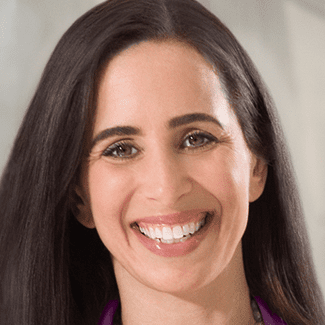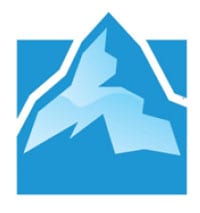 GLN Staff Writer
| Globalleadership.org/Summit
Sneak Preview: A Minute to Think by Juliet Funt
Published June 1, 2021
If you've been to The Global Leadership Summit  before, you'll very likely remember Juliet Funt, CEO and founder of  WhiteSpace at Work. If you haven't yet had the joy of hearing her practical leadership insights, you are in for a real treat on August 5-6, 2021!
With Juliet's new book,  A Minute to Think, coming out August 2021, she will deliver brand-new leadership insights with the wisdom, energy, charm and humor she's known for.
Get your GLS21 tickets today!  And until then, enjoy this sneak chapter preview of Juliet Funt's upcoming book, A Minute to Think:
Something is missing in the fabric of our work and lives. It's possible to get it back.
I never learned to make a fire when I was a kid. It's not one of the core skills of growing up in Manhattan. Did I learn the art of trick-or-treating floor to floor by elevator? You bet. Could I masterfully fold-and-tilt a slice of Ray's pizza so all the grease slid onto my napkin before I ate it? By the age of three. And of course, I learned to nimbly sled down a five-foot Central Park slope between a garbage can and a mound of black snow. However, as an apartment-dwelling kid, unless something goes terribly, terribly wrong you never learn to build a fire.
Without space we can't sustain ourselves.
As I grew up, fire-making skills continued to elude me. I gave it a try on beaches with bonfires or camping with an outdoorsy boyfriend, but I never mastered how to get the flames started. Many years and three kids later, my husband, our boys, and I went to a little cabin near Big Bear Lake, not far from our home in Los Angeles. The journey there was a typical boys-in- back road trip alternating between two games, "Which Would You Rather?" (lick a street after a parade or eat a toothpick?) and the ever-popular escalating competition of "Does This Hurt?"
The cabin was worth the drive. Tucked into a beautiful woodsy area with giant windows, it had a wide, stately stone fireplace calling for something to be ignited. The boys were so excited at the prospect they were bouncing. Unfortunately, we had no wood or expertise and my husband had run into town, so I did what city folks tend to do in any area of knowledge lack: I found a coach.
On the round, doily-topped table at the Three Bears Lodge was a little sign: text for firewood! drop-offs in ten minutes. (It was right next to an unforgettably titled newsletter from the local chiropractor called The Spinal Column.) I whipped out my phone, sent the text, and with a comic speed that made us feel like he'd been waiting around the corner, Charlie arrived. He had the fashion leanings of a lumberjack and the chill-i-tude of a surfer. He told me and my chanting, bobbing, amped-up, pyro offspring that when starting a fire, layers are best: a little paper first, some dry pine needles over the grate, then a few chunks of fire starter, followed by two types of wood—softwood to catch quick, and hardwood to burn long. But he forgot to mention one critical ingredient: space.
It's the space between the combustibles that fire can't live without.
We carefully constructed a dense pile of every fuel source known to man and then hurled matches at it unsuccessfully for twenty minutes before my husband returned. After a glance at our compact pile of charred wood, he lovingly extracted the mangled matchbook from my hands and began to redesign our stack. He fluffed the pine needles, staggered the fire starter, and "tee-pee'ed" the wood to create the perfect passages for oxygen to feed the fire. And then, with exactly one match, it was roaring. The boys roasted a whole bag of marshmallows, and I learned something valuable.
It's the space between the combustibles that fire can't live without.
The space is what makes flames ignite and stay burning. How- ever, we forget this law of nature in every area of our lives beyond the hearth—especially at work. Our schedules are packed like the last moment of a winning game of Tetris, and our brimming minds overflow into dozens of insufficient note-taking apps. There's no oxygen to feed the fire. We strike through matchbook after matchbook, desperately trying to ignite our brilliance to the fullest, but the resource we really need to elevate our work is a little breathing room.
Without space we can't sustain ourselves. The full fortitude of our professional contributions eludes us. We miss game-changing, breakthrough ideas that fail to grace us with their presence because busyness is barring the door. We miss human moments of serendipity and connection that should occur in the in-between moments of life—because in-between moments no longer exist.
[…]
You can also pre-order your copy of A Minute to Think today, and save! Pre-Order >>
Never miss an inspiring leadership insight or the latest leadership news!
About the Author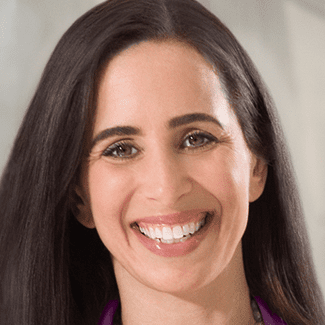 Juliet Funt is the CEO and founder of Juliet Funt Group, a training and consulting firm helping organizations, their leaders and employees reclaim their creativity, productivity and engagement. With thought-provoking insights and actionable tools, she has become a globally-recognized expert in helping leaders cope with the "age of overload" in which we all live and work. A warrior against reactive busyness and a force for change in organizations around the world, Funt teaches a streamlined method for personal process improvement that reduces complexity in the workplace. Teams that incorporate a WhiteSpace mindset and skill set increase creativity and engagement, reclaim lost capacity and execute at their finest. Her clients include a number of Fortune 100 companies and span a wide array of industries, from financial services to technology, manufacturing to the military. Funt's new book, A Minute to Think, released at the 2021 Summit.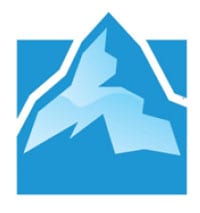 The Global Leadership Summit (GLS) is a two-day infusion of actionable leadership insights and inspiration broadcast to hundreds of host sites across the United States every August. In the following months, the GLS is translated, contextualized and hosted by local leadership committees at hundreds of locations across Africa, Asia, Latin America, Europe and the Middle East. This global event convenes a world-class faculty who share their distinct perspectives and expertise, inspiring and equipping people around the world with practical leadership skills that can be applied within their context, wherever they have influence, and used to empower positive transformation where it's needed most. Attracting an audience that represents various industries, including marketplace, non-profit, healthcare, education, government, ministry and corrections, the GLS has become a unique platform, unlike any other, bringing people together to not only empower better leadership within the organizations they represent, but in a growing number of cases around the world, this event also acts as a catalyst for organic local movements initiating systemic, city-wide change. What started as a single event back in 1990's, the GLS has grown to attract tens of thousands of people today.