Why We Need WhiteSpace
Published January 15, 2018
At last year's Summit, I wanted to stand up and scream, "Preach it, Sister!" as I heard Juliet's presentation on WhiteSpace. She was not only giving very helpful advice, but also a mini-seminar on neuroscience and performance.
Let me explain.
We all know the experience of being overwhelmed by information, workload, emails, response-time-expectations and the like. It just never stops.
There is a reason for that feeling. And it's way past just having too much to do and too many people needing something from you.
With constant bombardment for attention, your brain gets tweaked…literally.
Your brain is designed to be able to give its best thinking, creativity, energy and judgment in a very complex way that allows you to both focus and deliver.
All that great brain power is fueled by the energy of a neurochemical network that makes it function well.
So far, so good…until….
When you have two factors—1) too much stuff for 2) too long—your brain gets both overwhelmed and tired. Your brain has more than it can process and it runs out of the energy needed to accomplish its work. This is especially true if your work requires prioritization and decision-making, because these tasks take increased processing speed and energy.
When you get to that point of "too much or too long," your brain can stall. Think of a time when you had too many programs running on your computer and it just stalled with that spinning wheel looking back at you defiantly.
Nothing is happening. And if it is, it is not happening fast.
You may even get a message that says, "This program had to quit unexpectedly and shut down." It literally had too much to do and could not focus.
Your brain is just like that.
Too much and too long, combined with too hard, equals a slow down or even a shutdown.
As Juliet spoke about creating WhiteSpace, she was telling us that we have limits and we should not try to act as if we don't. This is not only good performance science, it is good theology.
Rest, or WhiteSpace, is built into the very Created Order. God rested. He Sabbath-ed and commands us to do the same. He built the need for rest into every aspect of the creation.
Muscles need a day of rest after a workout in order to grow to the next level. A meal must be metabolized in order to be used by the body. Fields must lie fallow in order for fertility to be restored and the next good season of crops to appear. People need sleep to rebuild capacity…on and on.
But, in today's 24/7 connectivity, as I wrote in, One Life Solution, we have lost the boundaries of time and space through technology.
You used to go to work for a certain number of hours and then you were off and unavailable. You left the building and went home and no one could bother you until the next allotted time when you went back to your workspace.
Now, your boss, client, employee, team member, dysfunctional extended family member or anyone else can find you anytime and anywhere.
Time and space boundaries are gone.
Plus, any one of those people can interrupt you while you are working. Your kids can text you in a meeting and demand your attention while you are supposed to be giving your attention to work. And your boss can reach you at the dinner table or on a date night.
All of this leaves us overwhelmed—both in the quantity of demands coming our way and in our ability to give each demand optimal thought and focus.
The brain gets more and more depleted. And as the brain gets depleted, it affects other systems like sleep and immune-functioning.
God's design—with cycles of rest and productivity—remains the optimal cycle for every area of creation.
We must build WhiteSpace into our lives in order to perform at our best.
In fact, research has shown that the highest performers in life have a pattern of not being "on all the time." They have patterns of full-out-engagement followed by periods of total full-out-disengagement. The best of the best function this way in every field.
So, even if you believe you can multi-task, and keep doing so for long time periods, it is just not true.
Give your brain (and your heart, mind and soul) the rest that God designed for you.
Take Juliet's advice on creating WhiteSpace throughout your day and life. You will find that this thing called Sabbath-ing, or resting, is the way you are designed to be your best.
Never miss an inspiring leadership insight or the latest leadership news!
About the Author(s)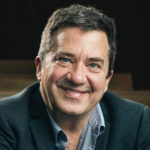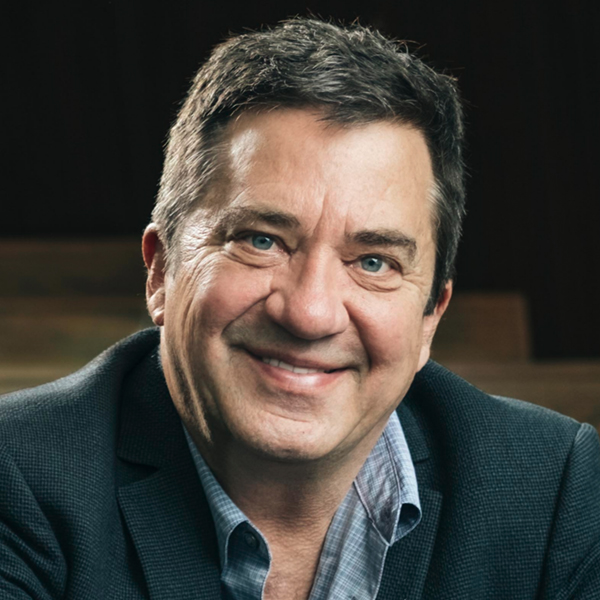 Clinical Psychologist & Acclaimed Leadership Expert
Leadership University
Dr. Henry Cloud is an acclaimed leadership expert, clinical psychologist and New York Times best-selling author. His 45 books have sold nearly 15 million copies worldwide. He has an extensive executive coaching background and experience as a leadership consultant, devoting the majority of his time working with CEOs, leadership teams and executives to improve performance, leadership skills and culture. Dr. Cloud founded and built a healthcare company starting in 1987, which operated inpatient, and outpatient treatment centers in forty markets in the Western U.S. There, he served as Clinical Director and principal for ten years. In the context of hands-on clinical experience, he developed and researched many of the treatment principles and methods that he communicates to audiences today. After selling the company, he devoted his time to consulting and coaching, spreading principles of hope and life-change through speaking, writing and media. Throughout the same years and until the present, he has devoted much of his career to leadership performance and development, blending the disciplines of leadership and human functioning to helping CEO's, teams, organizations and family entities. His book, Integrity, was dubbed by the New York Times as "the best book in the bunch." In 2011, Necessary Endings was called "the most important book you read all year." His book Boundaries For Leaders was named by CEO Reads in the top five leadership books of its year. His newest book, The Power of the Other, debuted at #5 on the Wall Street Journal bestseller list. Dr. Cloud's work has been featured and reviewed by the New York Times, Wall Street Journal, Boston Globe, Publisher's Weekly, Los Angeles Times, and many other publications. Success magazine named Dr. Cloud in the top 25 most influential leaders in personal growth and development, alongside Oprah, Brene Brown, Seth Godin and others.
Years at GLS 1996, 2005, 2011, 2013, 2016, 2021