Published May 25, 2021
7 Reasons Business Leaders Recommend The Global Leadership Summit
What started as a single event back in the 1990's, The Global Leadership Summit (GLS) now attracts hundreds of thousands of people in over 123 countries at thousands of host sites and online locations. Bringing together an audience that represents various industries including business, nonprofit, healthcare, education, government and ministry, the GLS has become a unique platform, unlike any other leadership conference in the world today.
Here are the top 7 reasons business leaders recommend the Summit to their colleagues:
1. A diverse, world-class faculty with a wealth of leadership experience we all can learn from.
The 2021 world-class leadership faculty, including notable names like Malcolm Gladwell, Dr. Henry Cloud, Juliet Funt and many others, will bring their expertise from their latest research and experiences for two days of rich, inspiring learning relevant to today's challenges and context.
2. Opportunity to gain fresh perspective, new insights and alternative solutions to everyday obstacles.
There's no other conference that brings together such a diverse faculty, while also convening such a diverse audience of curious, growth-minded men and women from around the world—this makes the GLS a great opportunity to invest in your own personal leadership growth, as well as the growth of your team.
"Every year we attend The Global Leadership Summit and every year I am impressed and encouraged by the quality of speakers and the valuable lessons learned. It is truly the best leadership conference available for any level of leader and the best value for such a high-quality event." – Angela Braly, Co-Founder, The Policy Circle
3. Attendance and application of new leadership principles create positive, tangible change.
Feedback from our attendees and research outcomes speak for themselves. In 2017, an independent research firm, Excellence in Giving, cited an overwhelming positive return on investment for those who attended The Global Leadership Summit.
Here are just some of the highlights we discovered:
68% "agree" or "strongly agree" the GLS improved their productivity
81% "agree" or "strongly agree" the GLS improved their job satisfaction
74% "agree" or "strongly agree" the GLS improved the quality of their work
62% "agree" or "strongly agree" the GLS materials helped them teach others about leadership, with an average of 47% other people being trained in the last two years
"In our 16 years of attending the Summit we continuously validate our purpose to fan the leadership flame in others and ourselves. We adamantly believe everyone is a leader in life in many aspects—relationships, kids, family, sports teams, in our workplace, etc. As a result, the Summit became part of our business' fundamental training program and more, it is part of our culture. It is with humble hearts and joy to celebrate 26 years in business where it is a daily routine to mentor teams to lead themselves beyond any perceived limitation that they could never be a 'leader'." – Thomas and Cynthia Parker, CEO's Judicial Services Company
4. The Summit is a great addition to your leadership development program for you and/or your staff.
The Summit is a great opportunity to invest in your own personal leadership growth, as well as the growth of your team. In doing so, you add value back into your staff and allow people to develop a common leadership language, which ends up creating a better culture, improving job satisfaction and increasing innovation and productivity to drive your mission forward.
"Leaders are learners, and if we're not learning from a diverse range of leadership voices and developing others around us to do the same, we will fail to lead diverse teams to their potential. The Summit is a staple in our companies' leadership fitness regimen—we care about our business, mission, people and making a difference in the world – which requires leadership!" – Mike Sharrow, CEO, C12 Group
5. The Summit is more than a conference about leadership principles, it also provides a dose of encouragement and inspiration to carry you through the year.
Attracting an audience from every walk of life from Christians and non-Christians alike, the Summit focuses on curating a world-class faculty that delivers leadership principles that can be applied in almost any context with an important element of hope and encouragement that is often missing from strictly business-focused conferences.
"The Summit inspires us to lead with a purpose bigger than ourselves. We bring leaders from our organization each year, and it's a true gift to our organization to be able to offer world-class leadership training at a reasonable price." – Mike and Megan Tamte, Co-Founders & Co-CEOs Evereve
6. The Summit provides the opportunity to network with values-based, growth-minded men and women in your local community.
The Summit creates an opportunity for business leaders to come together with key stakeholders and members of their community from an array of diverse backgrounds. And because this event attracts values-based, growth-minded men and women, the networking that occurs naturally turns into valuable relationships and connections moving key community initiatives forward.
"Together we can make our city even better. It's a matter of the choices we make, and as a community we've decided to work hard to create an even stronger environment for those who live, work and play here." – Chuck Surack, CEO, Sweetwater
7. The cost-benefit for leadership development is extremely high.
With a maximum ticket price of $209 per individual, the cost-benefit is extremely high. As many business leaders report in their feedback, the value they receive at the GLS is often greater than other business conferences that cost upwards of thousands of dollars to attend.
"The Global Leadership Summit is quite arguably the most effective, purpose-filled leadership development experience in the world. I can say, without reservation, the high-quality, inspiring content delivered via the Summit has made many people within our organization better leaders, including me." – John Venhuizen, President & CEO, Ace Hardware Corp.
Clear your schedule and mark your calendars for Thursday and Friday, August 5-6 at The Global Leadership Summit! Get your tickets today >>
We welcome and encourage comments on this site. There may be some instances where comments will need to be edited or removed, such as:
Comments deemed to be spam or solely promotional in nature
Comments not relevant to the topic
Comments containing profane, offensive, or abusive language
Anonymous comments
If you have any questions on the commenting policy, please let us know at heretoserve@globalleadership.org
Equip, encourage & inspire global leaders with a gift today
When you give to the Global Leadership Development Fund, your gift inspires and equips Christian leaders, facilitating transformation in some of the world's most challenging environments.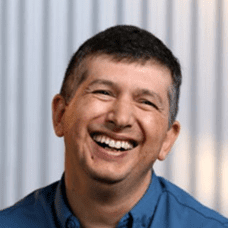 "Without your heart for giving, we could not have had the GLS in many countries like Bolivia, Ecuador, Cuba, Chile, Peru and others in the rest of Latin America."
Carlos Arroyo, South America