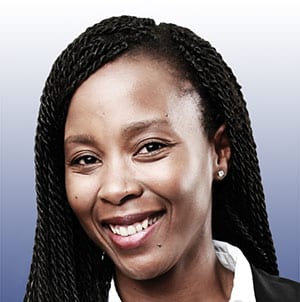 Founder & CEO, Social Entrepreneur
| Quali Health
Start, even if you don't have all the elements together. The risk of not starting is higher than starting at 100%.
Dr. Nthabiseng Legoete
About the Author(s)
Founder & CEO, Social Entrepreneur
Quali Health
Dr. Nthabiseng Legoete is a medical practitioner who is passionate about improving access to primary healthcare. Motivated by her faith and own family story, her vision is to make quality primary healthcare affordable for all global citizens in emerging markets. Legoete founded Quali Health in Johannesburg, South Africa. Currently serving more than 600 patients a day at four facilities, in 2018 they are expected to grow to 30 facilities.
Years at GLS 2018