Published August 21, 2015
A Brazilian Cop Obeys a Call to Become a Pastor
"I was born in Brazil in a home with no knowledge of a personal loving God. My dad was Catholic, but didn't attend church. He and all his family suffered with alcoholism. I grew up watching mom and dad fighting against each other. When I got older, I attended law school and then I became a police officer (here in Brazil a Delegado de Polícia, which is  sort of a captain, sheriff or chief detective). There I got to know my wife, who was evangelical, but was away from the church for many years after a painful divorce.
After her divorce, my wife was far from the church for over a decade. She was raised in a Baptist church near her parents' home. We met each other at a post-graduation course. She was in the same career as I was. After we married, her relatives started to pray about our reconciliation and conversion and they shared their testimony and the Gospel as frequently as they could. In less than a year, I accepted Christ as my Lord and Savior and was baptized in the name of Jesus in the First Baptist Church of Recreio dos Bandeirantes, my one and only church to this day.
The Summit has been held locally here in Rio de Janeiro since 2003. In 2005 we held it for the first time in our church. It has helped me a lot to be aware of God's plan for my life and to know how to discern God's vision and dream for me. At the Summit in 2005, God called me to serve as a full time pastor after I heard Kenneth Ulmer speak. He said, "You may be doing your best in your profession using your skills to your full potential, but if this is not what God wants from you, then at the end, your grade will be a big zero." I started to cry a lot and I realized that I wasn't doing what God wanted from me. I was a very good cop, perhaps one of the best, but God was leading me toward a turning point in my life.
It was a long run between my conversion and understanding God's call for my life. I always knew I'd be a church leader; I loved the church since my conversion, but I never saw myself outside the police force, nor as a pastor. Since then, only my sheer trust in God's call led me through this long journey where I faced the loss of a unborn child, disease, persecution in my work, among other difficulties.
It was a very hard time since I decided to obey God's call, but I'm as joyful as ever now in ministry.
God has used my law background and law interpreting skills to study and interpret the Bible. I've also used my skills in investigations and knowledge about human nature to understand people, their pains, struggles and relationships. I dream of a community living 24/7 Christ-centered lives, giving as much as possible of themselves to others and to the community, helping to bring God's Kingdom and justice to this world, which is so in need of God's love. I totally agree with what Bill says: Everyone wins when a leader gets better. I believe that what churches around the world need is for leaders who want to continually get better each and every day."
– Franco Albano, Summit Attendee, Brazil
We welcome and encourage comments on this site. There may be some instances where comments will need to be edited or removed, such as:
Comments deemed to be spam or solely promotional in nature
Comments not relevant to the topic
Comments containing profane, offensive, or abusive language
Anonymous comments
If you have any questions on the commenting policy, please let us know at heretoserve@globalleadership.org
Equip, encourage & inspire global leaders with a gift today
When you give to the Global Leadership Development Fund, your gift inspires and equips Christian leaders, facilitating transformation in some of the world's most challenging environments.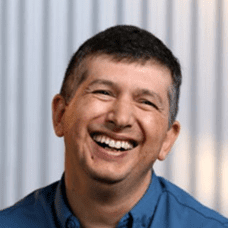 "Without your heart for giving, we could not have had the GLS in many countries like Bolivia, Ecuador, Cuba, Chile, Peru and others in the rest of Latin America."
Carlos Arroyo, South America