Published August 12, 2017
Thank You From Our Courageous Partners Around the World
To all our friends who pray or financially support The Global Leadership Summit around the world…
Thank you!
Your generosity goes a long way. When you equip, empower and encourage someone through the GLS, you expand their impact in their community and change lives around the world!
We just launched into the 2017 Summit season which started on August 10th and 11th. Today it continues internationally throughout the fall in another 125 countries!
Be encouraged and inspired by our partners around expressing their thanks for the impact you have had on their lives and in their countries.
Thank you from India
"I want to say thank you to every one of you who has contributed and supported this ministry and the GLS. You helped bring these principles to various nations of the world. I can tell you from India, that it's going to make a big impact. I want to say thank you. I pray this will reach many more. I pray that the GLS will impact our nation in an even greater way when we see righteousness and justice restored. So I'm excited for it. Thank you." – Valson Varghese, India
"I want to thank all of you who support the Summit. I would like to tell you how excellent it is that you're giving your resources to have the Summit annually and helping leaders worldwide. Yes, you are helping the leaders of our nation. I am grateful to you. I want to thank you and bless you in the name of Jesus!" – Bobby Roa, India
Thank you from South Africa
"For South Africa, we would like to thank you for your dedication and faithful commitment to helping the WCA roll the GLS to the world. If not for your contribution this wouldn't be possible. Without strong leadership there cannot be country change, community change and we cannot fix this broken world. Ethical leadership is so vital. So in South Africa, we want to thank you, from the bottom of our hearts, for all that you are doing and all that you will do. We trust for 2016 that we will see an incredible growth as God uses the GLS to change our broken world. Thank you." – Janine Couchman, South Africa
Thank you from Kenya
"I want to thank all of you who have participated in contributing to the success of the Global Leadership Summit that has been in Kenya for the last 10 years. The investment you have made has not gone to waste. It will surely transform the future of our nation." – Patrick Kuchio, Kenya
"To all the donors, I would just like to say thank you. You have no idea how much you give to us, how much it means to us and how far it goes, especially for the sites in the rural areas. The pastors there have so much passion for leadership, for growth, for improvement, for something different, for their minds to be expanded and for their minds to be given something new. What you give means so much and it goes such a long way in enabling us to reach those leaders who have such a yearning for leadership. They are always grateful. A number of times when we finish a Summit event, people are thanking you and telling you that they are so grateful. We've seen families changed, churches changed, people's hearts changed and bad situations made right. All of this is because of you, and we are very grateful and we are very encouraged. We pray that the Lord may continue to touch your lives." – Miriam Chumbi, Kenya
"We are very grateful for the GLS. To all our donors we want to say thank you very much for investing in the GLS. Your investment is changing lives. Through your prayer and donations, God has taken it to another level. Many leaders have been transformed through the GLS. Thank you very much and many the Lord continue to bless you." – Stephen Mairori, Kenya
Thank you from Honduras
"Dreams are from God. We need people to be bold with their dreams. We are the voice and we have a great resource that is the Summit. I want to leave a legacy and I want to be remembered as a person who fixed something. To all of the donors and investors, thank you for all you are doing. I am the result of a Summit. I love the Summit. Every year I pray to God that I can be a part of the Summit, because we are the voice." – Angel Andreakis, Honduras
Thank you from Guatemala
"I want to thank you for all you have done; all you have given. If you can see the face of a pastor who leads a church in a poor community, and see their faces through every challenge, and then see them come to a Summit and be in touch with other leaders who are struggling with the same problems and be encouraged to do a better job, you would want to continue giving generously. So thank you for all you have given. You are blessing my country and all the pastors and leaders because you have given something." – Carol Pinto, Guatemala
"Thank you very much for everything you have given to the GLS and for helping other people grow in leadership. I think that is a way we change a country, a nation, a community." – Emmy Munoz, Guatemala
Thank you from Sri Lanka
"When I came on board with the GLS in 2011, I saw it as just a simple tool being taken to business leaders. But as I followed the program, I began to realize the potential to change our country. I've been given the opportunity to take the GLS to all parts of Sri Lanka. And that has been possible purely because of donations. I speak for my team when I say we are truly grateful. We don't really get to see who is behind all this, but we know there are a lot of people supporting us in various ways and we are thankful for that." – Ihaab Iqbal, Sri Lanka
Thank you from Ghana
"On behalf of GLS in Ghana, I would like to give a very big thank you and God bless you for all your kind thoughts. We want to assure you that what you are giving is not in vain. It goes in deep levels and helps people come to the knowledge of Jesus Christ. It improves leaders in terms of integrity and execution. Please do not stop giving your donations or assistance. We can multiply your gifts. The effects are bringing results to the church, community and church at large. May God richly bless you all. Thanks!" – Fred Tiako, Ghana
Thank you from Trinidad and Tobago
"Resources are critical to the success of any event or movement. In a nation where resources are difficult to come by, it really means a lot when we get funding to support our events and support a movement. We are really grateful for help in that area. We're also grateful for your deeds—the gifts of time and other ways people give. It goes a long way and helps us fulfill our mission to impact leaders in our nation.  Thank you." – Russel Aching, Trinidad and Tobago
Thank you from Brazil
"Thank you so much for giving and making the GLS happen in Brazil. Because of your support, church leaders are starting to recognize that they can make a difference and Brazil is becoming a better place." – Val Abreu, Brazil
Thank you from Zambia
"To all people who support the GLS, I want to say thank you so much for your generosity. Your generosity in Zambia has helped bring 120 church leaders from poor, under-resourced communities to come and participate in the GLS. Over the last two years, we have also been able to bring 30 young because of your support. We are most grateful that you are helping develop quality leadership in Zambia. Thank you and God Bless." – Lawrence Temfwe, Zambia
Thank you for supporting these brave leaders. Your generosity goes a long way. You are leaving a legacy.

We welcome and encourage comments on this site. There may be some instances where comments will need to be edited or removed, such as:
Comments deemed to be spam or solely promotional in nature
Comments not relevant to the topic
Comments containing profane, offensive, or abusive language
Anonymous comments
If you have any questions on the commenting policy, please let us know at heretoserve@globalleadership.org
Equip, encourage & inspire global leaders with a gift today
When you give to the Global Leadership Development Fund, your gift inspires and equips Christian leaders, facilitating transformation in some of the world's most challenging environments.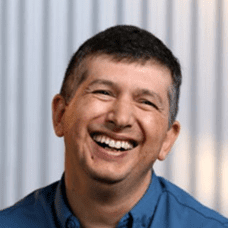 "Without your heart for giving, we could not have had the GLS in many countries like Bolivia, Ecuador, Cuba, Chile, Peru and others in the rest of Latin America."
Carlos Arroyo, South America