2019 Summit Arts
Meet the creatives who have contributed to The Global Leadership Summit 2019.
Meet the Summit Artists
As Summit attendees, we attend each year because this unique gathering lifts our ordinary thinking, points us toward new perspectives and inspires us to live, work and dream differently. The ambition of our creativity is the same, and that's why it is deeply woven into the fabric of the Summit experience.
Kevin Olusola
When it comes to breaking boundaries in the world of music, Kevin "K.O." Olusola is no stranger. He is best known as the beatboxer of the Grammy-winning vocal quintet Pentatonix. At an early age, Kevin began learning piano, cello and saxophone. While in college, Kevin began developing his "celloboxing" skills and since has created multiple top charting hits. Learn more at kevinolusola.com.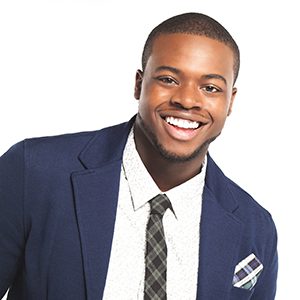 Gary LeVox
Gary LeVox is the lead singer for the best-selling country vocal group of the past decade, Rascal Flatts. The superstar vocal group has achieved seventeen No. One hits and sold over 27 million records. The group has also earned over 40 trophies from the ACA, ACM, AMA, CMA, People's Choice and more, also making them the most awarded country group of the past decade. Learn more at rascalflatts.com.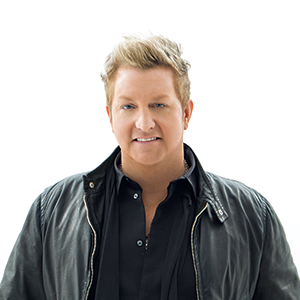 Fatai
Fatai's incredible viral online presence has won her a substantial international audience–her relentless touring since has solidified her as an international sensation. Born in Melbourne, Australia, Fatai has traveled the world over the past four years on tour, selling out shows across North America, the United Kingdom, Europe, Australia and New Zealand. Learn more at fataimusic.com.
GrooveME
A UK based company, GrooveME is developing a global marketplace for 'Holographic shows' created from iconic music concerts, musicians, artists and performers. The GrooveME technology allows for extraction of images from historic film archive material as well as new recordings and original holographic creations. These can be combined with their unique 3D ZoneME™ sound system for a fully immersive music fan experience. Learn more at groovemenow.com.
Medhat Mamdouh
Medhat Mamdouh taught himself to play the recorder at 14 years old. Hailing from Cairo, Egypt, Medhat was a semifinalist in Arab's Got Talent. His popular YouTube channel has attracted much attention from the Huffington Post to Discovery T.V., with one video reaching more than 100 million views on social media around the world. Learn more at Medhat's YouTube Channel.
Willow Creative
The Willow Creek Community Church team comprised of creative directors, artists and musicians designing and executing weekend and midweek services, holiday services, and The Global Leadership Summit. Learn more at WillowCreek.org/Creative.
PullSpark
PullSpark is a creative agency located in Atlanta, Georgia. The team specializes in film production, event creation and campaign design. With its driving force being to move your audience to feel, think and do, PullSpark has produced films, events and campaigns for organizations and including Arby's, The John Maxwell Co., Atlanta Tech Village and The Home Depot Foundation. Learn more at pullspark.com.
Ox Creative
The creative forces behind Summit Films and all Grander Vision mini-docs. OX Creative is a visual content and brand strategy firm. They connect incredible emerging talent to global brands who care about doing good in the world. Learn more at OxCreates.com.
Grander Vision: Gabriela Faria - Lisbon Project
Non-profit leader Gabriela Faria shares how she was inspired at the GLS with a Grander Vision to build an organization to fight the plight of refugees and migrants in Lisbon, Portugal.