World Vision
A GLN Partner
Global Leadership Network and World Vision believe that what we can accomplish together will be multiplied for greater Kingdom impact. Together, we will call the Church into leadership that goes to the hard places and helps the most vulnerable.
Who is World Vision?
World Vision is a Christian humanitarian organization dedicated to working with children, families and their communities worldwide to reach their full potential by tackling the causes of poverty and injustice.
Our Impact
3 Years of Partnership
With over 400 GLS host sites
Over $3M Raised
To help 25,000 children affected by the refugee crisis
Sponsored Over 2,000 Children
Giving them hope and fullness of life
Hope Over Fear: Through the Power of Prayer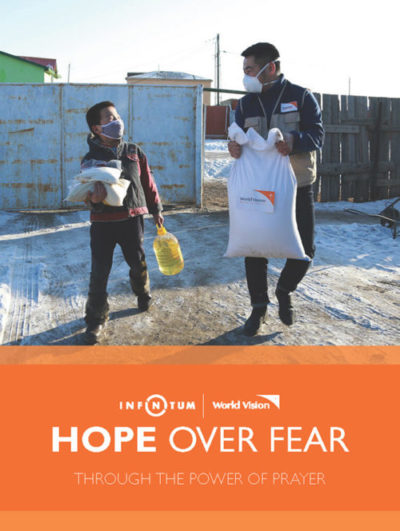 In the midst of the global COVID-19 crisis, may we remember the Lord is close to the broken-hearted. For three weeks, Danielle Strickland will guide you through the prayer practice, Infinitum. It's an opportunity to pray, journal, and read Scripture on a daily basis. Weekly challenges will help you put your prayers and faith into action.
Free Resources
For you, for your team or for your organization.
Click here to receive FREE resources to download and subscribe to World Vision.