Published August 7, 2017
Young Leader Discovers 7 Steps to Embrace Leadership, Transforming the Inner City
Josh Dotzler, CEO of a non-profit called Abide and lead pastor at Bridge Church in Omaha, Nebraska, is committed to building a great city—one neighborhood at a time. Though Josh never intended on taking over the leadership of Abide, or even becoming a leader, God had other plans.
His leadership journey began at a young age when his parents realized he had an incredible gift. Through exposure to great leaders, heartbreaking experiences, learning opportunities and saying yes to God's call on his life, Josh is in a position he never could have envisioned for himself—being used by God to transform his city.
It's not very often we come across a leader who has been attending the Summit every year since the 6th grade, but Josh is one of those leaders! His journey is inspiring and encouraging to others who want to learn how to embrace their own leadership gift, and use it to transform their sphere of influence.
Josh talks through the first 7 stages of embracing your leadership:
Realize your leadership gift
When I was growing up, my dad would always tell me and my siblings that we were leaders. For some reason I never wanted to hear it. My parents were always encouraging us in the gifts that God has given us. They are the reason I am where I am at today. When I did not see leadership in myself, they called it out of me. There have also been other pastors and leaders along the way who have called leadership out of me. Sometimes it's easier for someone else to see in you what you can't see in yourself. I am thankful for so many leaders and individuals who have impacted my life and encouraged me to continue to lead.
Surround yourself with learning and growth opportunities
Because of the work my father did in ministry and working with city leaders, I was always around great leaders from our city whether they were pastors, business leaders or leaders from other areas of life. In the six grade, when I started to attend the Leadership Summit with my father, I was fascinated by listening to leaders. I was not only inspired by what they shared, but by how they lived.
My parents always pushed me and my brothers and sisters into leadership roles. They would have us speak in front of people. I was always the captain of my basketball teams or a part of the school plays. In every area of my life I was a leader, even though as a kid, I didn't want to hear my dad say it. But I always carried a love and passion to learn about leadership.
Become broken
When I was two years old, my father quit his job as a chemical engineer and moved our family from the suburbs in Omaha, Nebraska into the inner city. He felt like he was called to do something for God. He had a passion to see the church get engaged with challenges in our city. Growing up, we experienced the murder of our two neighbor girls, as well as the loss of our friend across the street who was only 16. I remember being at his funeral and my heart began to break. The reality was, growing up in this environment caused me to want to leave. There is a saying if you grow up in the inner-city, "work hard, get an education and you can get out of the ghetto." That was the saying for my life. I got a scholarship to play college basketball at Creighton University when I was a sophomore in high school and I thought it was my ticket out of the community. After struggling through an injury, God was grabbing my attention. He began to redirect my path.
Respond to God with "Yes"
My wife and I moved into North Omaha after graduating from college and we began to work with my parents' ministry. We thought and hoped at the time it was just a short-term transitional season of life. But as God would have it, He would continue to give us more of a heart for this community and the city. He would also continue to reveal to us that He had called us and equipped us to live out this plan He had for our lives. I'm not going to lie, for the first five or so years, my wife and I were in this area of ministry out of obedience. There was nothing inside of us that really wanted to be there and there was nothing that made sense to the outside world for why we should be there.
As we look back over our lives, we see how God had been preparing us all along. He used the murders of our neighbors and the crime and violence that we saw in the inner city to break our hearts. He used the Leadership Summit, our experiences and my parents to speak into our lives and give us the tools we would need to begin to lead others. When we first started out, we initially said yes to God out of obedience, and now we have been able to experience the fruit of that.
Focus on your vision
I love this statement I heard at the Summit, "The grander the vision, the greater the price tag." We believe God has called us to a great vision. If you want to be a part of seeing a large scale change, you have to be a part of a large scale activity. We really believe God has given us a heart and a calling to see an entire community transformed. I get excited when I think about all God is doing, all that God has done, and all that He is setting us up to do. I love being a part of impacting the world for Jesus. I love to see life change. I love to see communities transformed and I love seeing the kingdom of God become a reality on earth. I am passionate about being a part of it and seeing large scale change.
Embrace challenge
I would say faith is the foundation by which I lead. Faith is what gets me going every morning. Faith is what brought me to this position. The role I play in leading is a calling from God, not a career path I chose. Many of the big decisions we've made as an organization have come out of our faith and trust in the God we serve. The Bible says that without faith it is impossible to please God. I would say that without faith it would be impossible to do my job. Faith isn't just something we use or draw on, our faith is everything for us.
Our church, which started with a group of about 12, is growing. Our church is built on being a church that impacts our city. We want to be out of the seats and into the streets. We are a church for the un-churched, and by God's grace we have seen incredible life change.
One of our lead pastors spent seven years in prison and is now playing a powerful role in our community. We have seen murderers made whole in Jesus. You name it and we have seen it. Our church is also very unique because it started in our inner city. As a result we have built partnerships with many churches from around the city. We partner with small churches and many of the larger churches. We really believe the church is the hope of the world, so everything we do we tie into our local church expression.
Go places to be inspired
The Summit has been monumental in helping me and our team reach the vision God has placed before us and has helped us overcome so many challenges and obstacles. Every time we are engaged at the Summit, we get re-inspired with a grander vision. We are re-inspired with the possibilities of what God can do when we simply say yes.
The thing I love most about the Summit is its focus on leadership. We believe that everything rises and falls on leadership. We really believe at our core that the Summit focuses on helping leaders get better. Every year I'm challenged to want to grow in my leadership. I'm challenged to want to put into daily practice disciplines that help me take steps toward growth. I'm always challenged by the way I lead organizationally and the culture we're creating within our organization.
There have been some very specific times that God has spoken to me while at the Summit. Several years ago when I was at the Summit, I felt like God told me it was my time. Shortly afterward, I would begin to step into the role and position that God has given me as the CEO of our organization and one of the lead pastors at our church.
For me and our team, the Summit is a must experience opportunity. Our heart and hope is to bring as many people as possible to the Summit every year.
We are so inspired by how God is using Josh's life to transform Omaha, and how the Leadership Summit has been instrumental in providing him with the tools to become the leader he is today. Can you imagine what God might do through you, or the young leaders in your life?
How will you embrace your leadership gift today?
We welcome and encourage comments on this site. There may be some instances where comments will need to be edited or removed, such as:
Comments deemed to be spam or solely promotional in nature
Comments not relevant to the topic
Comments containing profane, offensive, or abusive language
Anonymous comments
If you have any questions on the commenting policy, please let us know at heretoserve@globalleadership.org
Equip, encourage & inspire global leaders with a gift today
When you give to the Global Leadership Development Fund, your gift inspires and equips Christian leaders, facilitating transformation in some of the world's most challenging environments.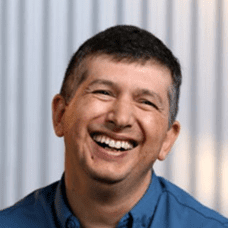 "Without your heart for giving, we could not have had the GLS in many countries like Bolivia, Ecuador, Cuba, Chile, Peru and others in the rest of Latin America."
Carlos Arroyo, South America