Published June 19, 2017
The Summit Adds Value to People No Matter Where They Are, Even in Homelessness (Part 1)
As a single mother who was laid off from her career in federal contracting, Melody McCrae knows the fear of an unexpected unemployment and an unknown future.
"No child dreams they are going to be homeless someday."
She knows what it's like to wonder how she is going to provide for her children. She knows what it's like to fear what might happen if she were not able to find her a job. "My unemployment could have gone differently," Melody shares. "What I realized, is that when it comes down to it, we are all just people.
"No child dreams they are going to be homeless someday. Everyone has experienced some level of trauma," Melody continues. "For some, this trauma can alter the course of your life. Sadly, sometimes it means homelessness."
Going through this fear prepared her for her current role as director of volunteer services at Haven for Hope, in San Antonio, Texas, the largest venture to transform homelessness in the country, and a model others try to replicate in other cities.
How did Haven for Hope become a model that shelters across the country try to replicate?
When Bill Greehy, founder of Haven for Hope, wanted to do something to make his city a better place, he networked with the mayor, city council and others, and did something no one else was doing. Bill knew without partnerships like this, the venture fails. He also knew they needed a people-focused approach across the board. And in 2010, after three years of construction, Haven for Hope opened its 22-acre, 280,000-square foot facility.
"Haven for Hope strives to be more than just a shelter," Melody shares. "In partnership with both public and private sectors in the city, we offer comprehensive services to help people address the root causes of their homelessness."
Three main factors make Haven for Hope stand out among the rest
Three main factors make Haven for Hope stand out among the rest—adding value to people, partnerships and leadership development training. The staff at Haven for Hope has been attending the GLS for the last seven years, building up the foundation of their service and their partnerships. And adding value to people every step of the way.
Haven for Hope believes in adding value to people, recognizing the power in empowering people to grow, change, learn and make a difference. As kindred spirits with the GLS around this idea, Haven's staff has grown in their ability to add value to people in the city of San Antonio, not just for those they serve, but also their partners across the city.
"Social agencies have some of the most breathtaking missions in our world today," says Mike Sharrow, CEO of The C12 Group, and former Summit host site pastor. "Often, shelters are the collaboration of numerous churches, non profits and city agencies working together on what can seem like an impossible mission. The leaders have monster visions and the staff are sold out for helping others. But typically, those organizations have little to no budget for things like leadership development.
What would happen if the leaders of these institutions who experience the Summit, grew just 5% every year?
Through the GLS, Haven for Hope and its partners are strengthening their model, improving citywide engagement and sending a "disruptive" message to the city—that adding value to all people, no matter their circumstance, transforms San Antonio.
Haven for Hope stands out among all other homeless shelters because its model is not just partnership based, but also holistic in nature.
One of Haven's core values is "radical compassion," which means providing more than a safe place to sleep at night; it provides comprehensive services to "members" to address the root of their homelessness, and serve them where they are.
We are person-centered in our approach to service. We don't refer to people as 'homeless', rather, they are individuals who are experiencing homelessness. They have value.
Haven of Hope understands that unless you address the root cause of homelessness, you won't affect change. So, the organization addresses people as valuable individuals—members.
Yes, they're referred as "members," not "the homeless."
"People are people first", Melody reiterates. "We are person-centered in our approach to service. We don't refer to people as 'homeless', rather, they are individuals who are experiencing homelessness. They have value. They have something to offer in transforming our city."
In fact, 20 percent of the staff at Haven for Hope are alumni, offering peer services to other members who've gone through similar circumstances.
Everything Haven for Hope does is founded on four principles:
Recovery Oriented System of Care—Because recover from homelessness and trauma is possible
Trauma Informed—Because trauma is at the root of many of the symptoms of homelessness, like addiction and mental illness
Person Centered—Because recover is self-directed, based on a person's needs, wants and desires. And this is empowering.
Peer Support—Because there is value in having someone who has walked the same path light the way for others
Since the GLS aligns with the values of the GLS so closely, Haven for Hope desired to bring the GLS to the entire shelter, offering it to their staff, partners and their members.
What happened as a result is awe inspiring. Read more about it in Part Two!
We welcome and encourage comments on this site. There may be some instances where comments will need to be edited or removed, such as:
Comments deemed to be spam or solely promotional in nature
Comments not relevant to the topic
Comments containing profane, offensive, or abusive language
Anonymous comments
If you have any questions on the commenting policy, please let us know at heretoserve@globalleadership.org
Equip, encourage & inspire global leaders with a gift today
When you give to the Global Leadership Development Fund, your gift inspires and equips Christian leaders, facilitating transformation in some of the world's most challenging environments.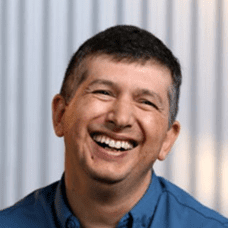 "Without your heart for giving, we could not have had the GLS in many countries like Bolivia, Ecuador, Cuba, Chile, Peru and others in the rest of Latin America."
Carlos Arroyo, South America