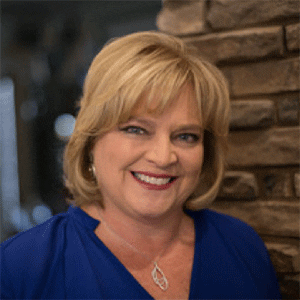 Author; Speaker; Former Vice President of Talent and Sustainability
| Chick-fil-A, Inc
3 Ways to Build Hope into Your Team
Published December 26, 2017
"Hope is not a strategy," I once was told. It's true.
But it's also true that hope is vital to the effectiveness of all great leaders.
Without hope, how do we dare to envision a future better than the present?
Without hope, how do we encourage our teams to traverse adversity?
Without hope, how do we invest our lives in something bigger than ourselves?
Without hope, we are unable to inspire, develop and launch other leaders.
Leaders who are making an impact know the importance hope plays in inspiring their teams to new levels of success and influence.
Consider these three ways to instill, preserve and multiply hope among those you lead.
1.) Discover their potential.
Hope-filled leaders find the greatness in each person they lead. They develop it. They leverage it. And they maximize the opportunities for each and every team member to display their talent.
When an individual knows someone believes in them, their opportunities can be limitless.
Staff people do not need fan clubs. They just need one person who will acknowledge their capability and recognize the possibility of success is within reach. Proverbs 13:12 reminds us, "Hope deferred makes the heart sick, but a longing fulfilled is a tree of life."
Use hope to help your team members fulfill their dreams and goals.
2.) Expand their opportunities.
Hope-filled leaders cultivate an abundance mentality within their teams. They create an environment where each team member believes in opportunities to grow, achieve and win.
Leaders with an abundance mentality ensure their staff knows there is plenty of opportunity for everyone. This mentality eliminates unnecessary and distracting competition. As Sam Adeyemi shared in his talk at the 2017 Global Leadership Summit, "Great leaders change what people think about themselves."
For vision to be sustainable, team members must have hope for themselves and their future.
When everyone finds their own hope, and becomes vested in a shared vision or goal, the whole organization is far more successful.
3.) Advocate for them.
Hope-filled leaders become the champions, sponsors or mentors that young leaders need to progress.
Call out and nurture the competencies and capabilities you see, and help others see it as well. It is a disservice to those we lead if we are the only ones to see hope in their future.
When we have hope in the people entrusted to us, we set them up for a more successful future.  
When discovered, nurtured and championed, hope flies from the soul and impacts, influences and inspires others to greatness.
Leaders create a better future by cultivating hope and allowing it to take root, to sprout and to flourish in their own lives and in the lives of their followers.
Never miss an inspiring leadership insight or the latest leadership news!
About the Author(s)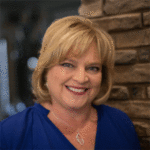 Author; Speaker; Former Vice President of Talent and Sustainability
Chick-fil-A, Inc
Dee Ann Turner played an intricate role in creating and growing the incredible, influential culture at Chick-fil-A. With 30 years of experience developing corporate talent, she served as Vice President of Talent and later Vice President of Sustainability. Turner's insightful knowledge is revealed in her book, Bet on Talent: How to Create a Remarkable Culture and Win the Hearts of Customers. She is now CEO of Dee Ann Turner, LLC and shares her knowledge with clients globally. She serves on several boards and frequently participates in mission projects throughout the world.