4 Recommended Resources for Churches in the Age of Crisis
Published May 8, 2020
To serve you in this difficult season, we've been compiling and curating the most relevant resources to help you lead during a season of crisis. Below, check out the four latest resources we've found designed specifically to serve you in the church context. 
1. Advance
your church online
Stadia, an organization focused on planting churches, is now offering free webinars on how to advance the Church online. This is an amazing resource discussing ways to grow and engage your church community in the age of social distancing. Access the Free Stadia Webinars >> 
2. Re
f
rame
 your fear and turnover your anxiety
Max Lucado, best-selling author and pastor of Oak Hills Church in San Antonio, TX, offers five free teaching videos on how to be anxious for nothing. 
When we learn to reframe our fears, turn over our anxiety, we can step into the peace that only God can give. Access Max Lucado's Free Video Series >> 
3. Manage
the health crisis in the context of your church
Ed Stetzer, Dean of School Mission, Ministry and Leadership at Wheaton College, offers helpful resources on how to manage the current health crisis in the context of the Church.  
Learn from trusted experts on how to prepare for and respond to the effects of COVID-19 in the Church. Click here to access this incredible resource >> 
You can also tune into Ed Stetzer's latest conversations on this topic on his podcast. Listen to Ed Stetzer's Podcast >> 
4. Stay connected to the hearts of the people in your church
The ChurchPulse Weekly, offered by Barna, equips you with leadership insights and help you stay connected to the hearts of the people in your church—especially during this period of social distancing. We find their tool kit for churches particularly helpful! Check out the Tool Kit >> 
If you enjoy podcasts, we recommend this one including pastor and leadership expert, Carey Nieuwhof, and best-selling author and president of Barna, David Kinnaman. Together they offer a wealth of insight on how to lead the Church in this season and beyond. Listen to the ChurchPulse Weekly Live Podcast >> 
Never miss an inspiring leadership insight or the latest leadership news!
About the Author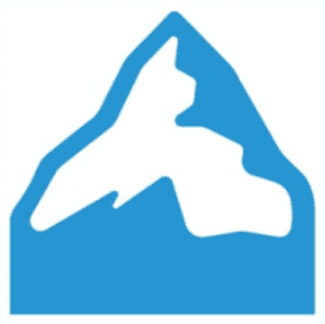 GLN Staff Writer
globalleadership.org
The Global Leadership Network is a community committed to learning from each other and using our influence to accomplish God's purposes on earth. No matter where your influence is, when you commit to grow your leadership, everyone around you wins—businesses work for good, communities are transformed and churches thrive! Both global and diverse, our network includes partners in 1,400+ cities and 135+ countries. We are committed to deliver fresh, actionable and inspiring leadership content both at The Global Leadership Summit, and year-round through our digital platforms.
Years at GLS All