Craig Groeschel: Bend the Curve
Published August 12, 2019
The following are notes from Craig Groeschel's talk at #GLS19. Use them to help you apply the content you learned at the Summit.
Get more production done in your business.
You want to be better. You want your organization better. You want to be more efficient, profitable and reach more people.
Four-finger flipper story: When Craig first started his church, they had an overhead projector for worship. The timing of slides did not align with the worship song. Craig was convinced the projector was the problem and they needed a "real" video projector for $2,500. He wasn't sure the church could afford it and performed a cost-benefit analysis.
Cost-Benefit Analysis: Do the potential benefits justify the costs?
The problem in leadership and assumption many make:
Better always costs more
Many come across the better curve–thinking equal quality would equal cost
There are diminishing returns and the most might not bring as much quality
We assume investing more brings a better return
Over time, investing more eventually brings a diminishing return
GETMO: Good-Enough-To-Move-On!
Look for the greatest level of return based on time, money and resources invested
Perfectionists–you have a problem and it robs you of more production
Perfection is often the enemy of progress
The pursuit of excellence will motivate you, but the pursuit of perfection will eventually limit you
If we spend more on something, we aren't really making it better. We're making a trade.
Better is a higher return for equal or lower investment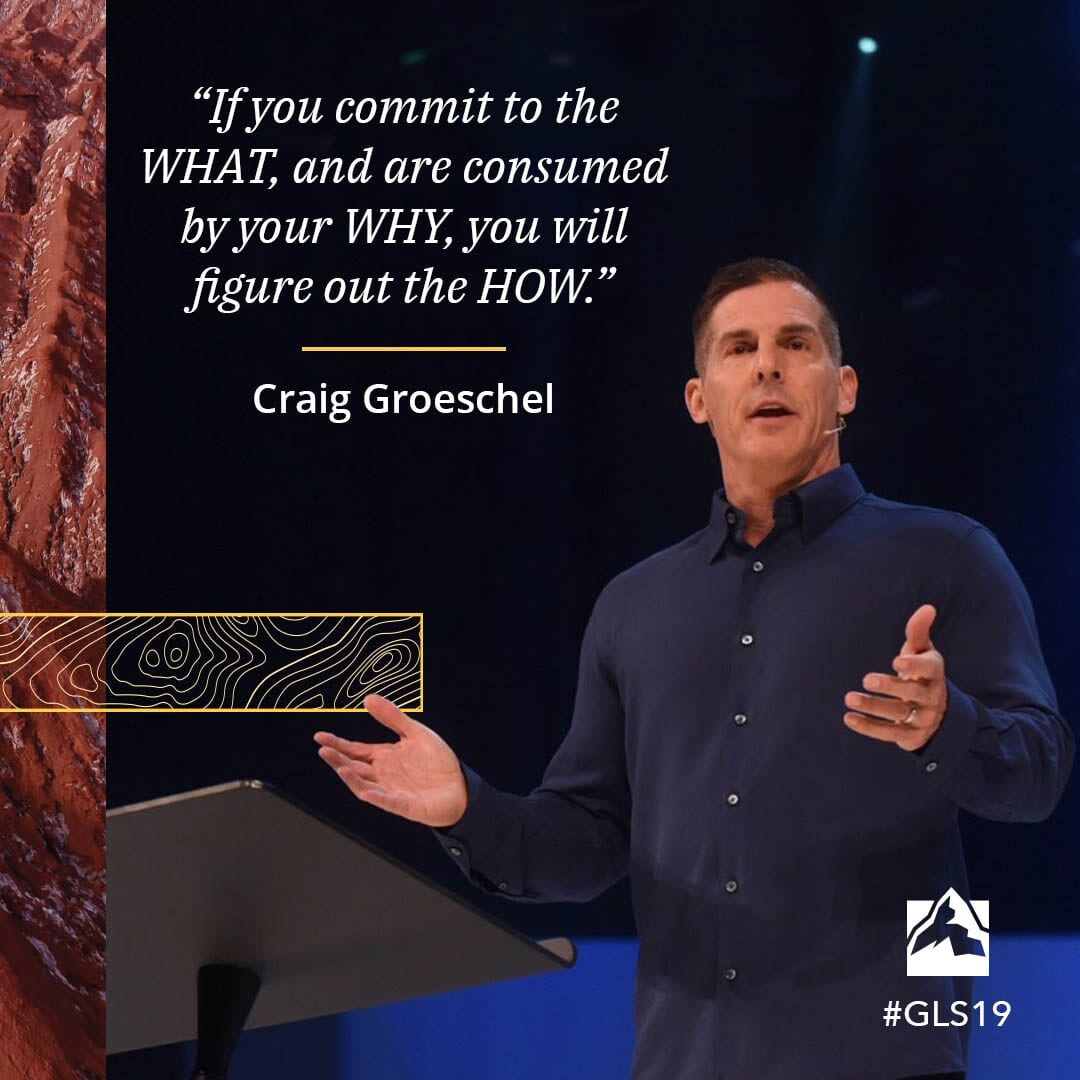 What do we do when we feel stuck or trapped?
BTC: Bend-the-Curve
What do leaders do? Leaders bend the curve.
Don't spend too much time in a place with a diminishing return.
Leaders are looking for resources and allocation. Leaders truly make things
How do we do this? How do we Bend the Curve?
Two practical ways to apply this as leaders:
1. Think INSIDE the box
Problem with outside the box are the unlimited options.
Constraints drive creativity.
When you have options, you have to make decisions. Decisions drain your energy and you end up with decision fatigue.
Let constraints motivate you and drive you to innovation.
Constraints eliminate problematic and stupid options.
Story of Sam's Birth: 18 years ago, Craig's wife gave birth to their first son, Sam, hours before a church service. Craig wasn't going to make it to give the sermon and needed to find a way to overcome this obstacle. The ideas suggested were too "big box"–stupid and impractical, so the team thought smaller. Due to the constraint, they were able to bend the curve–streaming a video of Craig speaking.
Ask Yourself:
In your organization, where do you have tension?
Where do you have a rub?
Where are you hung up and need a breakthrough?
Look inside the box and allow constraints to drive you.
If you have the courage to think inside the box, don't let your constraints cause you to fear.
See them as a motivating force to innovate and do something really special.
If you're stuck, think inside the box.
Application:
Instead of investing $2,500 on a project, create a constraint and ask, "What can we do with no money by using our brains?"
Instead of adding a campus, add two more services where you are now.
Spend a few weeks on a project instead of six months.
You have everything you need to be able to do everything you are supposed to do.
God often may withhold something that you think that you want to help you see something that you would not see otherwise.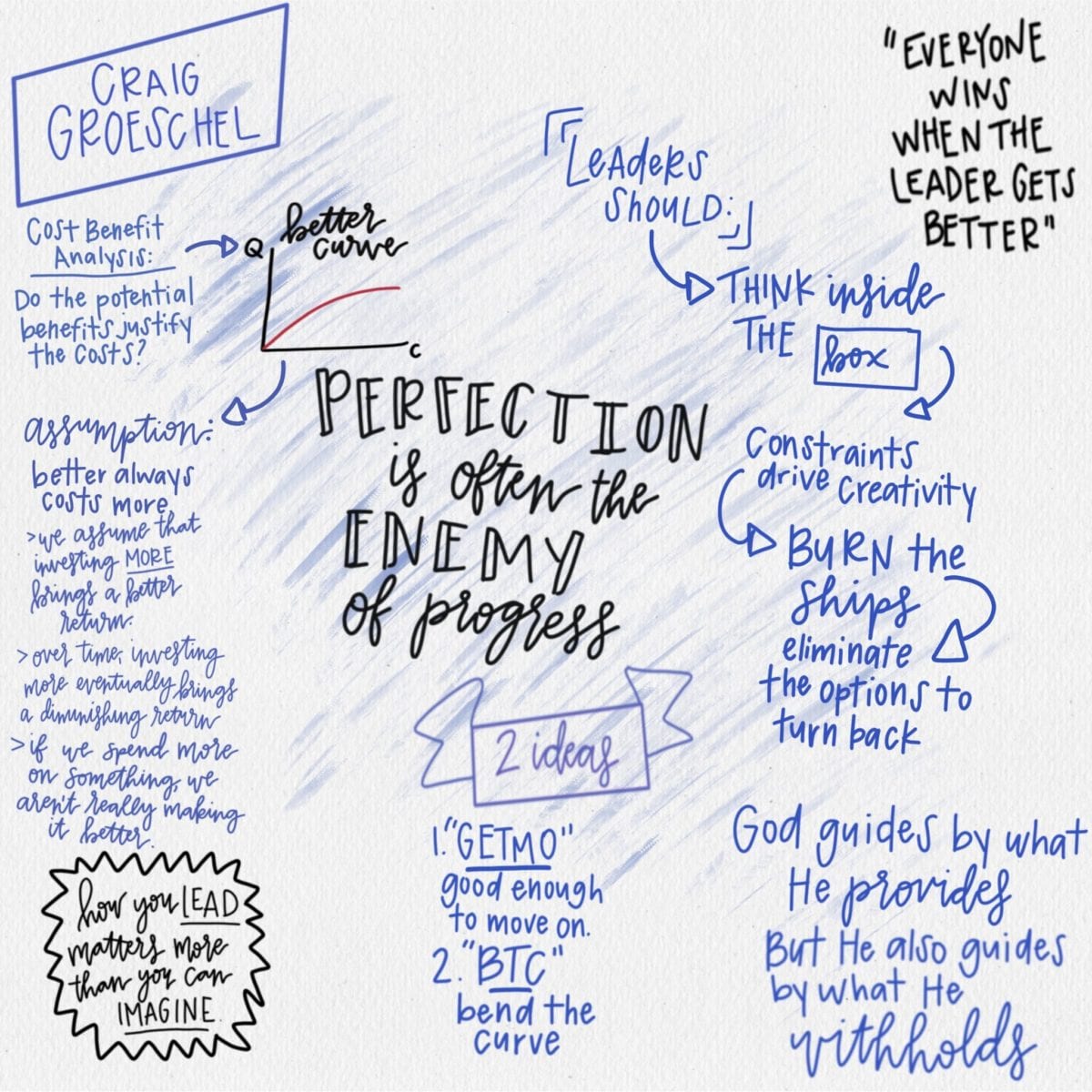 Story of Peter: A man was sitting in the streets unable to walk and begged Peter for money. Peter looked at the man, told him he did not have money to give him. Instead, Peter prayed for the beggar and God performed a miracle–the man was now able to walk again.
If Peter had what the man wanted, Peter may not have given him what he needed–the power of a miracle and ability to walk again.
The constraint led to a breakthrough.
If you had everything you wanted, you might miss what you really needed–embrace your limitations.
2. Burn the Ships
Story of Hernan Cortes: The Spanish conquistador's expedition crew was exhausted and discouraged and wanted to go home.
This may be where you are right now. Maybe you're not sure if you can overcome the problem you are facing or endure the attack you are facing right now.
Eliminate the options to turn back
Leaders, step into your position and commit to the assignment–whatever the task is.
Commit and sell out to that. No excuses. No retreating. No turning back.
Lessen cost and the quality goes way, way up.
When you're compelled to do something, figure out a way. Don't give up.
Sell out for your mission. For your vision. Stop with the excuse.
There's will always be a current excuse
If you're older and you're not dead, you're not done. You still have an assignment here.
Leaders–what are you called to do? What are you about?
If you commit to the WHAT and are consumed by your WHY you will figure out the HOW!
3. Step Into It
Step out of doubt and step into the calling.
You are one step away from the posture that creates respect from the vision casting that draws people who will join your journey. One step away.
Stop obsessing over things that do not matter.
Take your valuable resources and spend it somewhere else.
We as leaders make things better
You have everything you need to do everything you are called to do.
Help people and add value
Market share
Create jobs
Meet needs
Offer help
Offer hope
Change the world–THAT is what great leaders do.

Never miss an inspiring leadership insight or the latest leadership news!
About the Author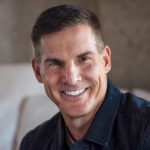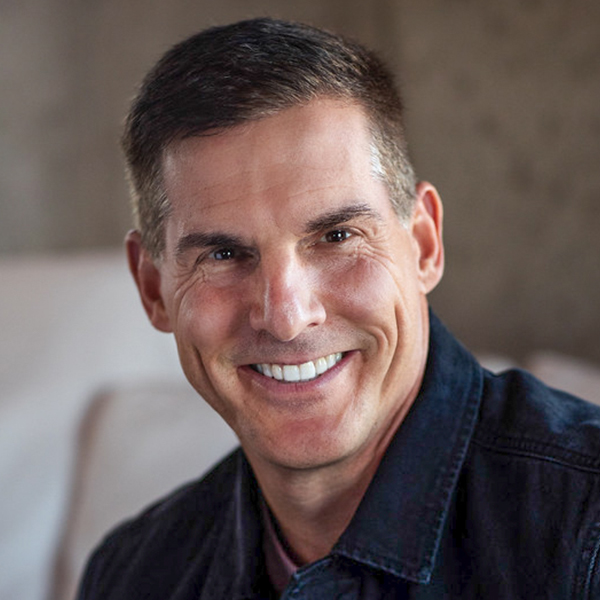 Founder & Senior Pastor
Globally recognized as a leader of leaders, Craig Groeschel is the founder and senior pastor of Life.Church, rated the #1 place to work in 2021 for small and mid-size companies by Glassdoor. Known for their missional approach to leveraging the latest technology, Life.Church is the innovative creator of the YouVersion Bible App—downloaded more than a half a billion times worldwide. In 2020, Life.Church provided free tools to thousands of churches who quickly transitioned to a virtual church experience in the wake of the global health pandemic. Traveling the world on behalf of The Global Leadership Summit, Groeschel advocates for building leaders in every sector of society. He is also the host of the top-ranked Craig Groeschel Leadership Podcast. A New York Times best-selling author, his latest book is  Lead Like It Matters
Years at GLS 2008, 2012, 2015, 2018, 2019, 2020, 2021