Free Leadership Resources for Pastors Leading in a Season of Crisis
Published March 30, 2020
With the outbreak of the Coronavirus (COVID-19) on the rise, pastors and church leaders are asking, what do I do next? Many are looking for guidance and direction to make the next best decision to protect, encourage and equip themselves, their families, their staff, their church members and their communities.
As our team has been engaging with our partners around the world, we're starting to receive so many helpful resources. We're also hearing incredible stories about how they are leading and living in this new reality. As we curate these stories and resources, we will be sharing them here on our website to continue to remind you and encourage you with what is happening throughout God's Kingdom, even in the midst of uncertainty.
Here are just some of the resources we've received so far, with more to come!
Dr. Katurah York Cooper served as a pastor on the front lines of the Ebola Epidemic in Liberia. Find her excellent post 5 Leadership Tips from a Pastor Who Battled the Ebola Epidemic in Liberia here.
Joanna La Fleur is a church communications expert who helps churches implement digital evangelism and discipleship. Some ways to reach into her expertise are:
Ed Stetzer, the executive director of the Billy Graham Center, along with Rick Warren, have recently created the website coronavirusandthechurch.com to serve as a hub for content related to this crisis.  Some helpful resources on this site include:
Pastor Max Lucado is offering free, open access to his five teaching videos in the Anxious for Nothing Bible Study to help people and groups riddled by anxiety in these turbulent times.
The Spire Network did a training on Discipling People Online. Watch it here.
Stadia Church Planting has set up a page Coronavirus & Online Church Resources that includes many helpful links and a video entitled Coronavirus: Inability to Meet with Jeff Reed.
Dr. Henry Cloud's webinar on The Psychology of Crisis is available on-demand. He dives into how leaders can manage their own fears and uncertainties while also guiding their people through theirs. Henry provides practical and biblical encouragement for the Christian leaders who are courageously shepherding their communities in these uncertain times. For more information, click here.
Sound leadership in a season of crisis can help prepare us for a new reality, solve difficult problems and provide hope. Let's persevere, together.
If you're looking for additional resources to support you in your leadership, visit globalleadership.org/crisis-leadership/. We are honored to serve you during this season.
Never miss an inspiring leadership insight or the latest leadership news!
About the Author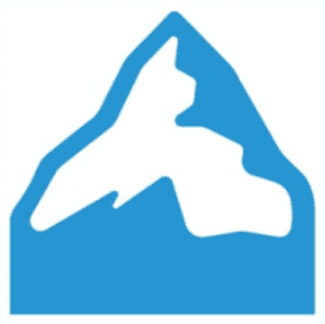 GLN Staff Writer
globalleadership.org
The Global Leadership Network is a community committed to learning from each other and using our influence to accomplish God's purposes on earth. No matter where your influence is, when you commit to grow your leadership, everyone around you wins—businesses work for good, communities are transformed and churches thrive! Both global and diverse, our network includes partners in 1,400+ cities and 135+ countries. We are committed to deliver fresh, actionable and inspiring leadership content both at The Global Leadership Summit, and year-round through our digital platforms.
Years at GLS All