GLS Faculty on Leadership During COVID-19
Published March 25, 2020
In these times of unprecedented change and anxiety, excellent leadership is needed more than ever. As many of us are facing new challenges in this season, we wanted to share some timely advice and wisdom from our Global Leadership Summit Faculty alumni. These days, many of them are actively engaged in providing encouragement on their digital platforms, so we've collected some of our favorites below.
Marcus Buckingham helps leaders focus on what's most important for your team right now. If You Lead People Today, Do These 5 Things.
Patrick Lencioni offers three simple recommendations for leading a virtual team that has been posted on the Chief Executive Magazine website.
Simon Sinek is posting videos and encouragement on LinkedIn. Here's one of his gems: It is rare for all humanity to have an opportunity to come together to help each other. This is one of those times.
Erica Ariel Fox has two wonderful articles on the psychology of our present moment. Coronavirus Panic: Some Tips for Handling Your Fear and The Power of Later.
Erwin Raphael McManus calls us to higher purpose with his Facebook post Let's go Viral with Grace.
Bishop T.D. Jakes shares A Message of Hope broadcast on CBS Good Morning, giving his thoughts on community during social isolation.
John C. Maxwell  gives his teaching on the topic of Leading Through Crisis. available on Facebook live.
Condoleeza Rice prays for our communities on Facebook.
Henry Cloud is organizing a webinar on The Psychology of Crisis LIVE on Wednesday March 25 at 2:00pm ET. If you cannot attend live, the material will be available on-demand after the event. For more information and to register for live or on-demand, click here.
And some of our favorite pastors have been creating powerful weekend experiences filled with perspective, hope and inspiration.
Craig Groeschel: Not Afraid
Albert Tate: The Promise of Purpose
What else is encouraging you during this season? Share your ideas in the comments below.
Never miss an inspiring leadership insight or the latest leadership news!
About the Author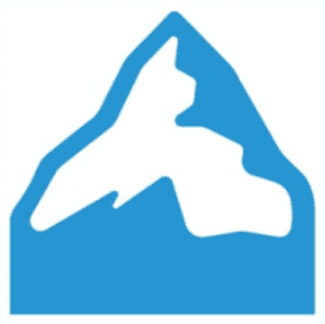 GLN Staff Writer
globalleadership.org
The Global Leadership Network is a community committed to learning from each other and using our influence to accomplish God's purposes on earth. No matter where your influence is, when you commit to grow your leadership, everyone around you wins—businesses work for good, communities are transformed and churches thrive! Both global and diverse, our network includes partners in 1,400+ cities and 135+ countries. We are committed to deliver fresh, actionable and inspiring leadership content both at The Global Leadership Summit, and year-round through our digital platforms.
Years at GLS All