GLS18 Session Notes–Craig Groeschel–Anticipatory Leadership
Published August 16, 2018
I want to talk to you about leadership and how we look forward, so we can make the appropriate decisions today to lead toward our desired outcome in the future.
Story of the YouVersion App: At Life.Church, Craig's passionate that everyone should have access to the Word of God. So, they invented a website called YouVersion.com. It failed miserably. Then Bobby Gruenewald told us that Apple was coming out with something called an app. I remember him saying, "It might be significant." So, we built an app with content from the website and released the same day that Apple released apps. Ten years later, over 1/3 of a billion people have downloaded the free YouVersion app.
How do we anticipate where things are going so we can make decisions today that lead toward what is happening in the future?
The difference between a good leader and a great leader is one who learns to anticipate rather than react.
Wayne Gretzky, one of the greatest ice hockey players of all time said, "Most players skate to where the puck is, I skate to where it will be."
The difference between a good leader and a great leader is one who learns to anticipate rather than react.
The life span of your current systems is diminishing as we speak. We need to be able to anticipate what is coming.
Examples: Kodak, Blockbuster, Borders, Taxi Cabs
What do we need to do as leaders?
A warning: realize that what you know may be completely wrong.
Story of Life.Church. We were on the front-end of an innovative breakthrough in doing multi-site church. We formed strong opinions. If we think we're experts, we are susceptible to the curse of confidence.
We find it difficult to receive feedback.
We often answer more questions than we're asking.
We assume too much and stop innovating.
How can we very practically anticipate the future?
1. Develop situational awareness
We need to very honestly and accurately assess the true current state of our organization. Self-awareness is incredibly difficult.

The Dunning-Kruger effect: People have difficulty recognizing their own incompetence.
 Look at everything. Tell the truth. Have the courage to be honest.
Andy Stanley says, "If you don't know why something is working when it is, you won't know how to fix it when it's not."
Force yourself to 21 questions –not to confirm your biases but to get to the root reason why something is working or not.

Story of Kodak. Kodak created the first digital camera but missed the digital age. They failed because they mistakenly thought they were in the film business. They were really in the memory business.
Emerson quote: "The person who understands how will always have a job. The person who understands why will always be his or her boss."
2. Discern future threats and opportunities.
Learn to anticipate in areas outside of your field of expertise. Develop the muscle in your brain of projecting forward.
Some of Craig's theories:

The younger generation may start to reject social media.
The cost/benefit of a college degree suggests it might be time for reform in higher education.
Cars will drive themselves and car ownership will decline.
Grocery stores will begin to anticipate what we need.
Embody healthy skepticism while at the same time, lead with bold optimism.

Healthy skepticism understands what we are doing now will not work forever.
Bold optimism remembers that new challenges also bring new opportunities.

Story of Lego. In 1998, after 66 years of profitability, Lego profits plummeted. They had under-estimated how much the digital revolution would change how kids played. The same year, Lego forged a partnership with Lucas Film to release Star Wars Legos – and gained an appreciation of the movie industry.
Innovation is born out of limitation. Innovation is seeing what everybody else sees but thinking what nobody else thought.
Innovation is seeing what everybody else sees but thinking what nobody else thought.
3. Disrupt what is with what could be.
The greatest leaders and innovators always break the rules.

Airbnb – doesn't own real estate.
Uber – doesn't own cars

Do you have a hunch, theory or burden? Disrupt what is and create what could be.
Craig's theories about the future of church.

People want more Jesus and less cool.
The contemporary service is the new traditional service.
Churches need to engage people all week, not just on Sunday.
We need go where people are rather than trying to get them to come where we are.
People will leave churches unless they are needed and known.
The world is getting dark but we're the light of the world.
The church is becoming more and more united.
There are 3 big questions that we need to ask.
1. What is the true, current state of your organization?
2. If you were starting now, what are you currently doing that you would not do? And why are you doing it?
3. If you were starting over today, what would you attempt? When are you going to attempt it?
Don't create what is, create what is supposed to be.
Things are changing. Good leaders react, great leaders anticipate.
Your life is too valuable and your calling too great and your God is too good to waste your life on things that do not last.
You are a leader. With God's help and by God's power, leaders change the world.
*Disclaimer: GLS18 Session Notes are only available in the United States*
Never miss an inspiring leadership insight or the latest leadership news!
About the Author(s)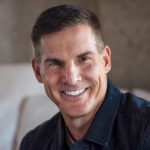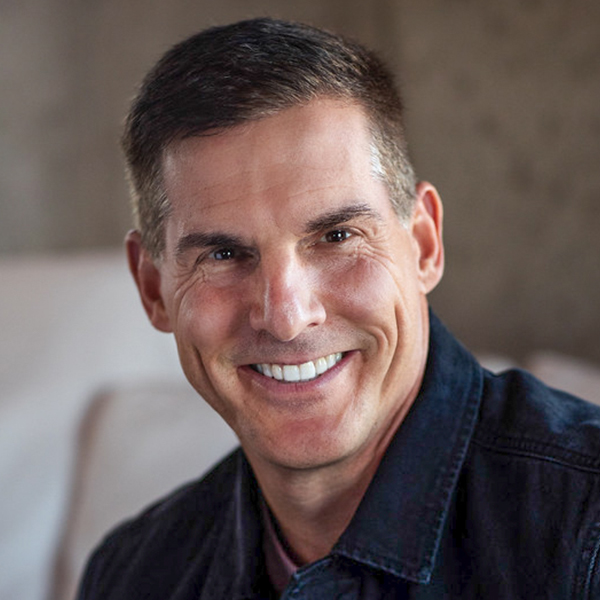 Founder & Senior Pastor
Globally recognized as a leader of leaders, Craig Groeschel is the founder and senior pastor of Life.Church, rated the #1 place to work in 2021 for small and mid-size companies by Glassdoor. Known for their missional approach to leveraging the latest technology, Life.Church is the innovative creator of the YouVersion Bible App—downloaded more than a half a billion times worldwide. In 2020, Life.Church provided free tools to thousands of churches who quickly transitioned to a virtual church experience in the wake of the global health pandemic. Traveling the world on behalf of The Global Leadership Summit, Groeschel advocates for building leaders in every sector of society. He is also the host of the top-ranked Craig Groeschel Leadership Podcast. A New York Times best-selling author, his latest book is  Lead Like It Matters
Years at GLS 2008, 2012, 2015, 2018, 2019, 2020, 2021