Former VP of Multicultural Sales
| PepsiCo North America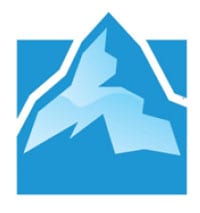 GLN Staff Writer
| Globalleadership.org/Summit
GLS21 Notes: Ownership, Inspiration & Impact
Published August 6, 2021
Good ideas—world changing, paradigm-shifting ideas—can come from anyone and anywhere in an organization. Do you believe that? Richard Montañez did!
At The Global Leadership Summit, Richard Montañez, encouraged us to think like an executive and act like an owner and talked on how mentors can play an important part of your leadership journey.
Enjoy these official session notes to help you dive deeper into what you learned!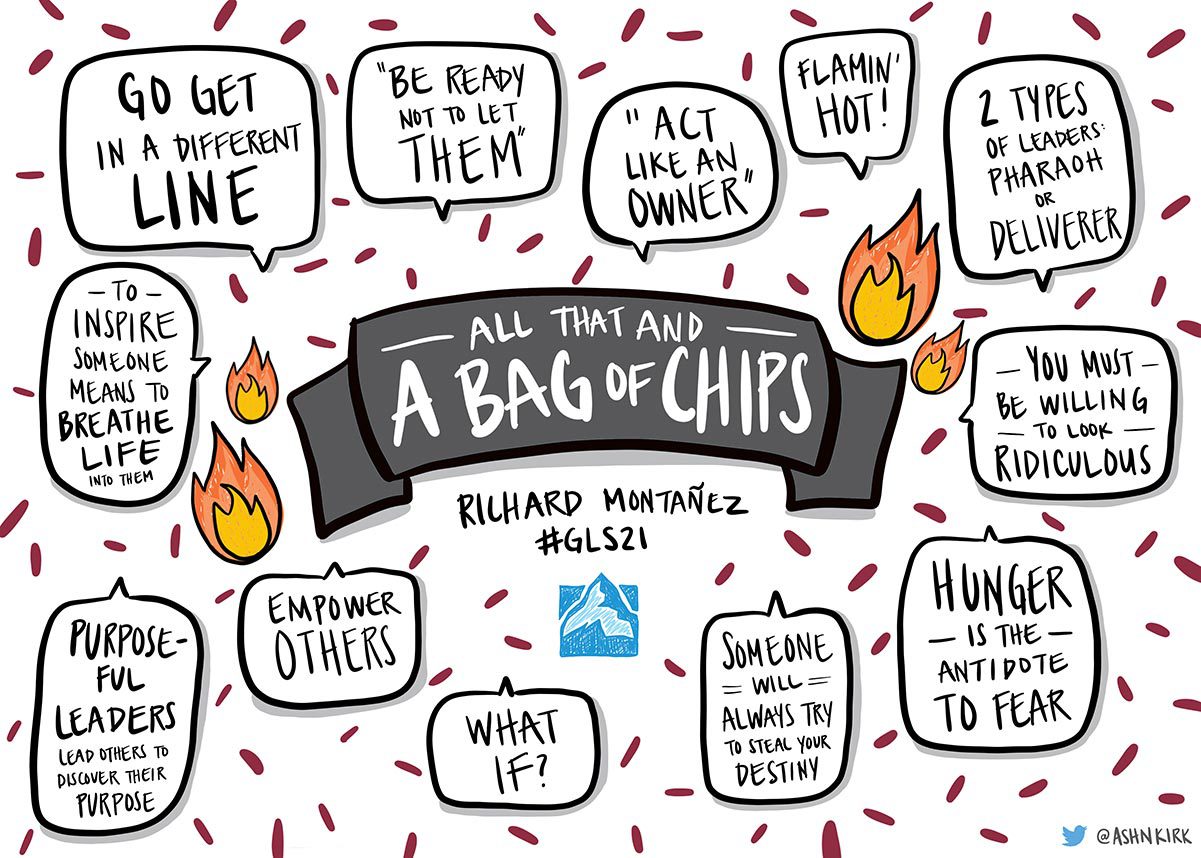 Leadership According to Richard Montañez
I learned my leadership from the hood, the ghetto.
I learned leadership from women. I will take the leadership of a women any day. I believe that when God created women, He was showing off.
I want to inspire you, to encourage you and remind you who you are.
Stay away from people that discourage you. Hang out with people that encourage you.
Leadership of a Pharaoh – someone who takes everyone captive to build everything in their image.
Leadership of the Deliverer – they come into your life to help you become all you were meant to be.
Three Levels of Leadership
Pioneer – someone who has big feet, they map new territories and bring settlers.
Settler – they build communities.
Purposeful Leader – they help other leaders find their purpose.
My story
All you need is one revelation to create a revolution. A revelation is something that is always there that is revealed to you.
I was born in a migrant river camp. I didn't want to go to school because I could barely speak English. I had to ride a green bus. I was eating a burrito at lunch. I didn't want to stand out.
As much as I wanted to fit in, I was never created to fit in. We were all created to stand out.
I quit school at a young age. I worked at a chicken ranch. I worked at a car wash. I got a job at the Frito Lay factory. "You make sure when you mop that floor, it shines so well that they can tell that a Montañez mopped it."
A new CEO put a video out and said, "I'm empowering all of you to act like an owner." I went to a salesperson and followed him on my day off.
Don't become such an expert that you can't see anymore.
As a janitor, I called the CEO. The executive assistant put the call through.
There was always someone who will try and steal your idea. Don't let them.
I made 100 bags and we got a presentation ready. My wife inspired, encouraged and reminded me.
I had something inside of me that was greater than fear.
There is a cookie that has been baked for you. Get out of the line and get the cookie.
I was hungry for a change in my life.
Many times, greatness will come in ridiculous form.
Flamin' Hot Cheetos is now $2 billion/year. All from being hungry and being ridiculous.
It's okay if they mistake you for a worker. I'm okay if you think I'm a gardener.
Never miss an inspiring leadership insight or the latest leadership news!
About the Author
Former VP of Multicultural Sales
While working at Frito-Lay as a janitor early in his career, Richard Montañez developed the ingenious idea for Flamin' Hot Cheetos—now the Flamin'Hot line is a billion-dollar business and cultural phenomenon. During his leadership tenure at PepsiCo, Montañez was recognized for his visionary leadership, innovation and commitment to diversity. He has been named one of the most influential Latinos in corporate America and is the only four-time recipient of PepsiCo's Chairman's Award, the highest honor given to employees based on performance and work ethic. He has been featured for his leadership and innovation on Good Morning America, The Washington Post, Vanity Fair, Fortune and Newsweek. His story is also the subject of a forthcoming biopic by Fox Searchlight Films. Montañez's inspiring leadership journey has made him a sought-after speaker for organizations including Target, Walmart, and universities including University of Southern California and Harvard. In addition to his corporate leadership, Montañez is a committed philanthropist and founder of Onelite, a nonprofit providing high-need families in the U.S. with food and school supplies. His new book, Flamin' Hot: The Incredible True Story of One man's Rise from Janitor to Top Executive, releases in 2021.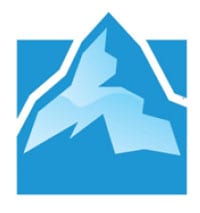 The Global Leadership Summit (GLS) is a two-day infusion of actionable leadership insights and inspiration broadcast to hundreds of host sites across the United States every August. In the following months, the GLS is translated, contextualized and hosted by local leadership committees at hundreds of locations across Africa, Asia, Latin America, Europe and the Middle East. This global event convenes a world-class faculty who share their distinct perspectives and expertise, inspiring and equipping people around the world with practical leadership skills that can be applied within their context, wherever they have influence, and used to empower positive transformation where it's needed most. Attracting an audience that represents various industries, including marketplace, non-profit, healthcare, education, government, ministry and corrections, the GLS has become a unique platform, unlike any other, bringing people together to not only empower better leadership within the organizations they represent, but in a growing number of cases around the world, this event also acts as a catalyst for organic local movements initiating systemic, city-wide change. What started as a single event back in 1990's, the GLS has grown to attract tens of thousands of people today.