When God Tells You to Stop
Published March 21, 2017
Leaders face challenging decisions every day. Those choices accumulate and eventually become our life story. In his new book, Divine Direction: 7 Decisions That Will Change Your Life, Craig Groeschel (GLS 2015, 2012, 2008) takes a fresh look at how we can improve our decisions. Here's an excerpt:
Stopping to consider whether our choices will take us in the right direction is important. But sometimes we head in a direction we know is the wrong one, moving farther away from the story we want to tell.
When this happens, we need to pause, not only to consider the consequences, but also to choose to stop traveling in the wrong direction. The word repentance literally means to change course, to stop walking in one direction and return to God and his path for us.
There's a great example of stopping to reconsider a better course of action in the Old Testament. In Exodus 18, Moses knew something had to change or he was going to fall apart trying to manage all the demands on his life. After successfully leading the Israelites out of slavery in Egypt, Moses became responsible for hearing all of the Israelites' problems and handing down judgments. He kept this up, all day every day, until he was spent.
Finally, Moses' father-in-law, Jethro, came to offer him some tough love: "What you are doing is not good. You and these people who come to you will only wear yourselves out. The work is too heavy for you; you cannot handle it alone. Listen now to me and I will give you some advice" (Ex. 18:17–19).
Can you relate? Are you juggling so many chainsaws that it feels impossible to keep going, but also impossible to stop? What keeps you in this situation? What are you doing today that's not good for your story? Do you have some habit, a mindset, an addiction, an attitude, a thought process—something in your life that's hijacking the story you want to tell?
You need the same encouragement Jethro offered to Moses: "May God be with you" (v. 19). He went on to suggest a simple, practical solution. Stop doing it the way you've been doing it and get some help. Jethro told Moses to select a few capable leaders and train them to handle the disputes he had been hearing himself. He described a system that could handle the volume of complaints without overwhelming any of the leaders, essentially a hierarchy in which some people would oversee thousands, some hundreds, some fifties and some tens.
Delegation 101, right?
Instead of Moses taking all of that responsibility upon himself, he could delegate his authority in a way that everyone would still be heard, leaving Moses to deal with only the most complicated and important cases—the ones his managers couldn't handle themselves. If he shared his responsibilities, he could make his load lighter, and everyone would go home satisfied.
Apparently, Moses didn't have to think twice: "Moses listened to his father-in-law and did everything he said" (v. 24).
He stopped trying to do everything himself. And that made all the difference.
Most of the great stories we have about Moses' exceptional leadership, the things we remember him for, took place after he made this one simple, practical change.
Don't miss the importance of Moses' decision. It wasn't that he did more. He did less.
The choice to stop doing something not only changed his circumstances, but also changed the story Moses would one day tell.
The same is true for you.
God may call you to abort, abandon, or abolish something—to stop one thing that helps you live the story he wants you to tell. Many times we must let go of what we've been holding so we can receive what God wants to give us.
Taken from Divine Direction: 7 Decisions That Will Change Your Life by Craig Groeschel. Copyright 2017 by Craig Groeschel. Use by permission of Zondervan. www.zondervan.com.
Never miss an inspiring leadership insight or the latest leadership news!
About the Author(s)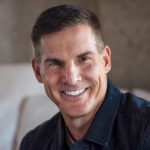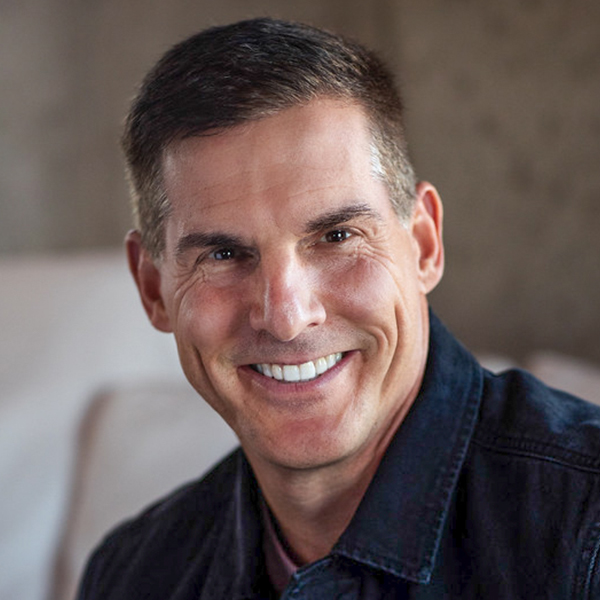 Founder & Senior Pastor
Globally recognized as a leader of leaders, Craig Groeschel is the founder and senior pastor of Life.Church, rated the #1 place to work in 2020 for small and mid-size companies by Glassdoor. Known for their missional approach to leveraging the latest technology, Life.Church is the innovative creator of the YouVersion Bible App.—downloaded in every country worldwide. In 2020, Life.Church provided free tools to thousands of churches who quickly transitioned to a virtual church experience in the wake of the global health pandemic. Traveling the world as a champion of The Global Leadership Summit, Groeschel advocates for building leaders in every sector of society. He is also the host of the top-ranked Craig Groeschel Leadership Podcast. A New York Times best-selling author, his latest book is Winning the War in Your Mind: Change Your Thinking, Change Your Life.
Years at GLS 2008, 2012, 2015, 2018, 2019, 2020, 2021