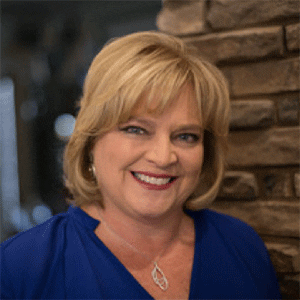 Author; Speaker; Former Vice President of Talent and Sustainability
| Chick-fil-A, Inc
A Consequential Life: Faithfully Stewarding Talent
Published May 3, 2018
Watching the Barbara Bush funeral coverage, I was particularly moved when her biographer, Jon Meacham, said that the former first lady had lived a "consequential life." Meacham said that by living a consequential life, Mrs. Bush earned the respect of millions—even though she had never earned a paycheck.
That statement made me pause. Sometimes as leaders we are so busy leading, we don't pause often enough to assess whether our leadership is consequential enough. Does our impact land in all the ways we intended?
If we find ourselves so entrenched in the duties of leadership without stopping to measure and evaluate our true influence, it would be easy to spend a life and leadership only to find our results inconsequential.
To be consequential, I don't think we have to have notoriety, big titles, great wealth or many other descriptions afforded to people we consider to be consequential. Perhaps we just need to be sure we are people of influence to those whom God has entrusted to our care of service.
In the end, I believe the name we leave behind will be determined by our stewardship of time, talent and treasure. The Bible reminds us of this principle: Based on the gift each one has received, use it to serve others, as good managers of the varied grace of God.  (1 Peter 4:10)
This is the call to leaders: be a faithful steward of what has been entrusted to us. Stewarding the time and talent of the people we lead may be the greatest calling for leaders. Just like financial resources, talent is a resource to be stewarded, not squandered. Investing deeply in talent is the key to the stewardship of talent.
Here are 5 investments you can make to steward talent effectively:
1) Invest in selecting talent
Even when unemployment rates are low and good employees are hard to find, take the time to select great talent. People decisions are the most important decisions a leader makes. Are you investing in the process of selecting talent as if it is your most important decision?
2) Invest in growing talent
Start every new employee with a development plan so they can quickly add value to their new role. Follow the plan so as they grow, your organization benefits. Focus not only on the skills needed for the role they currently are in, but also for roles they may have in the future. Do your development plans prepare your organization for roles needed to grow your organization?
3) Invest in keeping talent
Investing in the talent you already have is much less expensive than hiring, training and orienting new people to your organization. Turnover costs amount to far more than just the hard costs. They also include the costs of disruption in your organization and the loss of productivity that can occur when employees leave.
The most important reason people stay with an organization is the quality of their leader. Are you investing in development that helps your leaders become the kind of leader people desire to work for?
4) Invest in managing talent
Employees cannot be left to figure it all out on their own. They need a leader who will invest the time to set clear goals, communicate expectations, hold talent accountable and provide useful performance feedback. Are you making the necessary investment to help the individuals you lead understand what is expected, how to succeed and how to improve performance?
5) Invest in mentoring talent
Mentoring is helping the next generation of leaders understand the culture of the organization and how to navigate it successfully. These skills must be caught and taught by people who have been successful in growing their own careers and contributing to the organization. Are you investing in the next generation of leaders by spending time with them and helping them understand the nuances to relationships and culture in your organization?
Investing in the talent entrusted to us contributes to the success of our organizations and helps our employees grow their careers. But more importantly, we are practicing faithful stewardship of a God-entrusted resource.
The outcome of faithful stewardship could be consequential leadership. To the person whose life is deeply impacted by your investment, you may even find you have led a consequential life.
Never miss an inspiring leadership insight or the latest leadership news!
About the Author(s)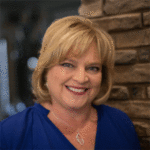 Author; Speaker; Former Vice President of Talent and Sustainability
Chick-fil-A, Inc
Dee Ann Turner played an intricate role in creating and growing the incredible, influential culture at Chick-fil-A. With 30 years of experience developing corporate talent, she served as Vice President of Talent and later Vice President of Sustainability. Turner's insightful knowledge is revealed in her book, Bet on Talent: How to Create a Remarkable Culture and Win the Hearts of Customers. She is now CEO of Dee Ann Turner, LLC and shares her knowledge with clients globally. She serves on several boards and frequently participates in mission projects throughout the world.