The Secret to an Irresistible Workplace—Interview with William Vanderbloemen
Published May 23, 2018
Since founding the Vanderbloemen Search Group in 2010, William Vanderbloemen has coached thousands of organizational leaders and job candidates. He has also had a front-row seat to best practices and trends in organizational culture. In his new book, Culture Wins: The Roadmap to an Irresistible Workplace, he shares his insights. Recently, the Global Leadership Summit team had the chance to talk with him about his learnings.
WCA: What is it that makes culture so important to successful organizations?
William Vanderbloemen: Two out of three Americans hate their job. I wondered, "What would happen if we could flip that so two out of three Americans loved  their job?" I believe the result is, you wouldn't have trouble getting employees to work a little harder and stay a little longer.
Millennials are the largest workforce right now. Boomers grew up with a desire to work at Ford for 25 or 35 years, get the gold watch and retire with the pension. But that is so foreign from the script inside a Millennial's head. They think, "I may do some of this for a while and then some of that for a while."
Millennials have creativity and vision. But as Boomers leave and Millennials storm-surge the workforce, there is little competitive advantage in keeping someone for 35 years. Instead, the question will be, "Can I build a workplace where Millennials will stay a couple of years longer than they would have otherwise?" 
When you add up the cost of hiring a new person after someone leaves—the loss of momentum and the hours you'll spend training someone new—it's a lot.  If you can reduce turnover, then you will win in your business over the next 10-15 years.
WCA: How do great leaders assess if their own culture is a toxic environment or a healthy one?
Vanderbloemen: They can't on their own. A leader once told me, "The first day you're the CEO is the last day you hear the truth."
As a CEO, you can't count on the people who work for you to tell you what's real. There's a power imbalance. They feel the need to please the boss. If any CEO thinks their culture is great, but they don't have some forensics to back it up, you can't count on their opinion.
When we interviewed over 150 CEOs of companies who are also winning awards for their culture, we wanted to discover, "Are there some best practices?"
We found there are about eight areas of health or toxicity that need to be measured objectively. If you are a leader who wants to know if your culture is toxic or healthy, find a free assessment at  https://info.vanderbloemen.com/culture-tool.
WCA: You say that great company cultures are marked by a commitment to innovation. How can leaders build innovation into their cultures?
Vanderbloemen: The companies that score poorly on innovation almost always score poorly on culture.
Recently, I was stretching after going for a jog. My youngest child, who was about three-years-old at the time, saw me struggling to touch my toes. She sat down next to me, tied herself into a human pretzel, stood up, laughed at me and then left the room. In that moment, it dawned on me that every day I'm alive, I become less flexible. That's a biological truth, but it's also a corporate truth.
The longer a leader has been in an organization and the longer an organization has been around, the higher the commitment has to be to ask the question, "How do we innovate?"  Innovation is an active commitment.
WCA: What is the difference between an organization that is simply fun and an organization that has a healthy culture?
Vanderbloemen: The word fun should not be the synonym for culture. If we have fun, that's a great byproduct. However, it's just a fruit of a very different root. Too often leaders equate fun with culture, so they try to build culture by giving away gifts to the top sales people at an organization or planning big parties where somebody ends up intoxicated, and something stupid happens. But that's not culture. That's just throwing money at events.
WCA: How do we celebrate our unique culture and enforce it in our organizations?
Vanderbloemen: If you find a book titled  "The Quick and Easy Way to Building a Great Culture," don't buy it. I was talking with a pastor recently, and I asked him, "How long did it take to clarify your culture?" The pastor responded that it took them almost a full year. It's a slow process.
In Culture Wins, we outline a process to take your unique culture and truly drive it throughout your organization. You have to keep it from just being words on a page. We've found ways to drive culture through every part of an employee's life cycle with us.
WCA: One of your culture tips is, "Chemistry is seasonal." Tell us more about that. 
Vanderbloemen: When I was a younger leader, I thought I was hiring people who would stay with us their whole life, and we'd go through the whole run together. And if anybody left, it meant they were either disloyal or they didn't like me. I really took it personally.
It's taken us awhile to realize that some of our jobs are built for a person's season of life. We have some jobs here that are great as your first job right out of college, but then you get married, have a baby, and you realize that particular role isn't going to work anymore. And that's ok!
Chemistry is seasonal because people are living organisms. Just because someone works for you and the chemistry is working doesn't mean that one day, when they leave you, your culture isn't healthy. Maybe it just means they've changed. Maybe they have an aging parent they need to help out. Maybe they've had triplets. Maybe they've gotten an MBA, and you don't have another spot up the ladder for them. That's not bad. I think that liberates an entire workforce for everyone to hold things just a little more loosely. Whether you are in a business setting or a church, every job is interim work.
WCA: Why is it important for leaders to hire slowly?
Vanderbloemen: The number one mistake in staffing is that leaders tend to hire too quickly and fire too slowly. Hiring is an anxiety-ridden process. No matter how many times you hire, your anxiety level goes up when you're hiring.
What ends up happening is you have leaders who hire someone they "know." They think, "I have this friend who would be great at this." Forget who you know. I'm all for hiring from within and building up your people. But too many times leaders wait too long to fill an open hole, and they're under the gun. Then they get really anxious about all of these unknowns, and they hire someone who makes them "feel good." But we need to slow down, maybe even have a third set of eyes look at this, then measure twice and cut once.
WCA: What is the most important quality you look for in a candidate?
Vanderbloemen: There's a growing need for agility. Uber is less than six years old, and the iPhone just turned ten, yet these are things we "can't live without." The need for rapid change and the ability to deal with rapid change is growing quickly. People by nature are becoming less willing to change every day they're alive. As I'm interviewing, I'm looking for agility.
There's also a growing need for self-awareness. Socrates' one piece of advice was, "Know thyself." We've interviewed tens of thousands of candidates, and if you are self-aware, you are in the top one percent. Self-awareness is far and away the quality I'm looking for. I ask direct and sometimes indirect questions to figure out whether or not they realize what they're doing.
Never miss an inspiring leadership insight or the latest leadership news!
About the Author(s)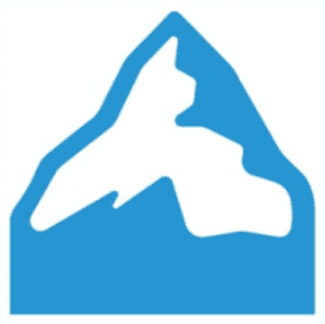 GLN Staff Writer
globalleadership.org
The Global Leadership Network is a community committed to learning from each other and using our influence to accomplish God's purposes on earth. No matter where your influence is, when you commit to grow your leadership, everyone around you wins—businesses work for good, communities are transformed and churches thrive! Both global and diverse, our network includes partners in 1,400+ cities and 135+ countries. We are committed to deliver fresh, actionable and inspiring leadership content both at The Global Leadership Summit, and year-round through our digital platforms.
Years at GLS All