3 Ways to Be a Leader People Want to Follow
Published October 25, 2018
Jesus' most powerful words on leadership are: "Follow me!" The closest any of us will ever get to leading like Jesus is to say, along with the Apostle Paul, "Follow me as I follow Christ." (1 Corinthians 11:1)
Have you ever thought about how that happens? Or, practically speaking, what does it take to live and lead in a way that others increasingly want to follow?
A servant leader's chief concern is the people they are leading rather than themselves.
At the 2018 Global Leadership Summit, Craig Groeschel taught us how to become leaders people love to follow. In our context, we've tried to develop our most senior leaders to embrace a concept called "followability." We define this principle as, "The capacity in you for others to follow you." Over the years, as we've considered the conditions by which people follow other people, we've summarized these principles into a followability formula.
Here are the three most important principles to become a leader people love to follow.
1. Concern for others is greater than concern for yourself.
At the heart of Kingdom leadership is servanthood—giving of yourself for the betterment of others. Philippians 2:3-5 describes this posture (patterning after Jesus) where believers are to, "Do nothing out of selfish ambition or vain conceit. Rather, in humility value others above yourselves, not looking to your own interests but each of you to the interests of the others. In your relationships with one another, have the same mindset as Christ Jesus."
This is one of the most palpable features of a followable leader. People immediately seek to determine whether you're for them or whether you desire for them to be for you. For a less-than-followable leader, followers are tools—a means to achieve personal success. And followers can feel this immediately. For a truly followable leader, people and their development are their goal and not a means to a personal goal.
Leaders, we must double-check our motivation for leading. How do you relate to your teammates and those you oversee? Do you re-direct credit and assume blame, or do you do the opposite? Is your social media full of encouraging words to others or photos and quotes of yourself? In your leadership, who matters the most? Is it you or the people you're leading?
A servant leader's chief concern is the people they are leading rather than themselves.
2. Personal growth is greater than organizational development.
Great leaders move things of substantive scale forward. However, considering the Gospel of Jesus Christ is all about inside-out transformation, the growth stimulated by truly followable Kingdom leaders must begin with them personally. In his mentoring letter to Timothy, Paul says, "For physical training is of some value, but godliness has value for all things, holding promise for both the present life and the life to come. This is a trustworthy saying that deserves full acceptance. That is why we labor and strive." (1 Timothy 4:8-9)
For a leader to be truly followable, the growth they must be most concerned with is in themselves. They must strive for godliness more than they strive for a great organization. People are looking to follow leaders who set the pace on spiritual transformation. They look for a leader who is committed to becoming more like Jesus as they build a community or organization that will enable the people they are leading to do the same.
3. Conflict resolution is greater than conflict.
Although people are hungry to follow caring, growing leaders, we all know nobody is perfect. In His most famous sermon, Jesus taught the urgency of conflict resolution. In Matthew 5 it says, "If you are offering your gift at the altar and there remember that your brother or sister has something against you, leave your gift there in front of the altar. First go and be reconciled to them; then come and offer your gift."
They must strive for godliness more than they strive for a great organization.
Followable leaders provide their people with the safety to make mistakes because they trust mistakes will be fully and immediately addressed. Knowing that a leader will ensure that relationships recover when they go off track—completely and consistently—makes people trust and commit wholeheartedly. The conflict resolution commitment of the leader allows the heart of their people to trust them.
How's your followability? Are you focused more on the success and achievement of others than your own? Are you focused on your personal growth more than that of your organization's growth? And are you consistently committed to resolving conflicts when they arise?
Let's commit to take the necessary steps to become the kind of leader people love to follow.
Never miss an inspiring leadership insight or the latest leadership news!
About the Author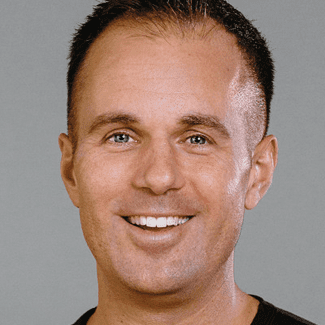 Lead Pastor
Southridge Community Church (St. Catharines, Ontario)
Jeff Lockyer is the Lead Pastor of Southridge Community Church, a multi-site movement where each location serves a community need in their part of the Niagara Region. He is passionate about leadership development, serving as the Chair of the Board of Global Leadership Network Canada and co-hosting The Global Leadership Summit's GLS Podcast. A former national team runner, Jeff lives in St. Catharines with his wife Becky and three children.