4 Ways to Express Value to Your Employees
Published May 9, 2019
If people are a company's most important asset, then why do so many of us feel like we are undervalued at work?
It now seems routine for well-intentioned leaders to get caught in the trap of pursuing productivity to the detriment of the people involved, resulting in employees, volunteers or members feeling used. Is it really an "either/or" proposition? I think most of us intuitively believe that it could and should be "both/and" But how do we actually get there? How do we avoid the trap of "either/or"?
It turns out your starting place really matters.
A Warning
So first things first: valuing people is not a "technique." You don't add it to your tool belt or simply "work it in" where you can.
Valuing people is a deeply held conviction that drives your thoughts, words and actions—all the time. Valuing people at work doesn't work unless you value people all the time. If you can switch it off and on, then I would argue that it isn't a deeply held value. And if it's not truly a core conviction, then mostly every action taken to "value people" will come off as insincere, slick or manipulative.
Valuing people is a deeply held conviction that drives your thoughts, words and actions—all the time.
In order to value people, you can't just adopt a new tactic, you've got to swallow a whole paradigm—a way of seeing life that prioritizes the role, thoughts, emotions and dignity of people.
1) Shhh… Listen
The most tangible key to valuing people is one that is readily accessible to anyone, and one that may have the most disproportionate impact on your ability to lead others. Listen to them!
One of the biggest challenges for a leader is to learn when to talk, rather than assuming that lots of talking is leadership. In my experience, in almost every situation, more can be gained from listening than talking. But for leaders who have been trained by culture and habit to talk, we can unintentionally de-value people through our lack of listening.
This is an ancient lesson, but it's one that is increasingly forfeited in our modern culture, which measures success by how loudly we can shout. When we silence ourselves and listen, we communicate value to another person's thoughts, feelings, opinions and words. Without saying anything, we communicate that you matter enough to have my full attention and consideration.
2) Trust People Whenever Possible
Extending trust to people is the fastest way to communicate value, strengthen a relationship, and to help them grow as a person. It naturally establishes their value as a competent, trustworthy and capable person—and people tend to rise (or sink) to their level of perceived value. I don't mean to say we should entrust someone with anything at any given moment, but one of our main ways to add value to people is to discover what is appropriate to entrust to them.
True, when we entrust a project, a task or a conversation to someone else, there's always the chance it could go wrong. But there's also a huge opportunity for it to go right on multiple levels. And when they do make a mistake (which they will), talk about the mistakes quickly! We don't need to berate or humiliate; the person is valuable enough to hear the truth and receive feedback from us. When you invest in someone else, despite a mistake, it typically strengthens their trustworthiness in the future.
But the primary reason to trust your people whenever possible is to consider the alternative: leading by distrusting them. How will that ever build the kind of life-giving, effective, vibrant relationships that characterize all great endeavors? Don't ever settle for distrusting your employees or co-workers. Leave (or have them leave) if you must, but don't settle for distrust.
3) Be Present Where You Don't Have to Be
Time is a commodity that you have more control over than you think. Don't let urgent things tyrannically control your time. You can decide to steward your time toward the value you have for people—toward ways that make people feel seen, heard or appreciated.
Former U.S. Secretary of State Colin Powell, writes about how he found time, even in his high-ranking, high-pressure position, to routinely visit people at various levels of the organization— from janitorial staff to foreign field offices. Not only did he learn invaluable details about the true state of the organization and morale of his people, but he also communicated that he valued his people. With each visit, he was wordlessly announcing, you are worth my time!
What simple "extras" could you implement into your schedule as a way of prioritizing the value of people? It doesn't have to be an extraordinary time drain, but it does have to be intentional. You might be surprised by how showing up where you don't have to be, with the intent of connecting with people on a personal level, could radically change the demeanor and attitude of your people. Redefine what is most important in your organization or group by stewarding time to it.
4) Say It Permanently
Valuing people often comes down to words of appreciation and encouragement. And while there's nothing quite like saying something directly in person, there's also something powerful in saying it in a way that will last.
For the last several years, I've adopted the practice of writing three thank you notes per week. It takes approximately 10-15 minutes of my time, but I've found it has a long-lasting impact. There's something about the handwritten letter. Not only does it communicate that it took me time and thought to write this, but they then have the permanent copy to keep. While a face-to-face conversation is unbelievably important, a quick note isn't easily forgotten and stays with them. Many of my employees have mentioned putting the note on their home refrigerator door, where it is a permanent reminder of their value to me.
You may not be a letter writer, but how can you find a way to say what someone means to you—and then make it stick?
Where You Start Matters
While most of these practices probably feel a little archaic in the breakneck speed of our modern world, I submit to you that they really do communicate value to people. And in the "worth-starved" world we live in, a little goes a long way.
At the same time, we accomplished much. In fact, much of it was done better than ever.
I believe we can definitely have the both/and—organizational effectiveness and people who feel genuinely valued.
Case in point, I'm in the process of transitioning out of my current position as an executive-level leader, and I've only held this post for approximately 20 months. You wouldn't think that you could make a lasting difference in people's lives in fewer than two years, but the steady stream of letters, texts, conversations and tears tell me a different story.
We can definitely have the both/and—organizational effectiveness and people who feel genuinely valued.
Person after person has made a point to seek me out and express how meaningful my leadership has been to them. Not because of all that we accomplished or how productive we were, but because they felt genuinely valued.
And that's the bottom line. The one actually leads to the other. People who feel genuinely valued will lead to increased effectiveness in your organization. The starting place for your organization's effectiveness begins with how well you value your people.
Choose your starting place well.
Never miss an inspiring leadership insight or the latest leadership news!
About the Author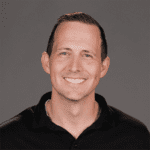 North Campus Pastor
Justin has been involved in leadership development in a variety of ways over the last 15 years—in pastoral ministry at Gateway Church in Austin, Texas, and Quest Community Church in Lexington, Kentucky. Additionally, he was on staff at the Global Leadership Network as a Field Team Director where he worked closely with hundreds of senior pastors, church staff and organizational executives to grow the impact of the Global Leadership Summit in their communities. He now leads civic leadership development with young professionals and corporations as the Director of Learning and Engagement at Leadership Austin. He and his wife, Courtney, along with their three boys, call Leander, Texas their home.