5 Perspectives That Matter on the Journey to Justice
Published June 17, 2020
We all want to make a change in our city, nation and world. That's why many of us have become leaders.  
Our current race crisis has brought awareness to generations of injustice. The recent murders of Ahmaud Arbery and George Floyd at the hands of white community members and police officers have magnified the challenges and have highlighted blind spots many have had.   
Martin Luther King Jr. said, "Only in the darkness can we see the stars." 
Martin Luther King Jr. said, "Only in the darkness can we see the stars." 
Crisis can be a catalyst for change if we allow the crisis to change us. We need to change. As leaders, as organizations and as a nation.   
Enough is enough when it comes to racial injustice.  
The way leaders approach their journey to justice is of critical importance. Here are five perspectives that matter as we travel together toward a better world. Let's go! 
1.
PURPOSE MATTERS
Leadership is ultimately about solving problems. Jesus, the greatest leader to ever walk the earth, solved the greatest problem known to man. The sin problem.  
I have recognized a trend in our current generation. Everyone wants to be a great leader for the sake of having great influence. The word "influencer" has become the most desired attribute. But, why do we seek influence? Influence isn't about building a great organization; it's about building great communities. Leadership and organizations are a means to an end. The end goal is to solve problems.  
The main reason that leadership matters is because leaders use their influence to impact the world they are in. Leaders leverage resources to bring about change for the greater good of all.  
For years I had it wrong. I focused on leadership first, and community second.  
Purposeful leadership focuses on leveraging influence for lasting impact. It recognizes the only reason that leadership exists is to take on a just cause and solve problems. Take time to remember or reimagine your leadership. Why are you leading? What is the purpose for your organization?  
2.
VISION MATTER
S
I was recently on a walk with our family in our city. We walked past a construction zone where a new outdoor mall is being built. I looked at the large renderings of this new space designed to engage people in our city and noticed something. The people depicted in the renderings all looked the same. None of them reflected people of color.  
As leaders we understand the power of vision. We understand vision is a picture of where we want to go based on where we are.  
Many organizations in suburban context can thrive without ever intentionally engaging the minority community. This isn't the case for the Church.  
We need to change. As leaders, as organizations and as a nation.   
Throughout scripture, we see God's heart for all people. His heart is to see every person have every opportunity to experience their full God-given potential. God's heart is for His people to be known for how we engage the world.  
Many business organizations have created positions to help them better understand and engage diversity. It highlights the challenges most organizations have due mostly to being led by white leaders. They see this as a great investment into the health and growth of their organization. Investment always follows vision. As leaders, what is the vision for my organization and how does it need to evolve to include ALL people?  
3.
COMPASSION MATTERS
Joel Manby, former CEO of SeaWorld Parks & Entertainment was brought in to help turn around an organization that was struggling. He writes in his book Love Works, that love should be a leadership principle. He says organizations and leaders should embrace love as a value. Love isn't a word normally associated with leadership, but love is the ultimate expression of our beliefs.   
Our fight for justice requires compassion driven leaders. Leaders who feel the pain and understand the power of moving beyond head knowledge and into our hearts. Compassion moves us to action.   
The business community gets this. Many businesses we work with have departments dedicated to social responsibility. They recognize that being a good neighbor is essential to being a good business. They understand love is actually good for business. They recognize it's not enough to have good intentions. It requires a level of investment and intentionality to live out what they believe. Compassion is powerful. Does your heart break for the injustice in our city?  
4.
PRESENCE MATTERS
The number one question I have been asked during this season of heightened racial tension is, "What should I say and do?" People want to know what to post in an age where if it's not on Facebook, it's not official. My message is clear. Something is better than nothing.   
Martin Luther King Jr. says, "In the end we won't remember the words of our enemies but the silence of our friends."  
Our presence as leaders makes a statement.  
When you post, "I'm standing with the black community," we feel heard. When you show up to events and activities to support a black cause, your presence matters. Too often as leaders we want to have all the answers. Sometimes the only answer is to be present in the midst of the crisis. Our presence matters.  
Crisis isn't the time to make statements but to stand with people who are hurting. It says more than we know.   
Many impoverished communities live by a motto, "Work hard, get an education and you too can move out of the ghetto." This common phrase leaves challenging communities with greater challenges due to the lack of leaders in the community.   
This movement will require leaders who are willing to follow. 
For many, success in life means to move away from impoverished communities. Leaders bring change and if there are no leaders present, change can't happen. As leaders we have the opportunity to let people know what we believe by showing up. By engaging in the most challenging realities in our world today. Our presence is the starting point to being a part of the solution. Where does the presence of your leadership and organization need to be felt during this season? 
5)
POSTURE MATTERS
If you are a part of the dominant white culture, chances are you are becoming aware of racial injustice in a way you have never known before. There are countless numbers of people who say, "I just didn't know." There is growing clarity to the challenges many in the black community face on a consistent basis.  
If the dominant culture is going to be a part of the long-term solution to these challenges, it requires a posture of humility. It will require the loudest and most influential voices to take a posture to listen and learn. It will require organizations with an abundance of resources to understand how they can serve the black community, not lead the change. A posture of humility is the only way things will change.  
This movement will require leaders who are willing to follow.  
The ability to leverage influence is a leader's greatest strength. Leaders who leverage their influence to promote others are leaders who will lead our world to racial and social justice. It takes a significant amount of humility to use your influence to elevate the influence of others, to build platforms for others to stand on. Leaders don't need to leave current positions but leverage them for the greater good. What can you leverage to fight for racial justice?  
I hope this article helps you take the next step on your journey for justice. Justice isn't an option as a leader, it's the reason we are leaders!   
May we leverage our leadership to see lasting change.  
Never miss an inspiring leadership insight or the latest leadership news!
About the Author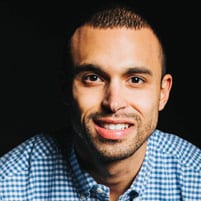 CEO
In addition to being CEO at Abide, Josh Dotzler also serves as a teaching pastor at Bridge Church. Through these roles, Josh and his family serve North Omaha and are committed to building a great community one neighborhood at a time. The son of Ron and Twany Dotzler, founders of Abide and Bridge Church, Josh never had the intention of taking over Abide. He was the starting point guard at Creighton University from 2005-2009 and graduated with a degree in Public Relations. But he now sees that his role as CEO has been a part of God's plan all along. His passion is to see the influence in every person lead to impact everywhere. Josh and his wife, Jennifer, have been married since 2007 and are the proud parents of four children—Joshua, Joseph, Julianna, and Jada.