5 Things Leaders Can Do to Fight Racism
Published June 11, 2020
It is a tragedy that it has taken the death of, yes, another unarmed black man under the knee of a white police officer for the world to wake up to racial disparity and injustice.
While George Floyd's 3-year-old daughter remarked at his memorial service that "Daddy changed the world", there is sadly, a lot that still needs changing. But leaders are to change as flames are to fire. It is our time to make a difference.
If you visit Jones Beach on Long Island, you will pass under a series of bridges on your way to the ocean. The bridges are designed to filter people on and off the highway, but they are extraordinarily low. Robert Moses, an urban planner in New York in the 1920s, wanted to keep his brand-new, award-winning state park at Jones Beach the preserve of wealthy white Americans so he made sure that it was kept off the bus routes. At that time, the only way black Americans could travel was on the 12-foot-tall buses, so they could easily be excluded by low-lying "racist" bridges along the highway.
According to his colleague Sidney Shapiro: "Mr. Moses did this because he knew that something might happen after he was dead and gone. He wrote legislation, but he knew that you could change the legislation. You can't change a bridge after it's up."
Racist bridges are a very concrete example of structural racism.
As leaders we need to be aware of more pernicious yet invisible forms of racist exclusion; we have a responsibility to set the tone, the standard and the example for fighting them.
Here are five practical things we can do now to be architects of change in our time.
1. Listen
For a long time, black people have felt their voices have not been heard. Protestors shout and chant and parade with banners because they want someone to hear their message.
Great leaders listen. They take time to understand what people are saying, and thinking, and feeling, and why they are saying and thinking and feeling those things. One of the greatest gifts we can give someone is our attention. In the current climate of unrest, it signals humility, a desire to understand and even the possibility of change.
However, there is a fine line between being attentive and being insensitive. Many of my black friends have been so inundated with requests for conversations, podcasts and interviews over the past two weeks that they have had enough. Why should their availability be at our beck and call anyway?
Perhaps we need to rethink our own availability. Through our organisations' internal communication channels and on social media letting it be known that we are ready to listen whenever anyone has something to say, whether in public or in private, can be a significant gesture.
As leaders we need to be aware of more pernicious yet invisible forms of racist exclusion; we have a responsibility to set the tone, the standard and the example for fighting them.
We can also listen by hearing voices that are already out there. You might want to start with books like Between the World and Me by Ta-nihisi Coates from a U.S. perspective or Why I'm No Longer Speaking to White People about Race by Renni Edo Lodge or How to Argue with a Racist by Adam Rutherford from a British one. They not only inform and inspire but also instil helpful advice for when people test the waters to see if we are worth talking to.
2. Audit
The challenge of the Black Lives Matter movement must lead to more than sharing social media posts or jumping onto the hashtag bandwagon. If it does not lead to actual, credible, systemic change, then nothing has been achieved.
One way to begin this process is to audit not only the practices of the organisations we lead, but also our personal lives too.
Perhaps we should start with ourselves. How many people of colour are in our inner circle? How often do we socialise with black people? How many books have we read authored by black people? Check your phone records—how many of the people we called in the last week or two was not white?
And then we can move on to our organisation. When we look at our websites, how are people of colour represented? When was the last time you had a black keynote speaker at one of our conferences? When was the last time our organisation had an equalities audit? Have we ever invested in equality training? Is equality as a value clear for all to see in our staff ratios and management team makeups and marketing brochures and wall art?
3. Confess
Being blind to the impact of racial inequality is in many ways understandable, but it is also inexcusable now in light of current events. After having listened to what others have said, read the right books, and audited your behaviour and organisational practice, make no mistake, it is time to take action.
Saying sorry can be the first step in bringing change. This is not a sign of weakness. It can take a lot of courage. Done sincerely and done well it does not undermine your position—it can even instil greater respect.
It acknowledges that you have violated the rights of others.
It empowers those you have offended.
It takes responsibility seriously.
It commits to pursuing a new course into the future. It offers to restore broken relationships.
It sends a clear message that you expect everyone to be treated with dignity.
Sometimes we cause offence and upset unknowingly. If in doubt, apologise anyway.
4. Change
Words are important and necessary, but alone they can be perceived as cheap, or dismissed as spin. If there were ever any time to make practical and concrete changes, it is now.
The world is changing fast, and good leaders have had to learn to act faster to adapt.
Now is the time to encourage a more diverse work force. Now is the time to make sure black people and other minority groups are represented at the decision-making level of your organisation. Book the equality training. Identify a listening process for those who have things to say. Update the visuals on your website.
Now is the time to encourage a more diverse work force.
It has been demonstrated that doing the right thing when it comes to diversity makes good business sense. A study conducted by Mickensy found that, "Companies in the top-quartile for ethnic/cultural diversity on executive teams were 33% more likely to have industry-leading profitability."1 They also found that companies with the most ethnically culturally diverse boards worldwide are far more likely to experience higher profits. It could be financially worth our while investing in ethnic/cultural diversity. But even were it not to make good business sense, it makes good moral sense.
5. Lead
The current racial disparities could well be, as many people claim, the outworking of the injustices of the slave trade which started 400 years ago.
It can be incredibly disheartening to think that that we are battling against four centuries of cruel abuse and oppression. How can we still be reaping the negative impact after all this time? However, there is an upside to this. Good leaders learn from the past but also lean towards the future.
Decisions and changes we make now may reap a positive legacy for generations to come. It is time to be creative, be courageous and be architects of change.
We need to get busy building anti-racist relational bridges that will stand into the future for the sake of our nation.
After all you can't change a bridge after it's up.
Never miss an inspiring leadership insight or the latest leadership news!
About the Author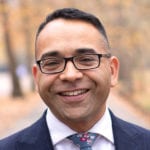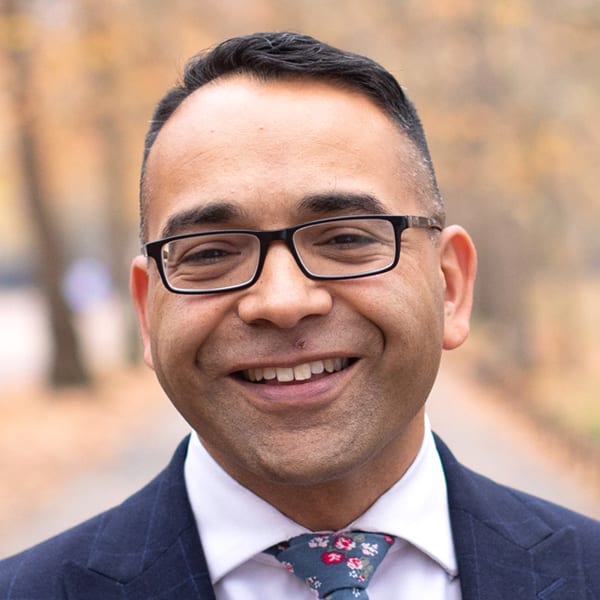 Founding Director
An advocate for fostering and adoption, Dr. Kandiah is the founding director of Home for Good, a charity seeking to find permanent loving homes for children in the UK foster care system. He is the author of 13 books including his latest, Faitheism: Why Christians and Atheists have more in common than you think. He is a regular broadcaster on the BBC and a contributor to the Guardian and Times of London. An international speaker and consultant, he offers both creativity and academic reflection to bring strategic change, culture shift and innovation. Dr. Kandiah and his wife have 7 children through birth, adoption and fostering. He is available for corporate resilience and leadership seminars via Zoom--find out more about Dr. Kandiah at http://www.krishk.com.
Years at GLS 2019