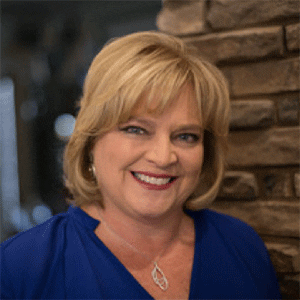 Author; Speaker; Former Vice President of Talent and Sustainability
| Chick-fil-A, Inc
7 Crucial Steps to Lead Others Through Change
Published June 23, 2017
Healthy Change Management = Sustainable Growth.
 Change is essential to growth. The greater the growth, the greater the change required.
One of the most important roles of a leader is to lead followers through seasons of change. Embracing change on an individual level is truthfully a lifelong practice, but if you are tasked with leading a team, the process often accelerates. Your goal as a leader is to find that graceful pace through new changes, and avoid stagnation. It will threaten even the best teams. Consider this example:
Kristin led a large function within a rapidly growing organization. As a pioneer in the organization and an early leader of her function, she had built the structure, systems and processes to support the body of work. However, after over 20 years of leadership, Kristin had transformed the function and had selected, grown and developed a team that was ready for more responsibility. For Kristin's own growth, it was time for a change and she began to think about options that would provide the opportunity for her and others to grow.
For Kristin, the most difficult part of change was not deciding what she would do next, but in helping her team to discover what they could do in the next season with healthy change management.
If you find yourself in a similar situation, here are a few tips to successfully manage change within your team:
Prepare for Change. Don't wait for change to be needed before preparing others for the change. Continuously prepare for growth and change by honing skills of all the talent available to you. Create development plans and consider the future needs of the organization.
Be Clear. Explaining change with clarity is paramount for successful change management. Be sure all the decisions related to the change have been made and that there is a consistent and clear message to communicate the change to everyone impacted directly or indirectly.
Counsel Team Members Individually. Consider not only the work impact, but also the social impact to the change. It is respectful to be sure no one is surprised by changes that impact them most. Hearing about change for the first time in the presence of others is often difficult. Take the time to speak to impacted team members before sharing with the entire team.
Allow Team Members to Process Change. Everyone responds differently. Give each person time and space to process their thoughts, feelings and ideas. The greater the change, the more time that is needed. Some need to process alone and others will need to talk through what they have heard. Give space and be available.
Cast a Vision for the Next Season. Growth requires change and change fuels growth. As long as that cycle continues, there is limitless opportunity for the business and individuals. Be prepared to help others see a vision of where the change is taking the organization and what their opportunities are in the new season
Display Courage to Move On. While displaying patience for others to process change is vital to change management, it is also important to make the call when it is time to move forward. Allow for feelings of loss, grief, anxiety, challenge and excitement to run their course, but when it's time to move on, it's time. Lead the way for your team.
Make Your Decisions Right. One of my mentors often told me, "You won't always make the right decisions, so make your decisions right." When making change-related decisions, sometimes the leader gets it wrong. If you make a mistake, correct it. Don't get stuck in the wrong decision. Do what you need to do to make it right.
Socrates said, "The secret of change is to focus all of your energy not on fighting the old, but on building the new." As leaders, it is our role to move our teams in the healthiest way possible from the old to the new. In that process, we must preserve the core of the culture and usher people carefully and intentionally into a new vision of the best future.
Successful organizations develop and strengthen the muscle of this skill to grow their teams and create lasting impact.
Never miss an inspiring leadership insight or the latest leadership news!
About the Author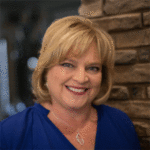 Author; Speaker; Former Vice President of Talent and Sustainability
Chick-fil-A, Inc
Dee Ann Turner played an intricate role in creating and growing the incredible, influential culture at Chick-fil-A. With 30 years of experience developing corporate talent, she served as Vice President of Talent and later Vice President of Sustainability. Turner's insightful knowledge is revealed in her book, Bet on Talent: How to Create a Remarkable Culture and Win the Hearts of Customers. She is now CEO of Dee Ann Turner, LLC and shares her knowledge with clients globally. She serves on several boards and frequently participates in mission projects throughout the world.