Bishop T.D. Jakes on Racial Justice
Published June 4, 2020
In response to recent protests after the the death of George Floyd, Bishop T.D. Jakes has taken to YouTube to deliver wise and helpful messages, interviews and prayers for all of us.
Watch to gain an ethical perspective, hopeful vision and wise words to address our present cultural reality.  
George Floyd, Navigating Racial Injustice & Protesting in America | Bishop T.D. Jakes and Charles Jenkins 
Amidst the troubling times that we are facing in America, Bishop T.D. Jakes and singer, faith leader, social engineer and entrepreneur, Charles Jenkins discuss how we can navigate the racial tension that has plagued America for hundreds of years. 
 Bishop T.D. Jakes & Pastor Carl Lentz Discuss Racism in America 
Take a listen to this insightful interview with  Bishop T.D. Jakes and Pastor Carl Lentz on the topic of racism and racial justice during the Hillsong NYC services.  
My Thoughts on George Floyd | From Bishop T.D. Jakes
Bishop T.D. Jakes shares his very personal thoughts and reactions to the George Floyd events and offers a prayer for all of us in these troubled times. 
Bishop T.D. Jakes Presents: The Church & Race Featuring Leading Voices in The Church
Bishop T.D. Jakes presents a raw and transparent conversation on the Church and race with pastor Carl Lentz, pastor Ron Carpenter, Christine Caine, pastor Judah Smith, and Dr. Caroline Leaf.
Bishop T.D. Jakes has more resources to help you during this time. For those of you seeking justice for George Floyd, please text Floyd to 55156. There you can find additional resources from Bishop T.D. Jakes.
Never miss an inspiring leadership insight or the latest leadership news!
About the Author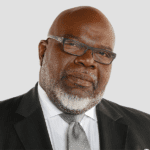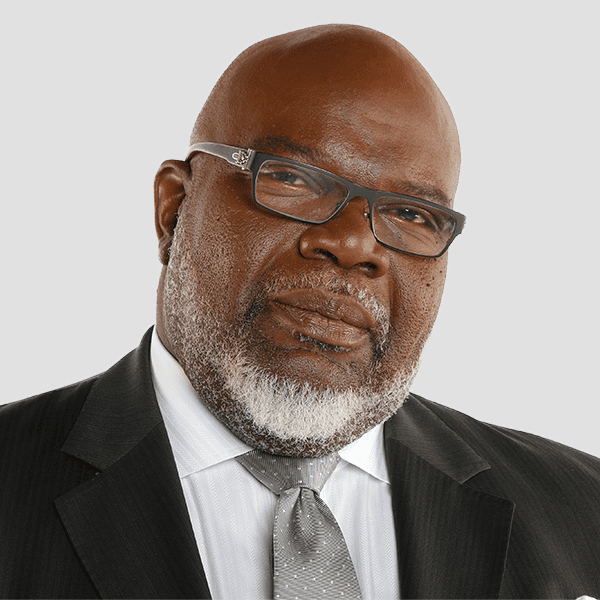 Founder and Senior Pastor
T.D. Jakes has a proclivity to disrupt the status quo, and is one of the most globally-recognized influencers in business, education, film and entertainment. With his earnest approach, Jakes has been able to reach millions of people from all socioeconomic backgrounds, races, nationalities, and creeds. Senior pastor of The Potter's House, a global humanitarian organization and 30,000-member church, Bishop Jakes' presence spans digital media, film, television, radio and books, including his most recent book, Crushing: God Turns Pressure into Power.
Years at GLS 2004, 2010, 2016, 2018, 2020