Dr. Krish Kandiah: VIP Leadership
Published August 13, 2019
The following are notes from Dr. Krish Kandiah's talk at #GLS19. Use them to help you apply the content you learned at the Summit.
Story of the six-year-old: Krish and his wife are foster parents. All he wanted to do was continue watching the Marie Kondo series on Netflix, and the six-year-old boy standing on his door wasn't sparking joy after his long, rough day at work.
The Principles of VIP leadership:
Vision
Inclusion
Proximity
1. Vision
Leadership is about having vision to see things differently than everyone else
When other people see problems, you see opportunity
When other people see chaos, you see a way through
The difference between a manager and a leader:
Managers like to keep things together in a neat, tidy and systematized way
Leaders are managers' worst nightmare
Leaders see disruptive change
The difference between a visionary and a visionary leader:
Visionaries see things differently
Visionary leaders help other people to see things differently and take people on the journey
Story of Robert: A foster child with delayed speech who is looking for a home. Adopting parents see a disruptive 5-year-old with problems. Krish's job is to help adoptive parents see a child who needs someone to take a chance on him and love him instead of writing off his future.
Jonathan Swift quote: "Vision is the art of seeing what is invisible to others."
The film industry, authors, poets, etc. see children differently
Limitations and vulnerable children are not seen as an issue or potential danger but as worthwhile and able to change the world
Examples: Harry Potter, Batman, Star Wars, Tarzan
The entertainment and literary world see difficult starts as treasure, not trouble
Leaders are called to see things differently
To see the potential in people when others see problems
To see hope when others only see chaos
To see opportunities when others only see obstacles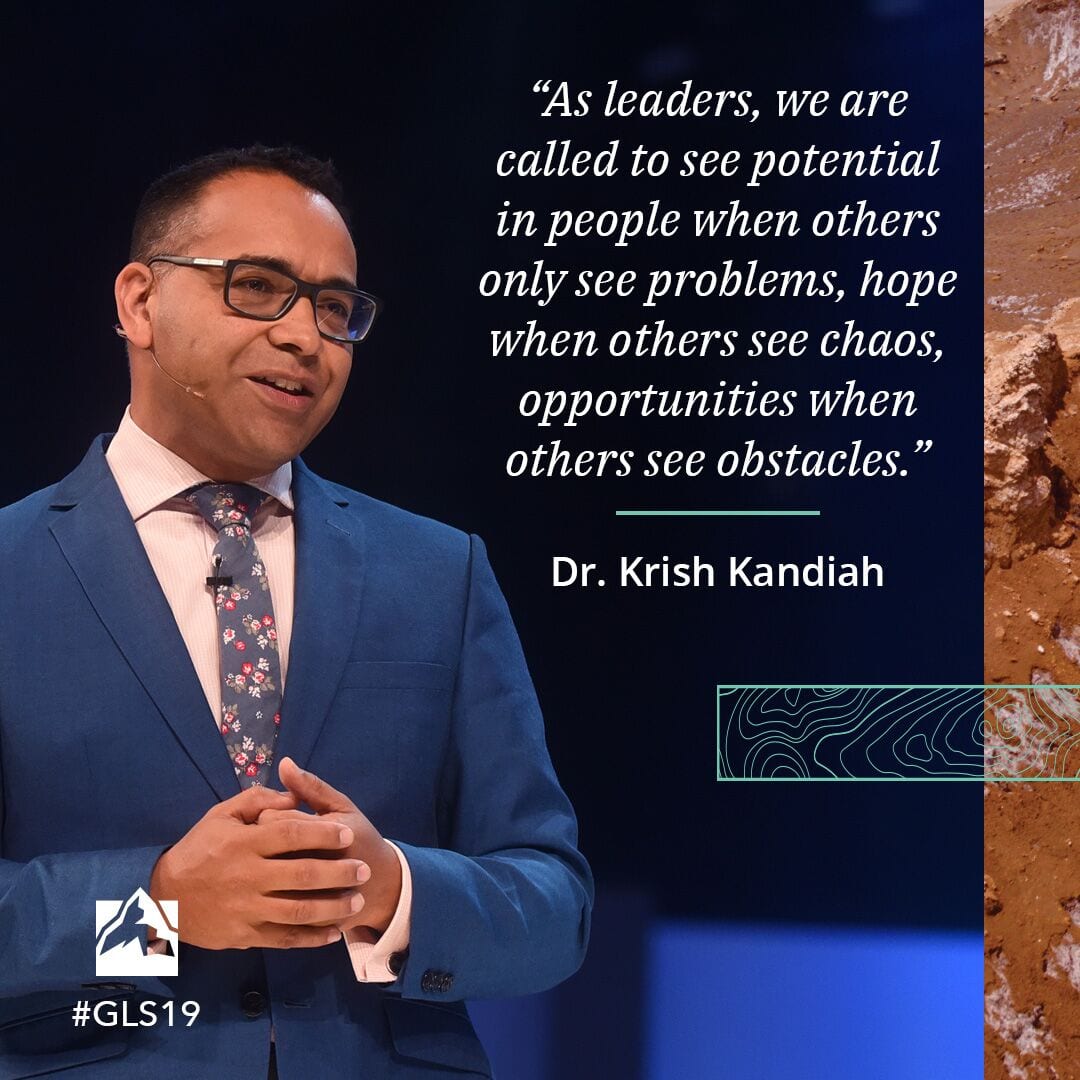 Who on your team is a diamond in the rough who needs guidance?
2. Inclusion
We are more than the worst thing than we've ever done or the worst thing that's ever been done to us.
Every human being has intrinsic value and is needed in our life
Leadership is not exclusion
Jesus did not come to be served but came to serve
The opposite of prejudice is hospitality.
Prejudice shuts people out
Hospitality opens doors and welcomes people in
What would it look like if our homes and leadership teams were more hospitable?
Focus on kindness and love and watch the profit follow
It will be returned by loyalty and bravery
How is your company? How is your team doing on redemptive inclusion? Do they have the same social and economic background as you?
Story of the kitchen: In Krish's house, the kitchen table is the most prized possession because it is where children from all backgrounds and locations gather and rewrite their story and form relationships.
3. Proximity
Do not be a bang the table leader, be a set the table leader
Invite people onto the teams, into our homes and set the tone for the organization
What kind of company, church, organization, etc. do you want to lead? Set the agenda and show people what grace and hospitality really look like.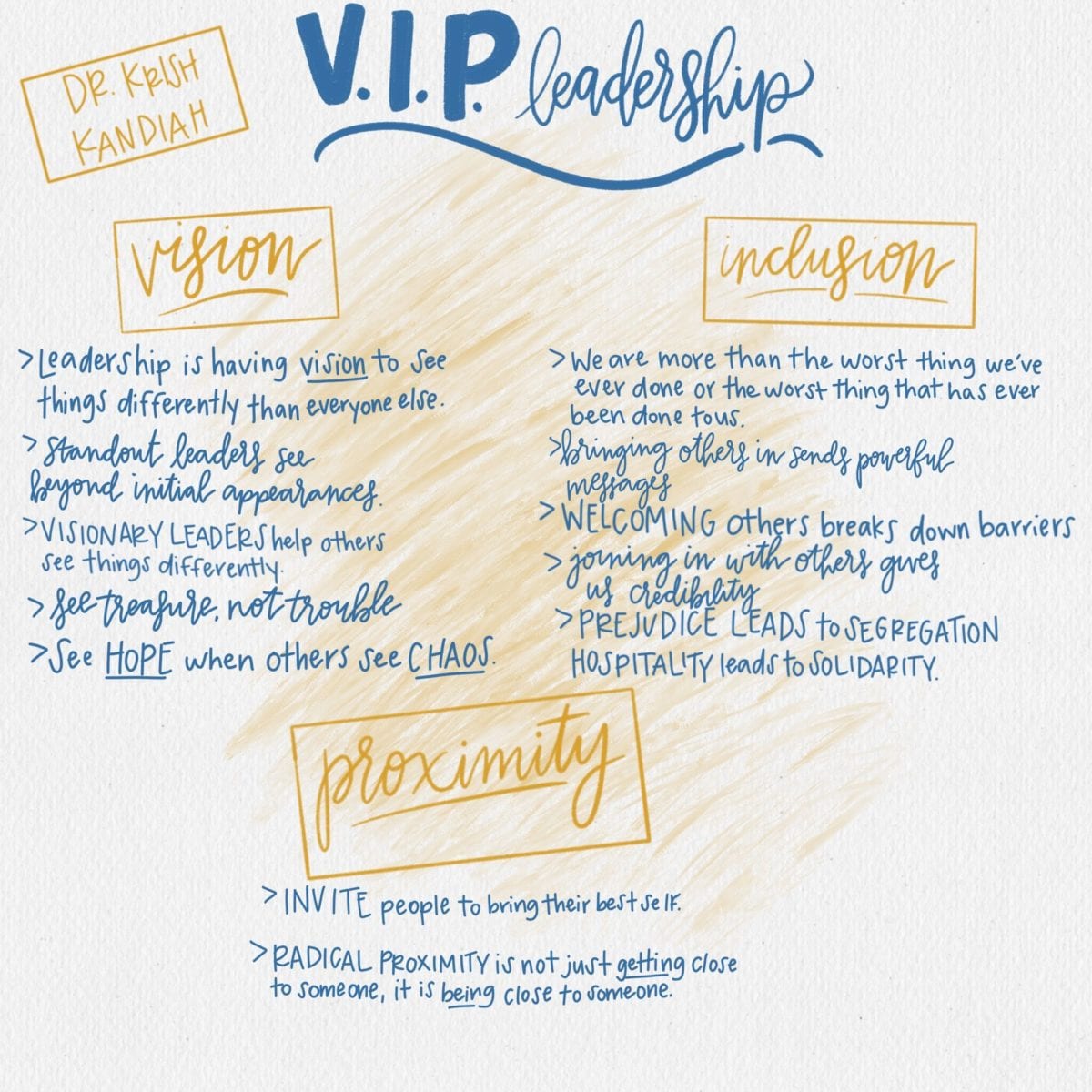 Story of the six-year-old: Now, Krish stands on the other side of the door with the same little boy from his doorstep. This time he's bringing the boy to his new home and is sad to let the boy go. This child taught Krish the importance of seeing people for who they truly are, not what others label them as and seeing people for who they can be.
The power of radical inclusion shows what it means to get proximate with someone that needs you and see how they can, in turn, bless you.
Foster a new approach to leadership.

Never miss an inspiring leadership insight or the latest leadership news!
About the Author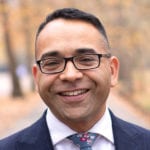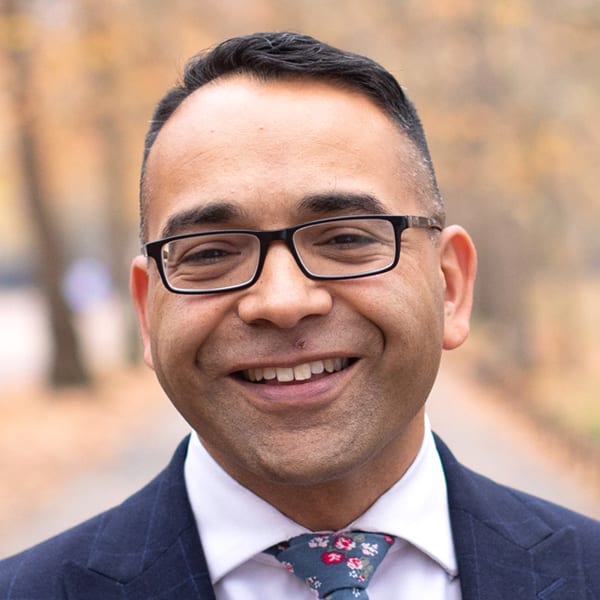 Founding Director
An advocate for fostering and adoption, Dr. Kandiah is the founding director of Home for Good, a charity seeking to find permanent loving homes for children in the UK foster care system. He is the author of 13 books including his latest, Faitheism: Why Christians and Atheists have more in common than you think. He is a regular broadcaster on the BBC and a contributor to the Guardian and Times of London. An international speaker and consultant, he offers both creativity and academic reflection to bring strategic change, culture shift and innovation. Dr. Kandiah and his wife have 7 children through birth, adoption and fostering. He is available for corporate resilience and leadership seminars via Zoom--find out more about Dr. Kandiah at http://www.krishk.com.
Years at GLS 2019