Free Resources from Vanessa Van Edwards on Science of People
Published October 22, 2020
Did you know likeability is a skill you can learn?
Do you want to know the secret to being the most likeable person in the room?
Right now, my team is offering the Global Leadership Network exclusive free access to several of our amazing resources!
I will teach you the skills I've taught 500k+ students to become more charismatic and successful.
Take my Official Charisma Quiz to discover where you rank on the charisma scale.
Take my Test Your Body Language Skills to see how good you are at reading facial expressions.
Explore Science of Personality and the 5 research-based traits that make up your personality.
Sign up for my Free Audio Training, Be the Most Likable Person in the Room.
People skills are often the key to your leadership success. Advance your people skills and level up your life today!
Never miss an inspiring leadership insight or the latest leadership news!
About the Author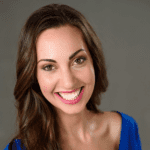 Lead Behavioral Investigator
Science of People
Vanessa Van Edwards is lead investigator at the Science of People— a human behavior research lab, whose goal is to use the latest scientific research and trends to help leaders master their people skills. Her innovative work has been featured on CNN, NPR, Fast Company and Entrepreneur Magazine and she regularly speaks to innovative companies including Google, Facebook, Comcast, Microsoft and Penguin Random-House. Van Edwards has developed a science-based framework for understanding different personalities to improve our EQ and help us communicate with colleagues, clients and customers and is the bestselling author of Captivate: The Science of Succeeding with People.
Years at GLS 2020