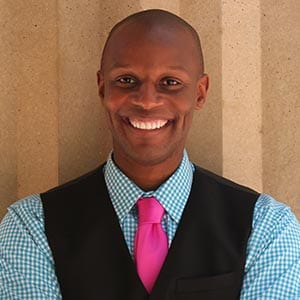 Founder & CEO
| Go Together Global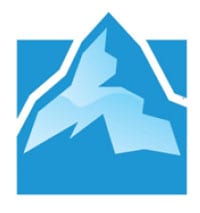 GLN Staff Writer
| Globalleadership.org/Summit
GLS21 Notes: Require Civility to Lead
Published August 5, 2021
Around the world, there is a growing sense that civility has been traded for a much lesser discourse. As leaders, more than ever it is our role to lead back to civility.
In his talk at The Global Leadership Summit, Shola Richards explored practical ways to lead yourself and others in this endeavor including eliminating what weakens us, the distinction between kind and nice, and being leaders that leave a wake of civility in our path.
Enjoy these official session notes to help you dive deeper into what you learned!
The Need for Civility
We are defined by how we treat each other.
There are two types of people in this world: those who make you feel good when they walk into the room and those that make you feel good when they walk out of the room. The difference is civility.
People follow you because they choose to or because they have to.
Incivility are the behaviors that make you lose faith in humanity.
Georgetown study – 25% take out frustrations on customers, 48% intentionally decreased their work effort, 78% commitment to organization declined
What we allow is what will continue.
I worked in a work environment that could only be called soul-destroying. I said I was done. I made the decision to take my own life. I didn't just think about suicide; I attempted it. I'm a suicide survivor.
We are defined by how we treat each other.
How to Lead Others with Civility
Brennan Manning – "In every encounter, you either give life or drain it. There is no neutral exchange."
There are a lot of leaders that are unaware of how their words and actions impact others.
You need to connect to your hire self when you come to work. You remember the person you said you were when you interviewed, that's the person.
Kindness is what we need from our leaders. Holding people accountable, standing up to bigotry and racism. Giving loving to someone who is suicidal.
I am a kindness-extremist. People call me "Brother Theresa."
Five Values for Leading Others
Value their Ideas (Work) – respect the wisdom of the people closest to the work. What tools can I give you to make sure you serve them better?
Value Their Roles – appreciate the importance of everyone's unique contribution. We all play a role. Is the shortstop more important than the left fielder?
Value Their Time – Consistently honor their most precious resource. Start and end your one-on-one meetings on time. Put your phone away and just focus on the person.
Value Their Skills – Demonstrate that you trust them and their ability to get the job done. The highest respect you can give someone is to trust them. You can love someone and not trust them.
Value Their Humanity – connect personally, recognize their effort and show them grace. All bad behavior is an unskilled expression of an unmet need.
We are defined by how we treat each other.
How to Lead Self with Civility
My dad gave me a lesson on leading self. He pulled me aside, "I need you to be the buffalo, not the cow. When a storm comes, the cow turns away from the storm and prolongs the suffering. But the buffalo turns to the storm and goes into the storm. His time in the storm is shorter and because he has done what is hard, he is made better. Lead yourself through the storm."
"The difference between where you are and where you could be is the amount of pain you are willing to endure." – Craig Groeschel
Leadership is really hard. Be aware of the words that weaken us. Don't self-sabotage. "I'm not good enough." "I don't matter." "I am unlovable."
You need a self-civility statement. Here's mine: "I belong in any room that I walk into."
Leading self with civility through actions. Maintaining healthy boundaries. Removing yourself from toxic relationship. Asking for help. Forgiving others. Reach out to a therapist.
You're born looking like your daddy. You die looking like your decisions.
Some people in your life need to be loved from a distance.
We are defined by how we treat others, and it starts with how we treat ourselves.
Commitment is doing what you said you were going to do long after the mood you said it in has left you.
How to Leave a Legacy of Civility
If your leaders did not have their authority over you, would you choose to follow them anyway?
Your legacy is not about titles and degrees. Your legacy is defined by how you treat others. That is civility.
When someone passes away, you don't sit around and talk about cars, degrees. What you're doing instead is remembering how they treated you.
"I've learned that people will forget what you said, people will forget what you did, but people will never forget how you made them feel." – Maya Angelou
Lead with civility. The world needs it more than ever. Your decision to do so will be your legacy.
Never miss an inspiring leadership insight or the latest leadership news!
About the Author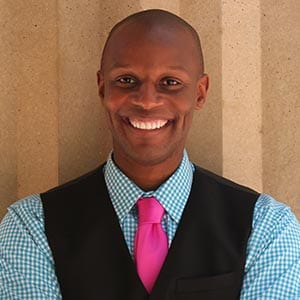 Shola Richards is a best-selling author and sought-after workplace civility expert whose work has been featured on the Today Show, CBS, Forbes, Black Enterprise and numerous additional publications around the world. Recognized as an authority on workplace happiness and engagement, Richards' articles and wildly popular "Positivity Solution" series have reached readers in over 160 countries. He is the Founder and CEO of Go Together Global, having shared his transformative message with leading healthcare organizations, top universities, Silicon Valley, the motion picture industry and on the TEDx stage; his greatest honor being the keynote speaker for the Department of Homeland Security three days before the 15th Anniversary of 9/11. A self-professed "kindness extremist", Richards equips and inspires leaders to put positivity, strong energy, massive bravery, tremendous dedication and relentless humanity in the workforce to create collaborative, safe and healthy work environments where people thrive. Richards is a best-selling author whose research is featured in his books, Making Work Work and Go Together.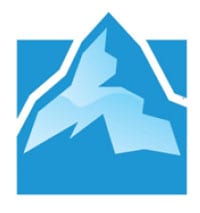 The Global Leadership Summit (GLS) is a two-day infusion of actionable leadership insights and inspiration broadcast to hundreds of host sites across the United States every August. In the following months, the GLS is translated, contextualized and hosted by local leadership committees at hundreds of locations across Africa, Asia, Latin America, Europe and the Middle East. This global event convenes a world-class faculty who share their distinct perspectives and expertise, inspiring and equipping people around the world with practical leadership skills that can be applied within their context, wherever they have influence, and used to empower positive transformation where it's needed most. Attracting an audience that represents various industries, including marketplace, non-profit, healthcare, education, government, ministry and corrections, the GLS has become a unique platform, unlike any other, bringing people together to not only empower better leadership within the organizations they represent, but in a growing number of cases around the world, this event also acts as a catalyst for organic local movements initiating systemic, city-wide change. What started as a single event back in 1990's, the GLS has grown to attract tens of thousands of people today.