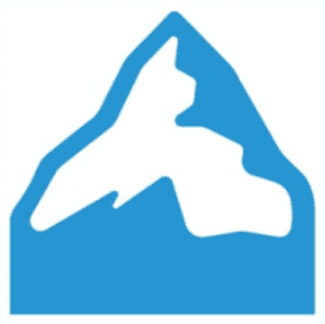 GLN Staff Writer
| globalleadership.org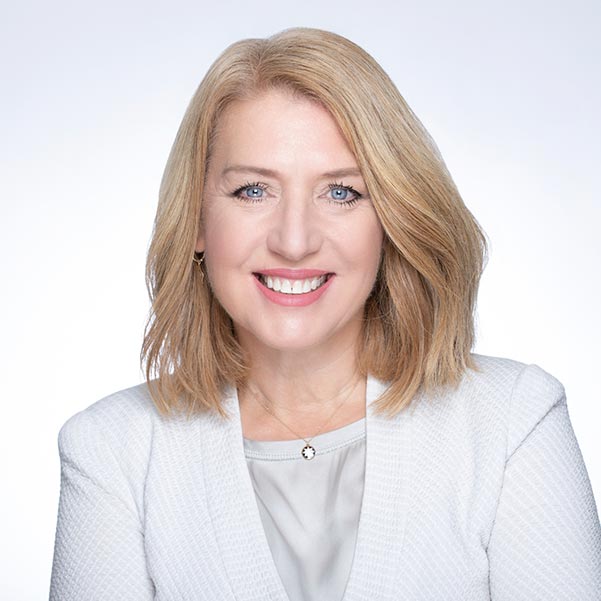 GLSnext Event Series Notes: Impact Players
Published November 4, 2021
In every organization there are Impact Players—those indispensable colleagues who can be counted on in critical situations and who consistently receive high-profile assignments and new opportunities. While their impact is obvious, it's not always clear what actually makes these professionals different from their peers. In her new book, Impact Players, Liz Wiseman studied 170 top contributors, identifying the mindsets that prevent otherwise smart, capable people from contributing to their full potential and the five practices that differentiate Impact Players.
In her talk at The GLSnext Event Series on November 4, 2021, Liz discussed the five practices that help leaders take the lead, play bigger and become an Impact Player. Below are the official event notes.
What happens on the sidelines at sporting events?
The coach has to decide who should play the game.
Who does he choose? The one paying attention, who understands the gravity of the moment.
Who are Impact Players?
Standup, standout contributors who bring value everywhere they go
They are players who help teams win and become stronger
They are the people managers turn to in the most critical situations
We crave impact.
Studying the best leaders and the worst leaders, I've learned this truth—people all around the world come into work desperately wanting to contribute fully and to the full measure of their capability. They come in wanting to make an impact. When they can't, it's frustrating. When they can, it's exhilarating.
Epidemic of Burnout
What if burnout is not a result of working too hard?
What if burnout is the result of too little impact?
How do we increase our impact without working harder?
Liz Wiseman interviewed 170 managers and asked them about two contributors.
1. Ordinary contributor—someone who is smart, capable, hard-working and doing well
They do their job well, follow direction, take ownership, focus on goals and carry their weight.
Why aren't ordinary contributors creating impact?
In ordinary times, these factors are stellar, but they fall short in times of uncertainty and ambiguity.
2. Impact Player—someone who is smart, capable, hard-working and making an impact
An Impact Player's contribution is 3.5x greater than the ordinary contributor's contribution.
How are impact players achieving so much more?
Impact Players handle chaos, ambiguity and uncertainty differently than ordinary contributors.
5 Everyday Challenges Impact Players Handle Differently
Messy Problems
Unclear Roles
Unforeseen Obstacles
Moving Targets
Unrelenting Demands
These challenges exist in every organization.
The way Impact Players handle these small moments determine why they get trusted with the big moments and why they get entrusted with the most important work.
Each of these situations presents a dilemma and a choice—doing something that is reasonable or doing something that is better and takes more courage.
Messy Problems
Work is more chaotic and interconnected—and problems rarely fall nicely inside an org chart.
What do you do when you encounter problems that aren't necessarily your job, but are somehow everyone's job?
Do you stay in your lane and do your job?
Or, do you venture out into no man's land and do the job that needs to be done?
Ordinary contributors tend to do their job.
They can get so focused on doing their job, they aren't aware of what's happening around them.
They miss important stuff.
Impact Players don't just do their job, they expand their reach.
When messy problems come along, they expand their reach.
They don't just do their job; they do the job that needs to be done.
They are quick to chase down opportunities.
They extend their reach to do what is most critical.
They look for their next move.
Unclear Roles
Unclear problems are fairly easy to fix, but what about the ambient, low-grade problems, the problems that people don't step up and fix.
Ambient problems are like the leaky faucet of the work world; we get used to them but they end up costing organizations because they are full of waste.
When you encounter ambient problems, they usually lack leadership.
Do you wait to be directed to fix a problem, or do you step up and lead?
Ordinary contributors tend to wait for direction, but because they don't step up, they are left following other leaders. They can often get stuck.
Impact Players aren't necessarily the boss of the problem, but they step up to be the boss of the solution.
When the right owners step up, the Impact Player can then step back.
Impact Players take their turn; they work like a flock of geese in a V formation.

That lead bird doesn't stay in the lead forever; when they're tired, they fall back, and another bird moves forward.
The fluid form of this V formation allows for a flock of geese to fly 71% faster and further than solo flight.
Unforeseen Obstacles
There are a lot of initiatives that start strong, but when something drops out of the sky and falls into your path, momentum stalls.
What do you do when you're in the messy middle, and the finish line feels far away?
Do you escalate the problem to those who can solve it?
Or do you maintain ownership and finish the job?
Ordinary contributors take ownership, but when things that are out of their control fall into their lap, they tend to escalate it up.
Impact Players have a completion gene.
They get the job done—the full job.
They don't complete the job by exhausting themselves, they do it by getting reinforcements and working together. This model looks like a team of sled dogs:

These dogs are built for endurance and finishing.
These dogs can finish a multi-day race with the same vital signs they started with

Impact Players plan for problems.

The teams that finish an endurance challenge are the teams that have planned for it.
While ordinary contributors escalate problems, Impact Players are planning for them.
Impact Players don't just finish strong, they finish stronger.
Moving Targets
Wicked problems are problems that are changing faster than we can solve them. Just when you figure out the game, the game changes.
We are continually presented with invitations—invitations to change, including:
Market feedback that suggests we change and do something different
Feedback from a boss, colleague or a client that suggests we do something different
When we receive this correction, what do we do? Do we become defensive and stick with what we know, or do we adapt quickly and adjust?
Ordinary contributors tend to be focused, but when the organization changes:
They tend to stay course and stick with what they know.
They see this as stoic and heroic.
Impact Players respond differently to organizational change:
They are adapting.
They are changing themselves to fit into a new environment.
They are like a chameleon.
They don't change when people ask them to, they are constantly asking and looking for ways they can be adaptive.
While some people try to manage and minimize change, the Impact Players look for guidance and look for corrections that will help them adapt.
Unrelenting Demands
Workloads are increasing and they feel heavy. We feel the pressure and weight. But there is the regular workload, and then there is the workload that makes our regular workload heavy—politics, people issues, drama, balancing work life and home, etc.
When workload feels heavy on your team, what do you do? Do you get weighed down, or do you make work lighter for others?
Ordinary contributors feel that weight, and they seek relief, but they add to the burden of their taxed colleagues.
Impact Players feel that weight too, but they make work light for others.
They provide a sense of lift.
They don't take others work, but they are easy to work with.
They bring levity and fun.
They bring a sense of humanity that helps people carry their heavy burdens.
They make work light, while others add to the burden.
Impact Players are Different—Here's Why it Matters
The approach of an Impact Player is not marginally different, it is radically different. It is rooted in how these professionals handle situations that are out of their control.
While other people are checking out or freaking out, Impact Players are diving into the chaos head on.
Professionals are dealing with waves of ambiguity, but what is different is that Impact Players are finding opportunity.

Some people might see a bee and run.
The impact Player sees the same bee and sees an opportunity to make honey.

Impact players are working with opportunity goggles while others see the world through a threat lens.
When you encounter problems, what do you do, what do you see, what will you help people around you see?
There are people working hard, but not having an impact:
They might be working so hard they are missing the point.
They might be playing by the rules when the game is changing.
They might be thinking about what is the worst that could happen, when they should be asking, what is the best that can happen?
Ordinary contributors might be so preoccupied by what matters to them, that they are pushing their agenda rather than serving a higher agenda.
If you want to get on the path of impact, do this one simple exercise: figure out what is important to the people you serve and make that important to you.
The most influential people look beyond themselves.
They don't just do their job they do the job that needs to be done.
They have the courage to take the lead, but they have the humility to follow.
They are a joy to work with.
They are the people we turn to in the moments that matter.
They spend a lot less time thinking about their position in the organization, and a lot more time thinking about the impact they can have on the world.
What do you want from work—to be a position holder or an Impact Player?
Join us on February 24, 2022, for The Global Leadership Summit: Special Edition to continue your leadership journey. Get your tickets at GlobalLeadership.org/Special Edition.
Never miss an inspiring leadership insight or the latest leadership news!
About the Author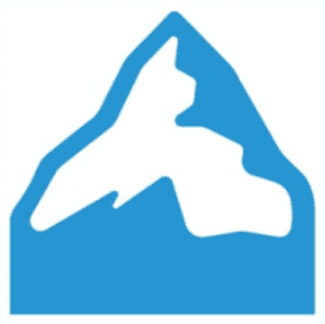 The Global Leadership Network is a community committed to learning from each other and using our influence to accomplish God's purposes on earth. No matter where your influence is, when you commit to grow your leadership, everyone around you wins—businesses work for good, communities are transformed and churches thrive! Both global and diverse, our network includes partners in 1,400+ cities and 135+ countries. We are committed to deliver fresh, actionable and inspiring leadership content both at The Global Leadership Summit, and year-round through our digital platforms.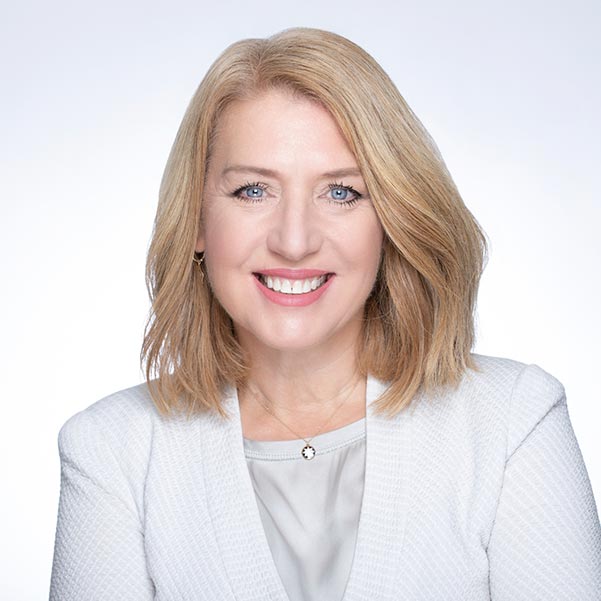 Liz Wiseman is a researcher and executive advisor who teaches leadership to executives around the world. She is the CEO of the Wiseman Group, a leadership research and development firm headquartered in Silicon Valley, California. Some of her recent clients include Apple, AT&T, Disney, Facebook, Google, Microsoft, Nike, Salesforce, Tesla and Twitter. Thinkers50 ranked Wiseman as the top leadership thinker in the world in 2019. She has conducted significant research in the field of leadership and collective intelligence and writes for Harvard Business Review, Fortune and a variety of other business and leadership journals. She is a frequent guest lecturer at BYU and Stanford University and is a former executive at Oracle Corporation, where she worked as the Vice President of Oracle University and as the global leader for Human Resource Development. Her wealth of expertise is found in her best-selling books, including an October 2021 release, Impact Players: How to Take the Lead, Play Bigger and Multiply Your Impact which investigates the most valuable players of the workplaces and explains what makes them so extraordinary.