Leading in a Multicultural World with Sam Collier
Published June 29, 2020
What is our call today in the midst of all the unrest and violence? To do justice, to love mercy and walk humbly with God (Micah 6:8). It is to respond by doing what we can to make things right. It is to name what is wrong and unjust and not be content to let it continue to fester, multiply or even exist.
All around the world, multiculturalism is on the rise. Younger generations value diversity more than previous generations. Businesses and churches need to adapt and grow through the change.
In our current environment, we want to be very intentional about doing everything we can to learn and grow in the area of racial justice and diversity, recognizing the voices who bring years of experience and expertise to these topics.
Sam Collier is one of those voices.
Sam was on the staff of a black majority church when he felt called to join the staff of a white majority church. In this talk, Sam shares the lessons he learned and the practical rules of engagement for how to authentically increase diversity in your organization.
May his wisdom challenge and edify your leadership in this season, and beyond.
Never miss an inspiring leadership insight or the latest leadership news!
About the Author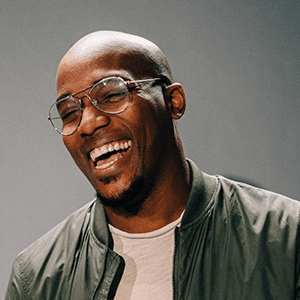 Speaker and Host; Director of City Strategy
Speaker and Host; The reThink Group
Sam Collier is a broadcaster, producer, podcaster and thought leader who firmly believes "When your story connects to God's story, it leads to a greater story." A nationally-syndicated radio host across 45 cities in the U.S., Sam also has two radio podcasts that bear his name, reaching 1 million listeners around the world. He is a a top-20 Gospel Billboard producer, having produced and written for several Christian artists. Sam co-founded the faith-based consulting firm, The Resource Group Global and also founded No Losing, Inc., a nonprofit empowering young people to achieve their goals in life with a winning mindset. His recent book is Find Your Voice: Capturing the Power of Influence to Live a Great Story.