On Anti-Racism and Racial Equity: 3 Questions for Leaders
Published July 31, 2020
One afternoon years ago on a shopping trip downtown, I walked past two men seated on a bench. One said,"Hey N_____ !" cleared his throat and spat at me, his phlegm narrowly missing my body. He then turned to his friend and they burst out laughing.
Time stood still as I took in what happened. I saw their faces and sneers. Shaken and stung, I had no words. I walked away, keeping my head up and looking straight ahead, knowing that I'd replay this encounter in my mind over and over again in the days to come. And I knew that eventually the pain they'd inflicted would become a dull distance ache. I'd been here before; I'd be here again.
Yet what struck me most that day was not their racist abuse.
It was that it happened in broad daylight surrounded by countless witnesses. People stood on the sidelines watching, saying nothing. It hurt to note that no one checked to see if I was OK. And that when I talked about it later, some people needed to be convinced that it happened at all.
2020 will be remembered for a global pandemic that fundamentally disrupted our entire way of life.
Our learning shapes our thinking.
But 2020 has also been marked by a reckoning with the realities of systemic racism, especially after the unjust death of George Floyd.
Protests demanding justice spanned the globe as demonstrations and unrest gave voice to the weight of racial disparities and injustice that have existed for generations. Organizations released public statements on racism. And many leaders began to explore how to come off the sidelines and address racial injustice at a level they'd not done before.
There was and is work to be done.
So how can leaders step off the sidelines and stay engaged with this work? Here are 3 questions to explore and revisit on a periodic basis:
1. Where do I need to grow personally?
Leaders shape and define cultures. Therefore, we need to be self-reflective on the skills, strengths and weaknesses we bring to our organizations. Its stretching and vulnerable—but we do it because we're committed to growth.
Do the hard work to diversify your perspective on leadership and race.
Examine your own bias at Project Implicit by Harvard University.
Diversify the people from whom you are learning. Our learning shapes our thinking. Not solely on anti-racism, but also on leadership, culture, theology, strategy, whatever expertise you need. Do all your teachers and mentors look like you?
Diversify your relationships. Our relationships help shape our worldview. Reflect on how many of your relationships (personal and professional) are with people of different ethnic and cultural backgrounds.
2. How can I lead my team and organization to grow in this area?
For meaningful growth in your organization your teams will need to come off the sidelines too. Two ideas to help your team:
Our relationships help shape our worldview.
Engage a Diversity and Inclusion Expert (D&I) / Anti-racism Educator to train your team. If your organization struggles with diversity, learning from a trained expert is important. Anti-racism activist Nova Reid puts it this way. "Black people are experts in their lived experience of racism. That does not automatically mean Black people are experts in Diversity and Inclusion (D&I) or Anti-Racism."
The work of D&I and Anti-Racism is exactly that: Work. There are trained, skilled experts who can come alongside your teams and consult in a way that equips and transforms your organization. This is worth a financial investment.
Listen to the lived experiences of the BIPOC (Black, Indigenous & People of Color), both on your staff and those who interact with your organization. But understand that if you want to hear the full extent of their experiences, you'll need to consider the best way for listening to take place.
When one of my teenage daughters came home from school and informed me of a teacher playing with her Afro hair without her consent, I asked how she responded. She shrugged her shoulders and replied, "Mom, how can I say anything? She has the power."
Create space where people can safely share their experiences without concerns for retribution. Facilitate their sharing in a way that acknowledges that it might be traumatic to do so. And be sure to honor their feedback and integrate it into your plan for progress as a company.
3. How will I lead through the journey?
The leadership journey towards anti-racism and racial equity is not quick or easy. You already know that statements and sentiments will not dismantle inequitable systems. This is hard, long, intentional work. So, consider how to lead through the length of the journey. Two considerations:
Be prepared for resistance and backlash. I've learned that people stay on the sidelines of racial injustice for two basic reasons.
Some do so willingly. They might not clear their throat on the black woman that walks past, they may not use racial slurs (aloud) but they'll malign her work and overlook her for every job opportunity. What will you do if it becomes apparent that this is the behavior of a valued member of your team and they see no reason for change? Are there consequences?
Create space where people can safely share their experiences without concerns for retribution.
Others stay on the sidelines feeling conflicted, afraid to get involved. They're not proud of this but they're concerned that they might suffer too. In fact, they've been warned that their engagement has implications for their career. They have a family to provide for. If that's you, how are you processing the consequences of your leadership?
Resist the temptation of crisis fatigue. Some people rush past the sidelines, too preoccupied to see. They've experienced huge upheaval in their professional and personal lives this year. They are wearied by loss and stress. Engaging with issues of systemic racism may feel guilt inducing and hard.
Wired magazine science journalist Matt Simon called it "crisis fatigue" noting that "a societal level, it can tempt people to collectively throw up our hands and give up on civic engagement" How will you continue to make sustainable, measurable steps forward?
Leaders—Don't settle for sympathy on the sidelines
Be engaged, engage your organization and stay engaged.
Keeping leading towards lasting change.
Our present and our future depends on it.
Never miss an inspiring leadership insight or the latest leadership news!
About the Author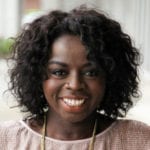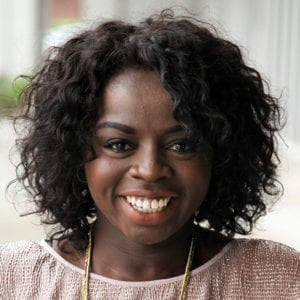 Author; Leadership Coach; Entrepreneur
Born to Nigerian parents and raised in London, England, Jo Saxton brings a multicultural and international perspective to leadership. She has served on staff teams in churches in the UK and the U.S. and is the founder of the Ezer Collective, an initiative that equips and invests in women leaders. Saxton co-hosts the podcast Lead Stories: Tales of Leadership and Life with Steph O'Brien and has authored three books, including The Dream of You.
Years at GLS 2019