Picking Safe People
Published July 18, 2016
Givers are safe people. They want the best for their co-workers, build into them and help them grow. Takers are unsafe people. They use and manipulate others in order to build their own success and ego. In this classic post from Dr. Henry Cloud, based on content from his book Safe People, he helps us identify the difference.
Have you ever wondered why some relationships seem to lead to growth and happiness and others to pain and injury? Have you ever had the experience of meeting someone, finding them attractive and charming, trusting them in some way, and then later were hurt very badly by them? Or, worse than that, have you done that more than once with the same kind of person?
It would be nice if we could all answer "no" to the above questions, for that would mean that we would have avoided a lot of pain in our lives. And it would also be nice if those realities did not even exist so that we did not have to think about them. But the truth is that relationships can have the power to save our lives, or the power to ruin them.
Everywhere you turn, you can find people who can give testimonies of how God brought someone or a community of people to them in a specific time of their life, and virtually turned their whole life around. In fact, that is God's plan, to use good people to deliver his grace to us and cause us to grow. (1 Peter 4:10; Eph. 4:16) God has ordained that we grow and are strengthened in our relationships with each other, as we find people who exercise the gifts that He has given them.
At the same time, you can find others who are in a lot of pain because the people they have trusted their hearts to have hurt them deeply in various ways. And the reality is that God has talked about that fact as well. He has warned us that there are people you are to avoid getting into deep relationships with for a variety of reasons. They can hurt you, they can corrupt your morals, and they can lead you away from Him.
David said that he would be very careful to choose who would "minister to" him, and that he would avoid the ones who were hurtful. (Ps. 101) Jesus told us to watch out for people who make "little ones stumble," and are like devouring "dogs." (Luke 17:1,2; Matt. 7:6) God is very into reality. He does not sugar coat anything, especially in an area as important as relationships.
*       *          *
EVALUATING CHARACTER
Many times Christians do not think of evaluating the character of those they choose to be in relationships with. They often think that to do so would be to be judgmental. (Lk. 6:37) Certainly, we are not to play God and judge someone's eternal state as the Judge of the Universe will. But we are commanded to judge in the sense of evaluating others in terms of our deciding to have close fellowship with them. (1 Cor. 5:9-13; 1 Cor. 15:33)
Instead of looking to the kinds of character traits that God deems important, we look to external things that do not have much to do with how someone ultimately performs in relationships. We look at externals, religious performance and how they appear, instead of what Jesus talked about as the deeper relational aspects of the law such as justice, mercy and faithfulness. (Matt. 23:23) Is someone honest and fair? Are they merciful? Can they be trusted? These are the issues Jesus told us to look at.
So, the first thing we have to get over is the feeling that God does not want us to look at these things. It is OK to evaluate people. (Gal. 6:1) He wants us to, to help each other as well as to protect ourselves from evil. (Prov. 22:3)
Traits of Safe People
In the book Safe People, John Townsend and I defined a person of safe character as someone who:
Draws me closer to God
Draws me closer to others
Helps me become the person God created me to be
As you think of people to date and become close friends with, or to put yourself under spiritual direction with, think about those issues. Does your relationship with them help you to grow spiritually and get closer to a loving God? Does it help you to become more loving and relational? And does it help you to grow as the person God wants you to be? These are good things to think about as they have to do with the two greatest commandments and becoming Christ-like.
Traits of Unsafe People
Learn what traits are helpful and hurtful in people. We discussed many in the book. The important thing is that you learn to recognize things like:
Perfectionism
Inability to connect
Control issues
Judgmental
Domineering traits
Defensiveness
Denial
Dishonesty
Other traits the Bible talks about that are destructive.
We all need to know what it is that we are looking to confront and to avoid. If you are going to give your heart to people and trust them, you have to know what you are looking for. Search the Scriptures and other biblically based materials that teach about relational patterns.
And remember that God wants you to be able to recognize character problems for two reasons. One is to be able to confront each other with the truth so we can see our faults in a community and overcome them. (Gal. 6:1; Matt. 18:15-18.) We are to be redemptive agents in each others' lives. The second one is for your own protection and growth, as we discussed above.
To read more of this article – and to learn how to identify the causes of our poor people decisions, read Dr. Cloud's original blog here on cloudtownsend.com. 
Never miss an inspiring leadership insight or the latest leadership news!
About the Author(s)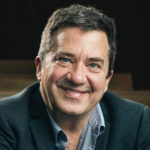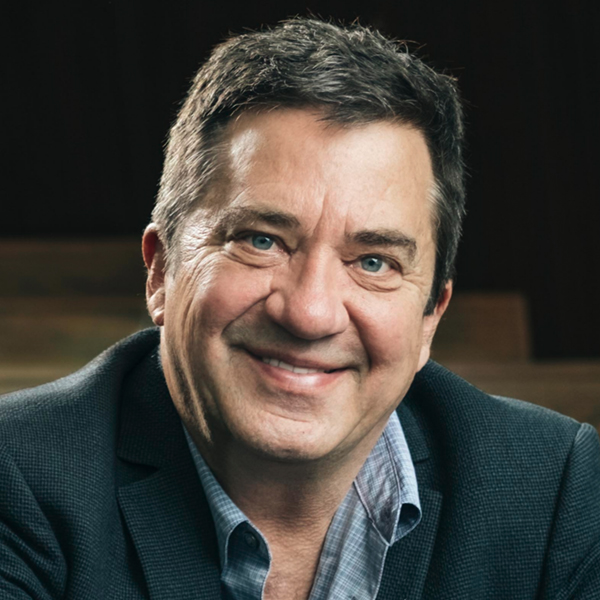 Clinical Psychologist & Acclaimed Leadership Expert
Leadership University
Dr. Henry Cloud is an acclaimed leadership expert, clinical psychologist and New York Times best-selling author. His 45 books have sold nearly 15 million copies worldwide. He has an extensive executive coaching background and experience as a leadership consultant, devoting the majority of his time working with CEOs, leadership teams and executives to improve performance, leadership skills and culture. Dr. Cloud founded and built a healthcare company starting in 1987, which operated inpatient, and outpatient treatment centers in forty markets in the Western U.S. There, he served as Clinical Director and principal for ten years. In the context of hands-on clinical experience, he developed and researched many of the treatment principles and methods that he communicates to audiences today. After selling the company, he devoted his time to consulting and coaching, spreading principles of hope and life-change through speaking, writing and media. Throughout the same years and until the present, he has devoted much of his career to leadership performance and development, blending the disciplines of leadership and human functioning to helping CEO's, teams, organizations and family entities. His book, Integrity, was dubbed by the New York Times as "the best book in the bunch." In 2011, Necessary Endings was called "the most important book you read all year." His book Boundaries For Leaders was named by CEO Reads in the top five leadership books of its year. His newest book, The Power of the Other, debuted at #5 on the Wall Street Journal bestseller list. Dr. Cloud's work has been featured and reviewed by the New York Times, Wall Street Journal, Boston Globe, Publisher's Weekly, Los Angeles Times, and many other publications. Success magazine named Dr. Cloud in the top 25 most influential leaders in personal growth and development, alongside Oprah, Brene Brown, Seth Godin and others.
Years at GLS 1996, 2005, 2011, 2013, 2016, 2021