Reduce the Noise of Your Critics with Refocus on Your Mission & Your Why
Published October 29, 2021
Everyone that has ever done anything great, built anything that lasts, matters or shifted culture for the positive in any way, always faces critics and naysayers.
It comes with the territory of being a leader. It comes with being the brave one that's willing to go after an idea. It comes with being someone who's willing to take a stand for something you believe in. Being willing to keep your faith bigger than your fear or do something that requires any amount of creativity and ideating of bravery, is always going to come with critics and naysayers.
In the past, someone would mail in a complaint letter, or write a review in the paper, but now there are no barriers to entry for critics. Now everyone can be a critic online in ten seconds. So, it is important to know why you're doing what you're doing and stay rooted. It's so important as leaders and as leaders of teams to be so clear on the mission and on why the mission matters.
The mission is so much louder than the noise of critics.
A friend of mine, Trent Shelton, a former NFL player, says, "Haters are just confused supporters." Haters spend their precious time writing a bad review or going on your social media and writing comments. And when they spend their time, that's love.
It's so important in leadership to coach your teams around that idea—haters are confused supporters.
"Haters are just confused supporters."
This is a new day for a lot of businesses. Negativity, hate and opposition are visible and online everywhere. This is a new reality, especially for people that have been in leadership roles for decades. It's new for them to navigate and navigate their teams around this reality.
Build your resilience at events like The Global Leadership Summit.
That's why it's so important to invest in things like The Global Leadership Summit and hear how different speakers have handled it. It's an opportunity to hear about the key lessons you can implement into your organization to keep your teams focused on mission. It helps keep them resilient around those negative voices that come with the territory of leadership.
Intentionally make your mission so clear and so loud that everything else against it is just noise.
Personally, I've gone through so many seasons while building a company of over 1,000 employees, leading teams and launching products. You're never going to make everyone happy, especially if you're doing something that's new, novel or different—especially if you're changing the game or innovating. You're going to experience opposition, haters, critics and naysayers.
Build that strong shield around you, not just in your faith but in clarity on the mission and the why. Intentionally make your mission so clear and so loud that everything else against it is just noise.
Ready to build your resilience to face your critics? Join us at The Global Leadership Summit: Special Edition half-day event on February 24, 2022, at GlobalLeadership.org/SpecialEdition.
Never miss an inspiring leadership insight or the latest leadership news!
About the Author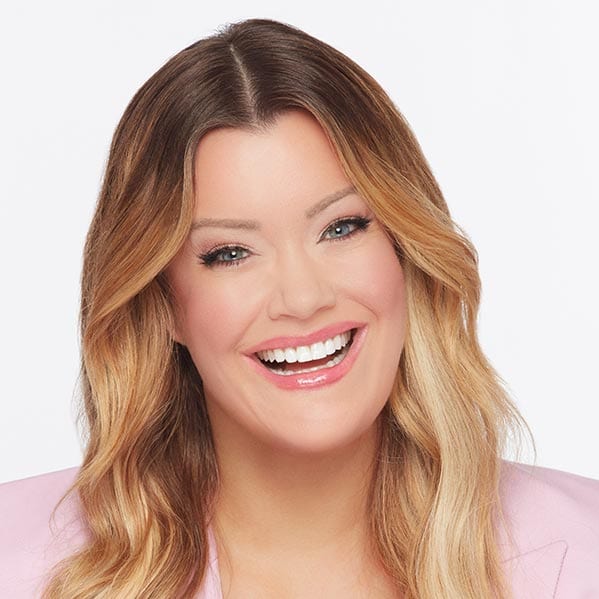 Founder
IT Cosmetics
Jamie Kern Lima started IT Cosmetics from her living room and grew the company into the largest luxury makeup brand in the U.S. When she later sold the company to L'Oréal in a billion-dollar deal, Jamie became the first female CEO of a brand in L'Oréal's 100+ year history. Her love for her customers matched with her remarkable authenticity and belief has led her to be recognized as one of Goldman Sachs' 100 Most Intriguing Entrepreneurs and Forbes Americas Richest Self-Made Women. She has also received the 2019 Columbia University Medal of Excellence as well as the EY Entrepreneurial Winning Women award, among several others. Featured on Good Morning America, Today, CBS This Morning, CNBC, Nightline and in The New York Times, Oprah Magazine and others, her work and passion to inspire and mentor entrepreneurs, build businesses and give back has become well known around the world. Prior to launching IT Cosmetics, she was an award-winning news anchor. She is also a member of Harvard Women's Leadership Forum as well as the CBS Board of Overseers. As an active philanthropist, she has donated over $40 million in product and funds to help women face the effects of cancer with confidence. Her #1 Wall Street Journal and New York Times best-selling book, Believe IT: How to Go from Underestimated to Unstoppable released in February 2021, and helps leaders overcome doubt and find courage to lead and live authentically.
Years at GLS 2021