GLS20 Session Notes: The Most Surprising Hindrance to Innovation
Published August 10, 2020
The following are notes from Lysa TerKeurst's talk at #GLS20. Use them to help you apply the content you learned at the Summit.
Never before has innovation been more critical for organizations than right now. So, what's holding us back? Is it creativity? Resources? The right new hire? The answer might surprise you. Leaders who learn this skill not only experience more success at work, but more importantly, they have more fulfilling personal and family relationships as well. In this session, Lysa TerKeurst helps us rethink a skill we must all master in order to innovate—forgiveness.
Innovation is no longer just a good idea. It's no longer just a needed skill for you and your employees. It is a matter of survival.
What is innovation?
Innovation is the mystery that someone on your team is dying to solve, if only you'll make them feel safe enough to do so.
When people feel safe, they are so much more likely to take a risk.
When people feel unsafe, they take all that brilliant, educated, pregnant with possibility risk, and they tuck it into a folder labeled maybe one day.
A leader who can have access to those absolutely mind blowing innovative ideas, if only they knew the power of one surprising word.
What is this word? Forgiveness.
CONNECTION | Articles:
Forbes Article: "Forgiveness As A Business Tool"

Transformational leaders are acutely aware of the cost of animosity.
Leaders realize the habit created by an unforgiving attitude and holding grudges.
Holding grudges is a form of arrested development. It holds people back.

Forbes article, "Forgiveness: The Secret To Innovation," says modern organizations cannot survive without people who yearn to take risk.

Knowing that your leader understands the shakiness of new ideas will forgive unsuccessful but earnest attempts at innovation. This means you're in an organization that can become risk confident, instead of risk averse.
The non-forgiving boss is always partially creating an environment that suppresses innovation
The boss who can accurately and wisely know when to forgive, avoids the problem of scaring off innovative employees.

Inc.com article: "Forgiveness: A Key Tool for Business Success"

Executive character is based on four moral principles: integrity, responsibility, compassion and forgiveness.
Research goes on to say that organizations that have CEOs with high character ratings and those four qualities had an average return on assets of 9.35 over a two year period, which was five times higher than companies with CEOs of low character leadership.

The real payoff of forgiveness is that you deserve to stop suffering because of what other people have done to you.
Your team deserves to know that instead of holding grudges, that you, their leader will hold space for grace.
Trade pain for perspective.
Exchange wounding for wisdom.
CONNECTION | Her Story:
Starting Proverbs 21 Ministries
2016: 3 of 5 kids were engaged and getting married
January 2016 she prayed God would prepare her heart
Discover her husband's unfaithfulness
Started seeing a Christian counselor
They had a one day intensive to work through forgiveness and what it looked like
Thought forgiveness was something to be worked on later in life after the person who hurt her was sorry or learned from the mistake
She was looking for evidence of the other person's suffering because of her pain
It never seems to be the perfect day for forgiveness
Forgiveness Is a Decision and a Process:
Forgiveness isn't giving permission to the other person to continue to hurt you.
Forgiveness isn't for the other person.
Forgiveness is the only way for you to sever the suffering.
Ask yourself, "Do I want to heal?"
Today's a great day to start working on forgiveness.
Forgiveness is a decision and it's not tied to another person.
How To Begin Forgiving:
1. Start With The Pain
Counselor handed her a stack of three by five cards.
Write out each way that you have been hurt, or wronged, or traumatize, or caused pain.
Name the ways and the situations that hurt and caused the feeling of wrong and pain.
When the pain is expressed, go card by card, by card, and say, I forgive the person for this.
It's okay if the feelings aren't caught up to the words in this moment and the forgiveness doesn't happen in this moment.
Often feelings will be the very last thing to sign on to forgiveness.
Understand whatever feelings will not yet allow for, the blood of Jesus will surely cover.
Take a piece of red felt and for each card this is said, place the red felt on top of. Go card by card doing this.
2. Recognize Jesus Has Already Done The Forgiving
Forgiveness is made possible by cooperation with what Jesus has already done.
Again say, "I forgive for this, and whatever my feelings will not yet allow for the blood of Jesus will surely cover."
Matthew 6:9
When God's forgiveness flows to us, and we refuse to let it then flow through us, that heavy weight of unforgiveness is the weight of anxiety, and fear and chaos.
Jesus knew part of our everyday prayer needs to be confession.
Letting God's forgiveness flow to us, and then forgiveness as we let it flow through us, and as we forgive those who have created debts with us.
Forgiveness is supposed to be as much a part of our everyday life as eating and sleeping and praying and believing.
CONNECTION | Proverbs 31 Ministries:
Approach forgiveness as a daily routine
Forgiveness creates safety for our teams.
Forgiveness creates peace and joy in our own hearts.
Leadership values
3. Create Values
CONNECTION | Family Values
Years before the unfaithfulness, Lysa and her husband created family value.
Getting off the blank page is worthy work.
No Idea is a dumb idea.
The minute you say that there are dumb ideas, people are afraid that they're going to be the one that throws out the ultimate dumb idea.
Instead of wording it that way we worded it getting off the blank pages worthy work.
Every idea is worth the work.
Communicating "you're safe to be innovative here."
We give grace because we desperately need it.
This is a safe place for imperfect progress.
CONNECTION | Coming Home:
Lysa's husband asked for forgiveness and came home 2.5 years later.
God strengthened the relationship and restored it.
Forgiveness paves the road for redemption no matter how our story goes.
Story of Melissa joining the team and launching the online Bible study surpassing 2500 people registered.
The best time to forgive is before we're ever offended. The next best time is right now.
4. Write A Leadership Declaration
Decide the ones who hurt you, no longer get to limit you, label you or lure you into becoming hard-hearted.
The sum total of your one incredible life—it must not be reduced to the limitations of living hurt.
Leadership means people love you until they don't, but if they betray you and leave you and take from you, don't willingly hand over your integrity as well.
Do not waste your energy on simmering resentments. Don't prove them right by now acting wrong.
Their exit may have just given you the very things needed to usher you and your team to your greatest idea.
Innovation requires necessity and resistance.
Forgive the one that hurt you and maybe even thank them and wish them well.
They did not stop you, they propelled you.
Declare, "I'm free to forgive so that I can live and discover and create and innovate."
You deserve to stop suffering because of what someone else has done.
Today, make the choice to forgive.
You and your decision to forgive is not tied to them and neither is your healing.
NEXT STEPS:
Take out a piece of paper or a card and write a few words or sentences about what happened.
Your pain matters.
Include whatever it is that you need to state because what happened mattered.
CONNECTION | Seeing Your Pain:
What happened matters.
It matters so much that if no one else in this world has ever dared to bear witness to your pain I will.
I believe it.
I believe you were hurt.
I believe what they did to you was wrong.
If no one else has ever said that they're sorry, I will.
I'm so sorry. I'm so sorry for what happened.
Be brave and courageous and set yourself free from all the hurt and pain.
NEXT STEPS:
Write on that piece of paper or cards, "I forgive this person for all this pain that they caused me, and whatever my feelings will not yet allow for the blood of Jesus will surely cover."
This is your marked moment. You have forgiven and no one can take it away from you.
Fold the card symbolizing we have now closed that chapter. There are so many new chapters waiting to be written. There's beauty inside of you and creativity, and the greatest innovation that you have ever known.
Never miss an inspiring leadership insight or the latest leadership news!
About the Author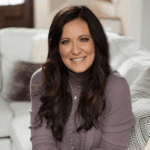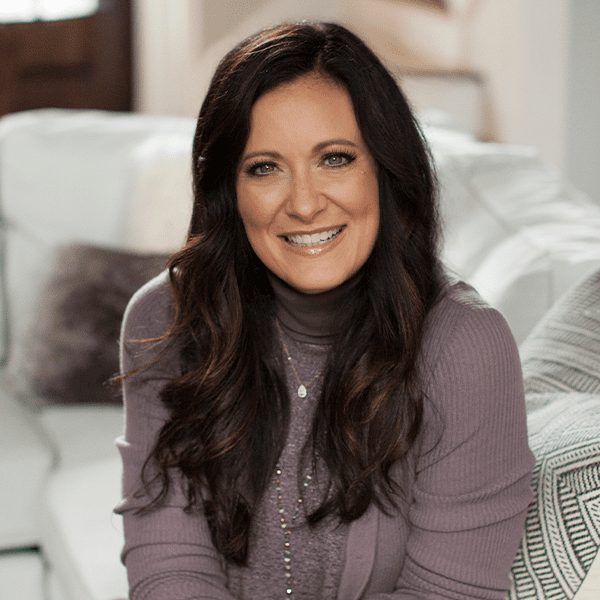 President; Best-Selling Author
Reaching millions of people through her writing and teaching, Lysa TerKeurst is the President of Proverbs 31 Ministries and founder of COMPEL Writer Training. Lysa has been published in many publications, featured on Fox News, Opra and The Today Show and has been awarded the Champions of Faith Author Award. The best-selling author of more than 20 books, her most recent release is, It's Not Supposed to Be This Way: Finding Unexpected Strength When Disappointments Leave You Shattered.