A Game Plan for Your Calling
Published February 16, 2021
One of the greatest NCAA men's basketball comebacks of all time happened in 2005. The University of Illinois defeated Arizona in overtime after being down 15 points with only four minutes to play. I recently watched the comeback of this historic game with my family. It was amazing. Illinois turned up the intensity in the final minutes and played with a level of urgency they hadn't displayed for most of the game.
It got me thinking. Why does this kind of comeback happen in sports all the time?
Teams tend to play with a sense of urgency and purpose in the final minutes in a way they didn't for the majority of the game. This also reminded me of life.
I've recently attended several funerals and there's nothing that shines a light on life like death. Death is a reminder of what matters most. It reminds us that life is short. It reminds us that our lives matter. How we live matters. It reminds us that life is more than the careers we choose. It's about the calling we pursue. An eternal calling awaits us all and transcends every aspect of our lives.
A calling isn't a job, it's not a title, it's the very reason you and I were created.
In John 18:37 Jesus said, "To this end I was born and for this cause came I into the world."
Jesus had a very clear sense of his calling. He understood it at an early age when his parents couldn't find him and, when they finally did, he said, "Didn't you know I must be about my father's business?" The clarity and urgency of Jesus' calling allowed his life to have an impact that ultimately changed the world forever.
What if we had that same kind of clarity and urgency as Jesus? What if we pursued our calling with the same level of urgency and intensity a team has in the final minutes of a game?
God's game plan, to help bring clarity to our calling, includes the following three phases:
PHASE 1 – A heart of COMPASSION
Our calling is always connected to how we love and serve others. It's about making a difference in the world around us. Compassion is a God-orchestrated catalyst that puts our focus on others.
When Jesus tells the story of the Good Samaritan, it is centered around the word compassion. When the Samaritan saw the man who was hurting and needing help, his heart was moved through compassion. His heart broke for what he saw. Sadly, we see the opposite in the first two individuals who callously walked past the man who was hurting and in need of help.
The priest, aka pastor, and the temple assistant, both decided to dismiss and walk around the man. Neither of them experienced a sense of compassion for the man who was hurting. The two religious leaders who knew the most about God, did the least. The despised Samaritan, who knew the least, did the most. Why? Because he was full of compassion.
A heart of compassion is the starting place to finding and fulfilling our calling. It positions us to see the needs of others. It positions us to take our focus off of ourselves.
The greatest differentiator between a career and a calling is seen in our focus. Oftentimes our careers heavily focus on our interests and what's best for ourselves. Our calling, however, focuses on what's best for others. Our calling is focused on using our God-ordained influence to impact the world around us.
A heart of compassion is the catalyst for your calling. It all starts in the heart. A heart of compassion comes when we see and experience brokenness in our world. When our heart breaks for injustice, inequality and for people who are hurting and broken, God uses that to move us to action. God uses the brokenness around us to break us. Compassion is a powerful catalyst for finding and fulfilling our calling.
What breaks your heart?
PHASE 2 – A deep seeded CONVICTION
Rosa Parks changed the landscape of the civil rights movement when she decided enough is enough. She decided to stay seated instead of giving up her seat to a white man. She understood this confrontation would cost her something. She understood her actions would lead to a negative consequence.
What she didn't know is how it would lead to an incredible change. No doubt, as an African American, she'd experienced the brutality, hurt and pain of injustice and inequality for generations. Her heart was broken for everyone who looked like her and shared similar experiences. For whatever reason, on December 1st 1955, she was deeply and fiercely convinced that she had to do something different.
Compassion breaks our heart and compels us to think and feel differently. Conviction, however, causes us to take a stand and do something different. Conviction causes us to act, change jobs, move to a new city or do something that produces results. Conviction causes us to start the NGO or business that we've been dreaming about for years. Conviction grows as we fuel our compassion by spending time in places where our heart breaks. It grows when we spend time researching, learning and praying for solutions.
Conviction happens when we actively pursue greater clarity in addressing the areas in which our heart breaks. Conviction does not happen by accident; it happens with intention. Seth Godin says, "The more you do something the more confidence you have."
To live with a sense of urgency we must have a strong sense of conviction. We must get to a place where the only option is to go all in.
How are you developing your conviction?
PHASE 3 – A plan of CONTRIBUTION
The truth is, we all have something to give. God gives us all different gifts, talents and resources. The story of the talents in Matthew 25 doesn't focus on how much we have but on what we do with what we have. When the master returned from his trip and talked with his three servants, he was furious with the servant who did nothing and hid his treasure. Perfection is one of the biggest barriers to progress. We aren't called to be perfect we are called to use what we have to make a difference in the lives of others.
Martin Luther King Jr. said, "The most important and persistent questions we can ask is, what am I doing for others?"
Ultimately without a plan, we find ourselves waiting until the 'perfect time.' We wait…until we make enough money, until our kids are old enough, until we have all our ducks in a row. The truth is, God never calls people who are fully ready. He prepares those he calls.
God has given us everything we need for the calling he has on our lives. We can't wait any longer. We need to put together a step-by-step plan in order to accomplish the calling that God has on our lives. It will surely cost us something, but the reward will always outweigh the price.
Like Rosa Parks, we never know the impact we can have when we finally decide to move forward. We move forward because of compassion, conviction and a commitment to make our contribution to the world!
What are the next 3-5 steps that you need to take?
Our world is hurting, and the needs are great. The time to live out your calling is now.
Take a step and move forward. Position yourself next to brokenness and allow God to fill your heart with compassion. Press in and allow your compassion to deepen into conviction. And finally, with a full heart, share your contribution! There's no better time. LET'S GO!
Never miss an inspiring leadership insight or the latest leadership news!
About the Author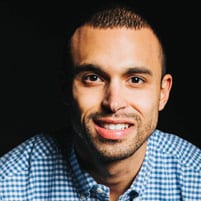 CEO
In addition to being CEO at Abide, Josh Dotzler also serves as a teaching pastor at Bridge Church. Through these roles, Josh and his family serve North Omaha and are committed to building a great community one neighborhood at a time. The son of Ron and Twany Dotzler, founders of Abide and Bridge Church, Josh never had the intention of taking over Abide. He was the starting point guard at Creighton University from 2005-2009 and graduated with a degree in Public Relations. But he now sees that his role as CEO has been a part of God's plan all along. His passion is to see the influence in every person lead to impact everywhere. Josh and his wife, Jennifer, have been married since 2007 and are the proud parents of four children—Joshua, Joseph, Julianna, and Jada.