A Surprising Way to Listen During Crisis
Published January 19, 2021
I promise you, right now, there are opportunities for success, impact, love, growth, etc. directly in front of you that are really there… 
…but you can't see them. Even though they're right in front of you…even in a crisis.
Just this week I was talking with a client who represents some of the best athletes in the world of sport. We did a little exercise that is designed to expose beliefs we don't realize we have. He dove in 110% to the exercise and when he emerged, he had found a way to shorten the timeline of one of his projects down by 85%.
Put another way: there was a way for him to get something that he originally thought would take 6 months and instead get it done in 30 days. The way was right in front of him. It would have been there every day for the next 6 months, just sitting there, waiting for him to discover it. And maybe (probably) there's a way to get that same project done even faster, sitting right in front of him, if he developed the right lens to see it.
But until the exercise he didn't see it. I didn't see it. And YOU'RE not seeing it– in whatever it is you're doing right now.
Why?
It's because we don't have the right "Listening."
In a previous article I talk about what our firm calls "Listenings," or paying attention to the beliefs that shape how you perceive things.  This kind of "listening" is one of the most important jobs for you as a leader.
In crisis, our "Listenings" (or beliefs that shape how we perceive things) go into overdrive. They get louder and they get more rigid. Our fear about the future, our cynicism about leadership and our reactivity tends to increase. Our "Listenings" in crisis are like our bodies in a car accident—they tense up. This is supposed to protect us but tensing up in a car accident actually causes more damage.
In a crisis, we become less aware of our "Listenings". But, it's the most important time to become MORE aware of our "Listenings" so that we can become more flexible and adapt our way through the crisis.
What we have learned from coaching more than 300 leaders through this crisis, is that you can lean in by "listening".
I want to invite you to play with the kind of "listening" questions I have written below:
How can I make this crisis the best thing that's ever happened to me? 
OR
How can I make [fill in the blank with whatever crisis is happening] the best thing that ever happened to [fill in the blank of whatever people or group of people you love]? 
OR
How can I make __________ the best thing that's ever happened to __________? 
Here are some examples.  How can I make COVID the best thing that's ever happened to my children's education? How can I make losing my job the best thing that's ever happened to my marriage? How can I make them quitting the best thing that's ever happened to our team?
It's important to note that I'm not saying that it will be or should be the best thing that ever happened to you. What I'm saying is that asking this question changes your "Listening". It changes the data your mind is scanning reality for. It will, I promise you, expose solutions and ideas and possibilities for your team, your company, your city, your family, yourself, that were sitting there right in front of you, but you simply didn't have the "Listening" to see it.
During the past several months of this horrific and contradictory disease, our clients have not only survived but thrived. Businesses were able to bring back employees sooner. Relationships got stronger amidst the creativity and the grief and loss. Leaders found new (and oftentimes better) ways of leading and communicating with their teams across the country. It was extraordinary to watch the innovation and hope even in the darkest situations.
It is said that in mandarin the word for "crisis" is composed of two symbols: danger and opportunity. This is not true (I googled it). But as Abraham Lincoln once said, "If you say it confidently you can get away with anything," (Abraham Lincoln never said this).
In crisis some people see danger and others see opportunity.  
Oftentimes both are there, and no matter what you see, you tend to be right. If you see opportunity, opportunity presents itself. If you see only danger, the danger often becomes greater. The challenge is whether you will see them in a way that either moves you forward or holds you back?
No matter what is happening in your life and leadership, I promise you that there are opportunities all around you.  
Develop the "Listening" to see it.
The world needs you.
Never miss an inspiring leadership insight or the latest leadership news!
About the Author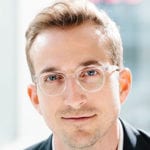 Coach, Speaker, Author and Founder
Novus Global
Jason Jaggard is an internationally sought-after coach, speaker and author. He is the CEO of Novus Global, an elite executive coaching firm helping leaders and companies take new ground in personal mastery, large scale organizational change, and high performance. He is the creator of Spark Groups, an award-winning 4-week online experience that has facilitated more than 100,000 risks worldwide to increase personal and organizational health. He has a Masters in Entrepreneurial Leadership from the Mosaic Leadership Centre and a Master of Theology from Golden Gate Seminary. He is the author of Spark: Transform Your World One Small Risk at a Time.