Corner #4: Real Connection
Published March 27, 2017
So, now we have been around the world…almost.
We have covered three corners: No Connection (Corner #1), Bad Connection (Corner #2) and Pseudo Connection (Corner #3). And we found all of them lacking for various reasons. Not a good place to end. Thankfully, we don't have to. There is one great option left: Corner #4: Real Connection
Corner #4 relationships provide the essence of thriving, both for ourselves personally and for our leadership performance. Both functions depend on relationships in order to gain what we need and also to sustain and grow. But, not just any kind of relationship will do. The ones that get us to the next level of growth have certain components to them.
Human thriving is based on three pillars.
The physical, which is your brain and body with all of its biology, neurochemistry, hormones and other physical faculties. It is impossible to be at your best if the physical is not strong. But, nutrition and conditioning can only take us so far.
The second leg of the triangle is your immaterial self: heart, mind, soul and spirit. It is the software that dictates all of your outcomes—passions, belief systems, emotion regulation, attitudes, character and coding for behavior and other aspects of performance. The immaterial self affects the physical self and vice versa. When you think positively, your body thrives, for example. When you are negative, you release stress hormones and performance and relationships suffer.
But (and here is the real value of Corner #4) both your body and your immaterial self is fueled, sustained and grown by the third pillar—the right kinds of relationships. Relationships affect both of the other pillars. Good connections grow your heart-mind-soul-spirit and also affect your physical well-being. Both research and experience prove that time and time again.
So, Corner #4 is the place where those good connections happen, but they must have essential ingredients.
Fuel: Good connections provide energy that drives your body and your mind to higher performance.
Freedom and Self-Control: Good relationships increase your sense of freedom by promoting autonomy, choice and personal power. This results in increased self-control, a trait essential to high performance and well-being.
Responsibility: When your relationships are ordered well, it enables you to own your choices and take responsibility for functioning, thereby increasing performance levels.
Metabolizing Failure: Good connections help you to accept failure, "defanging the beast" of not getting it right, and help you to become learners instead of being defeated.
Push Toward More: A corner #4 relationship is a relationship that helps you not get stuck where you are, but pushes you with the right kinds of challenges to grow and get better.
All of these qualities, when present, are reinforced by positive Corner #4 relationships and become internalized into the way you function. The outside becomes inside. And you grow.
The symptoms of Corner #4 relationships translate into human thriving.
Clinical Symptoms: You feel good and do not have a myriad of emotional symptoms, toxic stress, energy loss, fears, anxieties or addictions.
Relational Symptoms: You relate well with others, are capable of intimacy and of being a positive influence to others as you enjoy mutual connection.
Performance Symptoms: You are free to utilize your gifts and talents to reach goals, dreams and higher levels of performance. Corner #4 relationships provide the essence for all of this to happen as the triad of physical-immaterial-relational all work together to take you upward—something we call "growth."
Take the following steps to ensure your inner circle of relationships, both personally and professionally, are all in Corner #4:
Audit your Corner #4 assets. Who are the relationships you would put in that category—both personally and professionally?
Assess how each one of them helps you thrive. Match the list of ingredients above to names. For example, who provides fuel? Who helps you take ownership? Who metabolizes failure?
What ingredients are missing from your Corner #4 pantry? Do you need someone to bring one or more of the five ingredients to your growth path? Who will that be? Where will you find them?
Share the ingredients list with your Corner #4 people and thank them for what they bring to you. Tell them how they help you thrive and talk about how you can increase those ingredients in your relationships.
Remember this: Corner #4 is life. It is our connection with God and others that ultimately makes everything work. God wants you to thrive. He uses His body— other believers—to deliver the essentials you need to thrive.
Be diligent. 
Make sure you are living in Corner #4.
Blessings,
Henry
Never miss an inspiring leadership insight or the latest leadership news!
About the Author(s)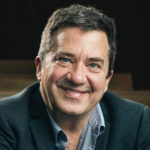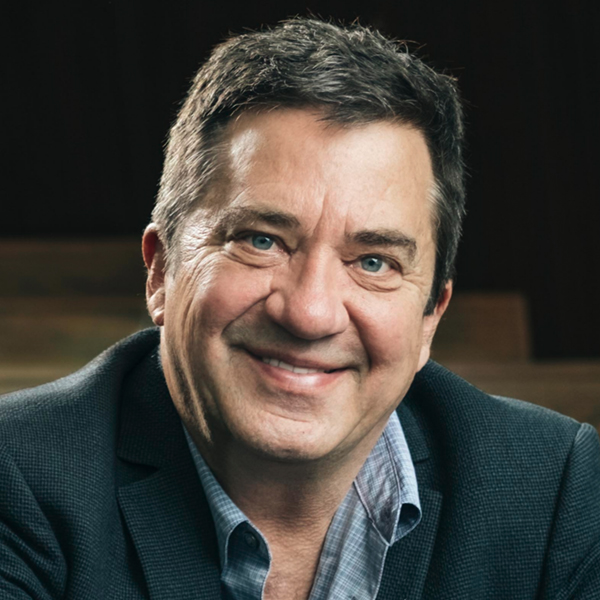 Clinical Psychologist & Acclaimed Leadership Expert
Leadership University
Dr. Henry Cloud is an acclaimed leadership expert, clinical psychologist and New York Times best-selling author. His 45 books have sold nearly 15 million copies worldwide. He has an extensive executive coaching background and experience as a leadership consultant, devoting the majority of his time working with CEOs, leadership teams and executives to improve performance, leadership skills and culture. Dr. Cloud founded and built a healthcare company starting in 1987, which operated inpatient, and outpatient treatment centers in forty markets in the Western U.S. There, he served as Clinical Director and principal for ten years. In the context of hands-on clinical experience, he developed and researched many of the treatment principles and methods that he communicates to audiences today. After selling the company, he devoted his time to consulting and coaching, spreading principles of hope and life-change through speaking, writing and media. Throughout the same years and until the present, he has devoted much of his career to leadership performance and development, blending the disciplines of leadership and human functioning to helping CEO's, teams, organizations and family entities. His book, Integrity, was dubbed by the New York Times as "the best book in the bunch." In 2011, Necessary Endings was called "the most important book you read all year." His book Boundaries For Leaders was named by CEO Reads in the top five leadership books of its year. His newest book, The Power of the Other, debuted at #5 on the Wall Street Journal bestseller list. Dr. Cloud's work has been featured and reviewed by the New York Times, Wall Street Journal, Boston Globe, Publisher's Weekly, Los Angeles Times, and many other publications. Success magazine named Dr. Cloud in the top 25 most influential leaders in personal growth and development, alongside Oprah, Brene Brown, Seth Godin and others.
Years at GLS 1996, 2005, 2011, 2013, 2016, 2021