Craig Groeschel: Heart Over Head
Published August 13, 2019
The following are notes from Craig Groeschel's closing talk at #GLS19. Use them to help you apply the content you learned at the Summit.
The power of emotions in leadership.
As a leader, to really move you, you have to connect with your heart not just your head
The best leaders don't let emotions interfere with business
Emotions are not only relevant but the catalyst to change and growth
The fastest way to change someone's mind is to connect with their heart
Information: Here's what I want people to know.
Action: Here's what I want people to do.
Knowledge alone rarely leads to action
Knowledge leads to conclusions
Emotions lead to actions
Don't change the message but the method in which we reach people
As leaders, how do we create the emotion that moves people to action?
1. Share Stories Purposefully
Stories stick, facts fade
People are processing what you say with one of two processors in their brain

Emotional Processor: Automatic and unconscious
Logical Processor: Control, conscious, functions slower and takes more focus

When you use a story, you connect the heart of emotions to the strength of logic igniting a powerful action
Simon Sinek quote: "People work for a what, but they'll give their lives for a why."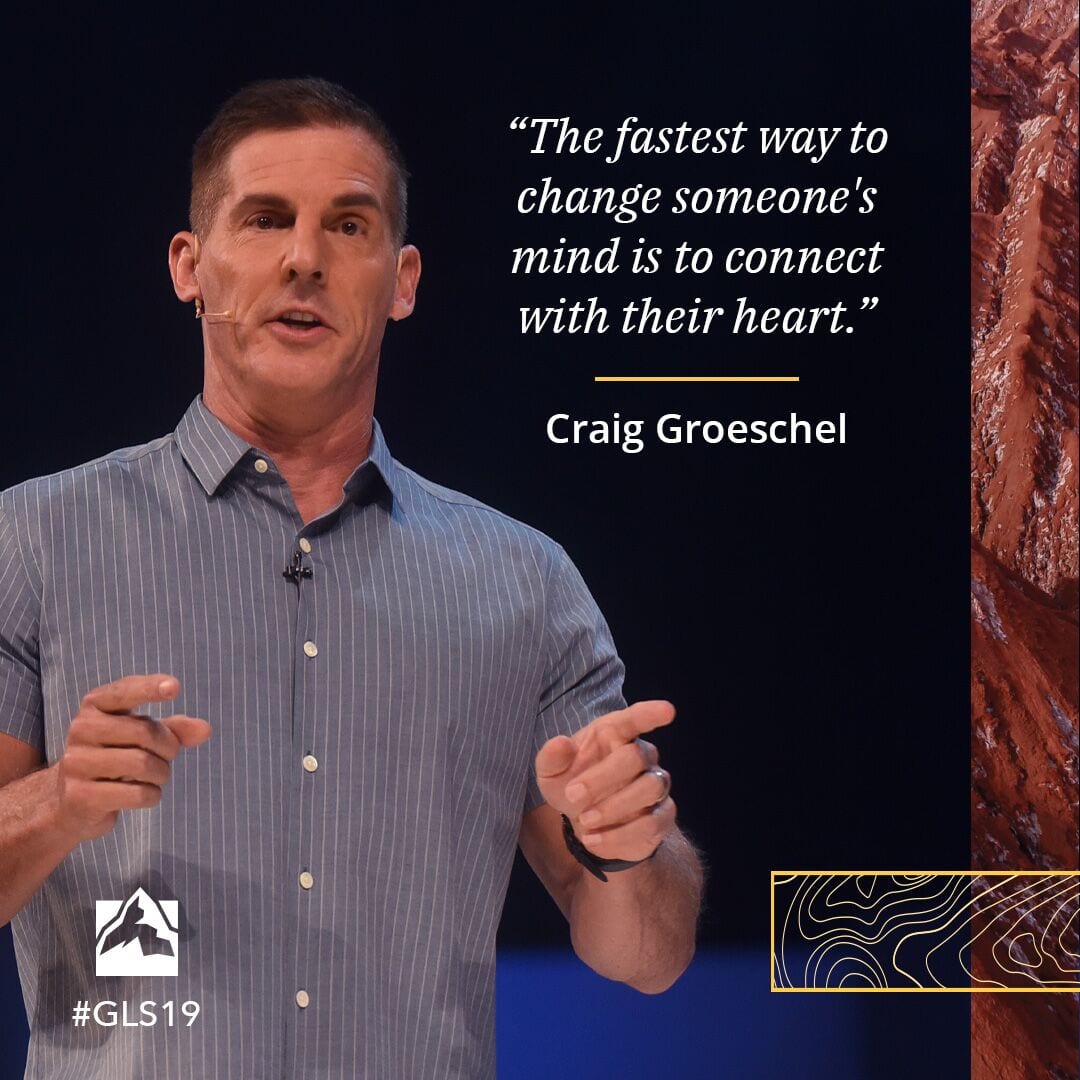 How do you do this?
Share stories purposefully.
2. Choose Words Deliberately
The words you choose determine the emotions people feel
Vision of values help drive culture that should be burned on our hearts not words on a wall
If your vision doesn't inspire you, if your values don't scare you or move you, they're too dull, small and safe
The power of words, create emotions around values
3. Show Vulnerability Thoughtfully
You can do it irresponsibly
We may impress people with our strength, but we connect through our weakness
The moment you slow down and open up, you're engaged on a whole new level
Your heart bonds and there's a real power and connection
Show people what's in your heart and what you value
Help people know who you are
Lead with vision
Lead with boldness
Lead with vulnerability
How do we do this? Instruction in Craig's podcast episode 51 and 53.
Don't feel pressured to know it all
People want to follow a leader who's than one who's always right
What had been stuck and stagnant came back to life
You're capable, you're called, you're gifted, you're a masterpiece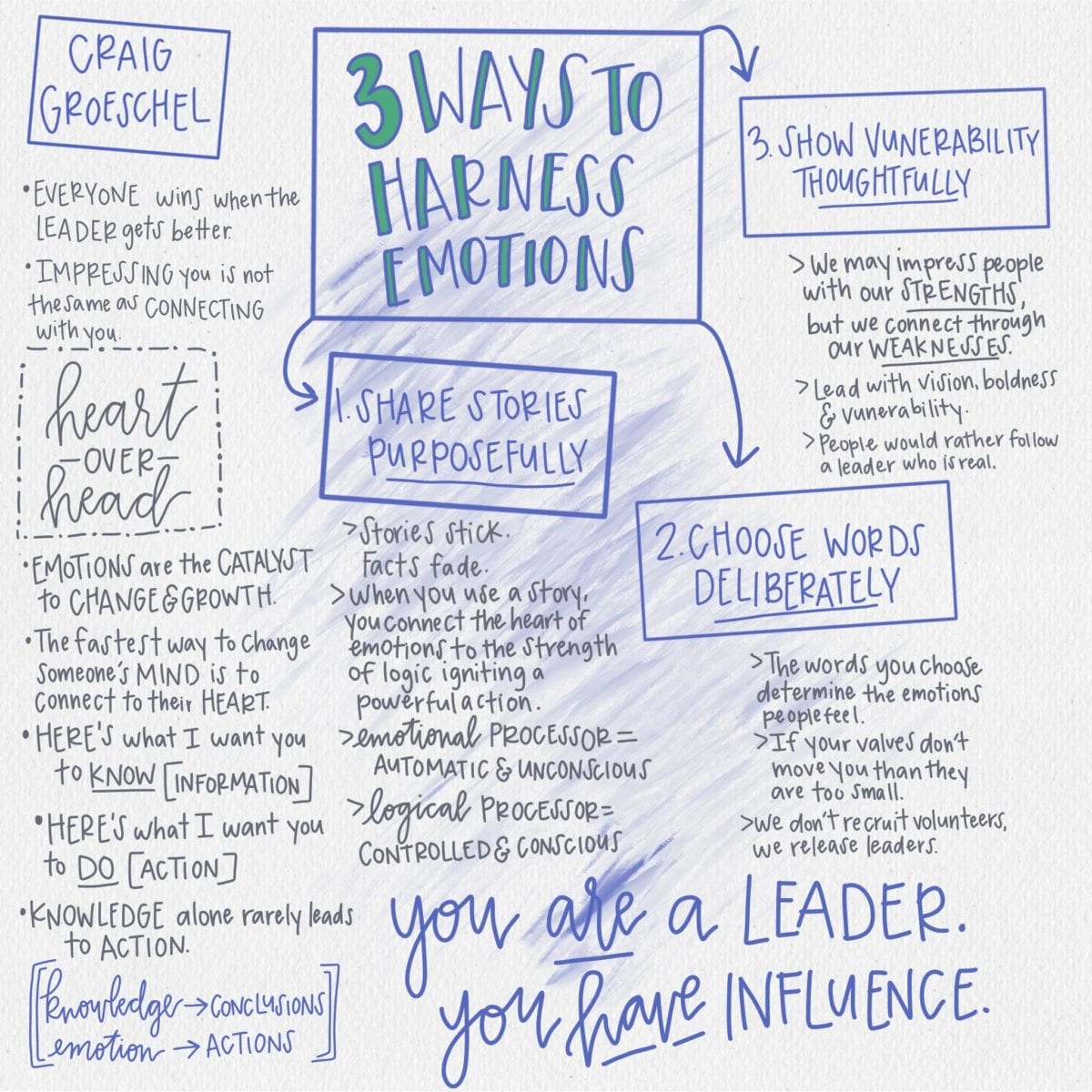 Do what leaders do: Step into your calling and embrace your mission.
Our world needs bold leaders
Lead with profound humility and cast a vision for a brighter future
Strive for excellence
Confront injustice and right wrongs
Everyone wins when the leader gets better
Create, inspire, innovate
Empower people to make a difference in the world.
You are a leader. You have influence.

Never miss an inspiring leadership insight or the latest leadership news!
About the Author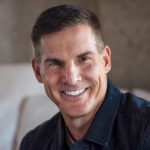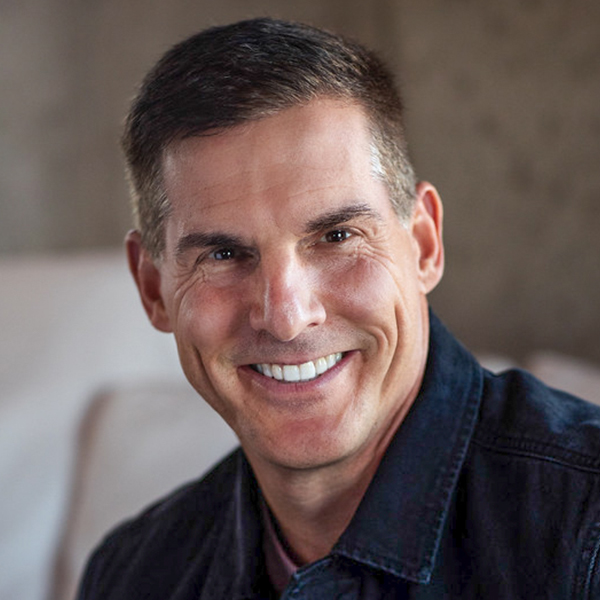 Founder & Senior Pastor
Globally recognized as a leader of leaders, Craig Groeschel is the founder and senior pastor of Life.Church, rated the #1 place to work in 2020 for small and mid-size companies by Glassdoor. Known for their missional approach to leveraging the latest technology, Life.Church is the innovative creator of the YouVersion Bible App.—downloaded in every country worldwide. In 2020, Life.Church provided free tools to thousands of churches who quickly transitioned to a virtual church experience in the wake of the global health pandemic. Traveling the world as a champion of The Global Leadership Summit, Groeschel advocates for building leaders in every sector of society. He is also the host of the top-ranked Craig Groeschel Leadership Podcast. A New York Times best-selling author, his latest book is Winning the War in Your Mind: Change Your Thinking, Change Your Life.
Years at GLS 2008, 2012, 2015, 2018, 2019, 2020, 2021