GLS18 Session Notes–Juliet Funt–The Upside of Simplicity
Published August 16, 2018
Story of The Electric Shower: While on vacation in Cuba, Juliet and her husband stayed with their friend Marcos who didn't have hot water. Marcos informed them that he installed hot water for them—an electric shower. Although skeptical about its safety, they used the shower. When Juliet returned home, she Googled "electric shower" and realized how dangerous it truly was. Why was it so easy for her to go along with the shower?
The casualness of the people around her made her comfortable with a situation that was dangerous.
In the workplace, when people are casual around you, you go along with all sorts of things: illogical workflow, unhealthy culture and unnecessary busywork.
Companies/employees are drowning in emails, meetings and phone calls and their smartphones, yet have no time to think because of the unnecessary work.
Casualness is killing us. I believe it's time to build a true culture of simplicity.
Behavioral Blind Spots in the Culture of Overload:
The WhiteSpace 50/50 rule: Anything bothering you at work is 50% your fault, until you've asked for what you want.
1. Conformity:
Systemic Inertia. Nobody changes until everybody changes so nobody changes.
Candid Camera Elevator Video: Whatever way the actors in the elevator faced, the subject ultimately ended up facing as well.
The WhiteSpace 50/50 rule: Anything bothering you at work is 50% your fault, until you've asked for what you want.
WhiteSpace Tip: Take a small safe contrary action. Solomon Ash, social conformity researcher, said even one person going against the majority can reduce social conformity by 80%.
2. Compulsiveness
The moment we have an idea, we feel the need to share it. This wastes colossal amounts of time and creates an amazing lack of focus.
WhiteSpace Tip: 2D versus 3D. There are 2D and 3D content–and 2D and 3D mediums.

2D content: simple, yes/no, fact-driven information
2D medium: texting, chatting, decks
3D content: emotional, complex, nuanced
3D medium: meetings, phone calls
The problem is when you mix the medium.

2D content in a 3D medium wastes time.
3D content in a 2D medium loses richness.
WhiteSpace Tip: The Yellow List. Keep a document for each person you work with.

Before you send an email or text ask, "Does this have to be sent right now?" If not, put it on the Yellow List.
Once the list has several items, schedule a quick meeting to cover them quickly.
3. Control
Leaders need to practice becoming "hands off."
Scissors Story. By not jumping in to help, she was able to lessen her need for control.
WhiteSpace Tip: Second-Tier Delegation. Leaders need to delegate beyond their trusted first-tier trusted circle.

By delegating to the 2nd tier, you will allow others to grow.
Legacy is a story about you that is yet to be written, but for which you hold the pen.
4. Bonus "C": Compliance
Setting boundaries and learning how and when to say "no."
WhiteSpace Tip: Refusal Strategies. 21 unique and wonderful ways to say "no" and become less fearful of setting boundaries. To access the tool, visit: http://www.whitespaceatwork.com/gls/
"Legacy is a story about you that is yet to be written, but for which you hold the pen."
*Disclaimer: GLS2018 Session Notes are only available in the United States*
Never miss an inspiring leadership insight or the latest leadership news!
About the Author(s)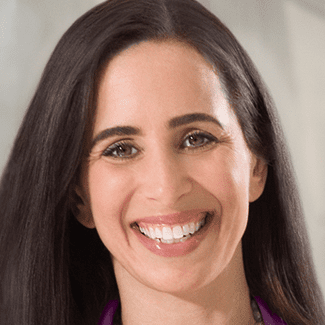 CEO
Juliet Funt is the CEO and founder of Juliet Funt Group, a training and consulting firm helping organizations, their leaders and employees reclaim their creativity, productivity and engagement. With thought-provoking insights and actionable tools, she has become a globally-recognized expert in helping leaders cope with the "age of overload" in which we all live and work. A warrior against reactive busyness and a force for change in organizations around the world, Funt teaches a streamlined method for personal process improvement that reduces complexity in the workplace. Teams that incorporate a WhiteSpace mindset and skill set increase creativity and engagement, reclaim lost capacity and execute at their finest. Her clients include a number of Fortune 100 companies and span a wide array of industries, from financial services to technology, manufacturing to the military. Funt's new book, A Minute to Think, released at the 2021 Summit.
Years at GLS 2017, 2018, 2021