It's Not Supposed to be This Way—Interview with Lysa TerKeurst
Published November 14, 2018
Lysa TerKeurst is president of Proverbs 31 Ministries, a ministry that works to reach women in the middle of their busy days by offering free devotions, a daily radio message and a variety of other spiritual training resources. In her new book, It's Not Supposed To Be This Way, Lysa shares how leaders can walk through pain and disappointment in a way that honors God.
WCA: Tell us about the disappointment that prompted you to write this book.
LYSA TERKEURST: I had been very happily married for over 20 years when I experienced an unexpected upheaval in what I always thought was my safest, most secure relationship. There were addictions and an affair that became part of the devastation that entered my marriage. I've had my heart broken a lot, but nothing like this. This has been the hardest message to write because it was the hardest to live.
WCA: Your "upside down" hit at a time of great personal and professional success. What immediate steps did you take when you realized your life was radically changing?
TERKEURST: The most important thing I did was to open up to a couple of friends and tell them what was going on. When my faith got shaky, I knew I could stand on the faith of these friends. They would speak truth to me and remind me of who I was, even though my identity felt like it had been completely upended. Yet they could say, "Lysa, this is a tragic part of your life, but it doesn't define your life." That was important.
Also, I knew these friends would pray more words over me than they spoke to me or would speak about me. They were completely safe because I knew they were going to the Lord on my behalf. I kept that circle tight because I was very committed to not inviting the weight of public opinion into my family's very private pain. I didn't let the public know what was going on for 18 months.
On this side of eternity, God is the only match for our desire for perfection.
WCA: You had a very clear vision of where you were in God's process during this time. You used the phrase: "between two gardens." Why that metaphor?
TERKEURST: As I was walking through this journey, I felt like I kept losing my spiritual orientation. I was wrestling with that question so many people wrestle with, "How could a good God let so much hurt happen?" We do serve a good God. But we serve a good God who allows hurt sometimes.
The Bible started in the perfection of the Garden of Eden. Everything was perfect. Relationships were perfect. Humans walked in the perfect presence of God. That's where the Bible starts. And the Bible ends in the restoration of the perfection of Eden. When I say "between two gardens," I mean that we live in a time between the first Garden of Eden and the last Garden of Eden when perfection is restored. God's great message to us is that nothing on this side of eternity will ever satisfy our desire for perfection.
We know that perfection exists because it is etched into the DNA of our soul. But we can't achieve it between the two gardens. We don't live there. It is a way of leading us home. On this side of eternity, God is the only match for our desire for perfection. Nothing else can ever satisfy us. That great desire for perfect connection can only come in our relationship with God.
Once we make peace with this reality, then we can make peace with our spiritual orientation. We are doing life between two gardens. In a practical sense sometimes, I'll be going through my day and something will hurt and I can just step back and say, "Of course this is happening. It's because I'm doing life between two gardens. It won't always be this way, but this is the way it is now. This isn't evidence that God is far away. In fact, it is a reminder that God is close and that I can be with him right now."
WCA: You say, "disappointment is a way of God leading us to his heart." How does that happen?
TERKEURST: The space between our experiences and our expectations is where disappointment grows. The enemy of our soul would love to rotate those disappointments and make us feel like God is withholding something from us. In reality, God allows us to experience disappointment so that we will always be reminded that lesser love will never satisfy us.
In Genesis 2, when God was giving Adam the rules of the garden, the first three words he said were, "You are free…" However, when the enemy speaks to Eve, he twists God's first three words and says, "You must not…" The enemy wants us to believe we serve a God of restriction when we really serve a God of freedom. Disappointment comes when we believe that lie because we believe God is withholding something from us.
I have trained my mind to say, "God is not withholding, but he's protecting me." Somehow, this disappointment is protection.
WCA: Several of the strategies you used in your healing process run counter to conventional wisdom. Talk about that.
TERKEURST: I don't like bumper sticker answers that people sometimes try to apply to deep pain. Those answers can cause more damage than good. As Christians, we like to be able to say things like, "God doesn't give you more than you can handle." But the problem was that I woke up every day knowing this was more than I could handle. The advice hurt more than it helped.
God will sometimes allow more than we can handle so we can learn to rely on His strength. I had many suggestions to God about how He could fix this, how He could change this, but God did it in a way that was outside of my ability to conceive. I would sit in His presence and let Him reveal Himself to me. I said in my book, "God doesn't want to be explained away, He wants to be invited in."
Whether your pain is emotional, spiritual, relational or physical, I don't want to diminish it, but I do want to put it in this perspective. God loves you so much. He will answer your prayers at the right time and in the right way.
God will sometimes allow more than we can handle so we can learn to rely on His strength.
WCA: You say the enemy taunts us with the words, "you are not good enough." A lot of leaders wrestle with imposter syndrome—that we are not good enough to be where we are. How do we avoid this trap?
TERKEURST: I think every leader hears that at some point. I've learned to flip that question on the enemy and I say, "You are right. I am not good enough." Every time the enemy sends it out to me, I say, "Thank you for reminding me that I need God."
WCA: You say it's our choice whether we stay stuck in our hurt or get renewed in our hearts. How do we choose renewal over hurt?
TERKEURST: The biggest step is realizing renewal is a choice and there can be purpose to your pain. When we experience pain and it feels pointless, that's where discouragement sets in. I am convinced there is a point to my pain. It is not just a deviation for a season. It will ultimately give me a great revelation from God. Recognizing that is empowerment. I am not going to be stuck here forever. I'm going to move forward and I'm going to help others move forward. And if that is the only other point to my pain, so be it. I'm going to make sure others move forward too.
To learn more about overcoming disappointment in your life, check out Lysa TerKeurst's book here.
Never miss an inspiring leadership insight or the latest leadership news!
About the Author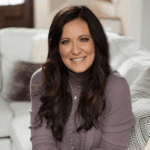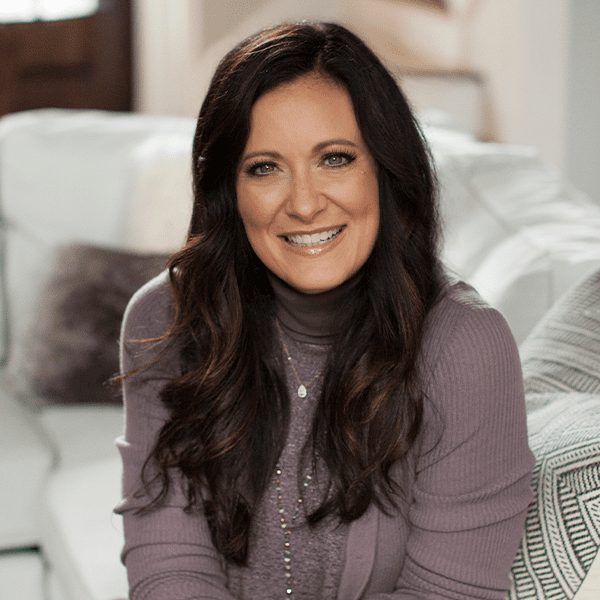 President; Best-Selling Author
Reaching millions of people through her writing and teaching, Lysa TerKeurst is the President of Proverbs 31 Ministries and founder of COMPEL Writer Training. Lysa has been published in many publications, featured on Fox News, Opra and The Today Show and has been awarded the Champions of Faith Author Award. The best-selling author of more than 20 books, her most recent release is, It's Not Supposed to Be This Way: Finding Unexpected Strength When Disappointments Leave You Shattered.