Liz Bohannon: Beginner's Pluck
Published August 13, 2019
The following are notes from Liz Bohannon's talk at #GLS19. Use them to help you apply the content you learned at the Summit.
Story of Ethiopian shoe factory: Liz forgot it was Saturday at the factory, and the bell signal meant the day was over, not the lunch break. She continued working and ended up locked in until two Ethiopian women heard her banging on the door for help when they were walking by.
Story of her journey: Five years ago, Liz designed strappy sandals–flip flops that don't flop. She was not interested in fashion or intending to be a designer. She needed to sell a tremendous amount of sandals to create the community and opportunity she dreamed of for the women in East Africa.
Realized being locked in the shoe factory she was afraid–not just of the outcome but of the journey she is now on.
Waking up most days in a state of fear.
Thought today is the day the curtain got pulled back.
Felt like an imposter and a fake.
 Not living up to her expectations of using her journalism degree.
Did she have any business running a business?
Is this all just beginner's luck?
Luck refers to the supposed phenomenon of novices experiencing disproportionate frequency of success or succeeding against an expert in a given activity.
When business decisions and opportunity arose, Liz felt the insecurity of failure and embarrassment.
Stages of Learning
Stage 1: Land of unconscious incompetence: You don't know what you don't know
Stage 2: Conscious incompetence: You know what you don't know
Where the ego hurts most
Fake it till you make it" culture
Stage 3: Conscious Competence: I can do it, but it takes effort
Stage 4: Unconscious Competence: I am so good at this; I can do it with little effort
The stages of learning are a cycle not a step-by-step process
If we look at it in steps, it limits our ability as leaders, and we act out of fear of losing our place at the top or make comparisons of where we should be
How to become a more courageous, innovative and creative leader
1. Dream Small
You're never going to find your passion
Pluck–knowing you don't need to find a passion but you can build it
You are average, most of us are living in the middle of the bell curve
You don't need to be above average to live an extraordinary life
If we can just get over ourselves and own our average, we will go on to build lives of purpose, passion and impact
What is meant to be inspirational is actually creating fear, anxiety and serious analysis paralysis
2. Analysis paralysis
How do you get the big dream in the first place?
I have this dream, but I haven't done anything with it
3. Use your power
Think of how you can use your power and privilege in your platform to make the world better for others
Story of introductions: When Liz is announced, a lot of times the introducer will say something to the effect of how she quit her one-way job, moved to Uganda. She's a big dreamer–and while it's quite nice for her ego, it's not how the story went down. She moved to Uganda and made friends, started a chicken farm.
Liz felt passionate about issues women and girls were facing around the world and took classes in college
She plotted and planned the big dream that would bring millions of girls out of poverty while looking for a job post-graduate school
Accepted a corporate job, holding the big dream in her back pocket
What are you saying and what is the community you are building?
Started dreaming small
Liz didn't start with bringing one million girls out of poverty; it started with knowing and making one friend who was experiencing poverty and hardship
Become a doer not a dreamer
Do not do anything else before giving yourself and those you lead to dream small.
Leadership isn't about building your own little kingdom and making your life better; it's for all
Nobody needs or wants you to be their hero
Do the hard work in yourself
The role of leaders is not to be the hero of anyone else's story, but rather to do the hard work in ourselves so that we can inspire and equip others to be the hero of theirs
Plucks fly together!

Never miss an inspiring leadership insight or the latest leadership news!
About the Author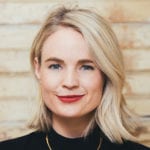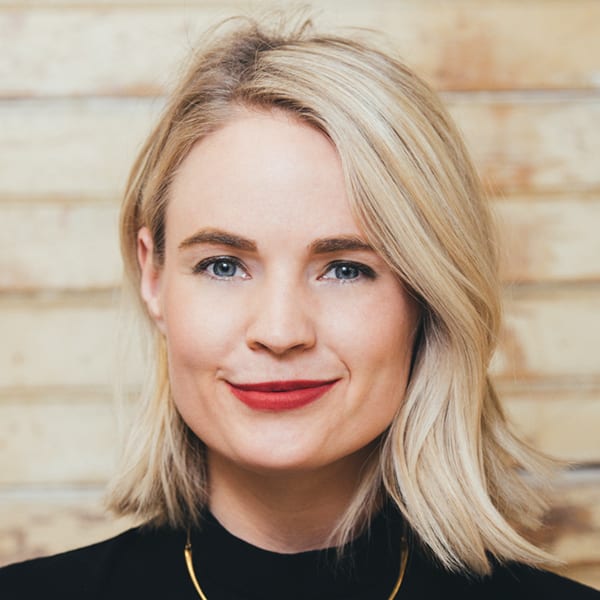 Co-Founder
Liz Bohannon is the founder of Sseko Designs, a socially-conscious fashion brand that works to create leadership and educational opportunities for women across the globe. She believes that business is a powerful platform for social change and that girls are our future. She was named by Bloomberg Businessweek as a top social entrepreneur and by Forbes as a top 20 speaker. In her book, Beginner's Pluck, releasing at the Summit, Bohannon uses her journey to explore 14 principles for not finding, but building a life of purpose, passion and impact.
Years at GLS 2017, 2019