GLS20 Session Notes: How to Lead Through Life's Reset
Published August 10, 2020
The following are notes from Paula Faris' talk at #GLS20. Use them to help you apply the content you learned at the Summit.
Every leader's life has twists and turns. If you haven't had one yet, you soon will. As you navigate these changes, whether you're shifting career paths, or feeling stuck, Paula Faris helps us move forward and lead through life's resets. She explores how to navigate these shifts and help us lead others who may be going through their own transitions. In this session, Paula helps us gain clarity on when to proceed when faced with life's twists and turns, what to expect and how to navigate well.
CONNECTION | TV:
Don't bury the lead.
Don't bury the lead story.
Not burying the lead means you're not excluding the most pertinent, important aspect of the story.
Don't limit yourself.
Tragedy and opportunity can and do coexist.
Leading Yourself Through Life's Reset:
If you have peace, proceed.
Expect and anticipate fear.
Give yourself permission to branch out.
How do you know you're being led in another direction?
1. Ask yourself, "do I have peace about it?"
If you have peace, proceed.
Paula walked away from her dream job.
The professed values she held onto were important to her.
Her faith was integrated into her story.
God was calling her out of a space where she had become addicted to a job, where she had found her significance, her worth, her identity in doing, but she was just too scared to walk away.
Why was she scared to walk away?
She was scared of what people would think
She was scared of being a failure and a "has- been."
CONNECTION | Series of Tragedy:
Miscarriage
Concussion
Car crash
Influenza turned pneumonia.
She realized and said, "God allowed a series of personal tragedies to slow me down."
Fear still had a grip.
"What good is it for a man to gain the world, but to lose his soul?"
Ask Yourself:
Are your values clashing with the choices that you're making, the choices professionally and personally?
Are you finding significance in things that shift, like your job, like your status on Instagram, like your bank account, or perhaps in your relationships?
It doesn't have to make sense to anyone, yourself included. If you have peace about something in your spirit, proceed. If you don't, you have to stop.
Often we tell ourselves, if I'm scared about it, isn't that my gut telling me to back off, to stop?
No. Fear is the great paralyzer.
Fear wants nothing more than to paralyze your purpose and to slay your dreams.
2. Expect And Anticipate Fear
Fear is normal.
Fear is not something that you conquer.
It is not something that you're miraculously healed from or cured of.
Fear is normal for everybody. There's nothing wrong with you if you're feeling fear, but that fear that you feel and the peace that's in your spirit, they can and they do coexist, just like tragedy and opportunity can coexist.
Fear and peace are not mutually exclusive.
MLK Jr: "Faith is taking the first step even when you don't see the whole staircase."
What if that staircase leads to nowhere?
The key is knowing how to deal with and channel your fear.
What is the absolute worst thing that could happen if you stepped out in faith, if you pressed into your fear right now, if you put your foot on that one, single stair?
Maybe it doesn't work out.
NEXT STEPS: Write down the following to reflect and meditate.
What are you scared of?
What is the worst thing that could happen if you went for it?
What is the best thing that could happen if you went for it?
We often go to the negative. Think about the positive.
Change your point of view—change your paradigm—then think about the times where you allowed your fear to absolutely cripple you, to buckle your knees and paralyze you.
When did you not allow your fear to paralyze or to cripple you?
Do you remember how invigorating that felt?
Do you remember how confident you were when you pressed into your fear? You had no regrets that you didn't go for it.
CONNECTION | Jeff Bezos:
Amazon founder
"It might not work out since most start-ups don't."
He shared the idea with his boss.
"I would always be haunted by a decision to not try at all."
3. Branching Out
Give the people on your team the permission to branch out.
Let go of the trap.
How many times have we limited ourselves?
Fear is when we can't see something else for ourselves. And we absolutely question whether others would accept us in a different capacity.
CONNECTION | Identity Crisis:
Leaving GMA
Questioning who she is
Hard not to do what society says
Learning who she is outside of what she did
Purpose isn't in doing or working
Multidimensional
ASK YOURSELF:
What am I good at?
What do I love?
What do trusted people around you notice that you're good at and you love?
CONNECTION | Missing It:
Being good at "it" and not loving "it" is missing peace.
Peel back your layers and use your answers to the questions to help you.
Talk to people you trust and have them answer, too.
Notice what you're good at and what you love—they don't have to be linear.
Tragedy and opportunity can coexist.
Release yourself. Then grant yourself the permission to branch out based upon your unique gifts and talents.
Don't bury the lead to your life story. It is up to you to be bold, to be courageous, to lead yourself and to lead others in this moment of reset.
Never miss an inspiring leadership insight or the latest leadership news!
About the Author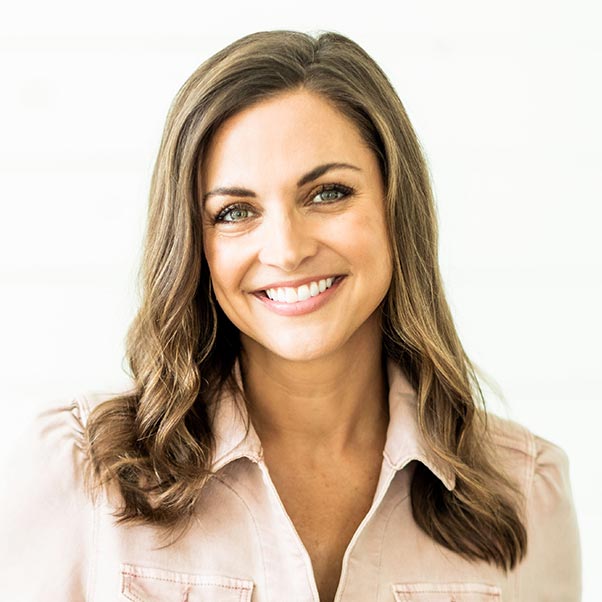 Awarding-Winning Journalist, Podcaster, Author, Speaker
Paula is an Emmy Award-winning journalist, Former Senior National Correspondent at ABC News and host of the popular podcast Journeys of Faith with Paula Faris, which gives an intimate look at how some of the world's most influential people lean on faith and spirituality to guide them through the best and worst of times. Previously, Faris was the co-anchor of Good Morning America weekend edition, as well as a co-host of ABC's The View. Paula's recent book, Called Out, Why I traded Two Dream Jobs for a Life of True Calling, dives into her leadership insight from the world of journalism.