GLS20 Session Notes: Leadership that Meets the Moment
Published August 10, 2020
The following are notes from Albert Tate's talk at #GLS20. Use them to help you apply the content you learned at the Summit.
The world brings challenges—challenges that seem to confound the wise, contend to break up communities, divide societies—These challenges often seem insurmountable. Challenges that disrupt and devastate have to be met with strong, vigilant and authentic leadership. In this session, Albert Tate identifies the marks of authentic leadership that will proactively confront the moments of our world's crisis. He gives us a picture of how you can lead out of a place of authenticity with the courage to stand in opposition to injustice, the humility to love and serve both friends and enemies, and marked by vulnerability, weakness, and loss. As a leader, this is our call—changing, pushing, redefining and overcoming life's challenges.
CONNECTION | Elijah McCoy:
May 2nd, 1844 Elijah McCoy was born in Ontario, Canada.
The son of fugitive slaves who courageously escaped from their plantation in Kentucky.
Traversed the underground railroad, making their way north.
Elijah was brilliant and studied in Edinburgh, Scotland.
Became a licensed mechanical engineer.
Made his way back to the USA but because of the racial climate and obvious racial tension of that day, he could not work as a mechanical engineer.
He had to settle for a lesser position as an oilman at Michigan Central Railroad.
The locomotive was the driving force in the economy.
Elijah was frustrated with the locomotive oil process, and said, "there must be a better way to do this. We've got to find a better way to do this."
He spent months researching and created the McCoy lubricating cup.
Other companies tried making it, but they were terrible. This began the question at purchasing of asking, "is this a counterfeit or is this the real McCoy? Is it a counterfeit, or is this the real McCoy?
Sometimes we start looking at other people, you start looking at these other messages, you start looking at this stuff, and you come to a gathering like this and we spend these days together, and you wonder if all these principles I'm trying to grab and I'm trying to grab and we run the risk of going home being the best version.
There's a tension to wrestle with.
How do we go home taking all these ideas and becoming the best?
Leadership isn't something outside of that we have to grasp, but something inside of we have to grow.
Authentic leadership is leadership that dwells within and leadership that is grown, that is cultivated. It is not something that we're trying to do outside of us.
Leadership isn't something we do; leadership is something that we are.
It needs to flow authentically from within because when we face the world's crisis and when we see all the stuff, pandemic, racial unjust, unrest, and all the stuff that's happening in the world, this moment demands that leadership show up and meet it. A
When leadership shows up to meet it, we don't need to try to go find it, it needs to already be inside of us
CONNECTION | Matthew:
In the book of Matthew, Jesus goes to the temple.
Jesus arrives and people are not there worshiping. Tables set up and there are money changers at the table in place of where worship should be taking place.
Not only are they doing deals, but they're doing deals marked with injustice towards the poor, the marginalized, those that are considered the least of these.
When you get worship wrong, when you treat God the wrong way, you're inevitably going to treat his people the wrong way.
Jesus is angry. He flips over the table.
Leadership Essentials To Grow In Authenticity:
1. Flip Tables Of Injustice
Flip the tables of injustice leaders.
Be leaders who are looking for systems of injustice to turn them over.
It's hard to flip a table of injustice if you're sitting comfortably at it.
ASK YOURSELF:
Am I comfortably sitting at a table that should be flipped because of the system of injustice?
Am I sitting in places where I should be flipping because of the injustice?
Are there people that should be at the table?
Are there people that should have access?
Are there people that should be there, but because of the system that you operate in, they're not there?
Who's not at my table?
Where are they if they're not at my table?
Why aren't they here?
Have I made systems that make it hard for them to get here?
Who's missing?
CONNECTION | Daughter Bethany:
When Bethany was learning her colors, she was also learning church songs. Jesus loves the little children, confusing her because not all the colors were included that she was learning at school.
She said, "Red and yellow, black and white. Oops. They forgot purple.
We facilitate the spaces that we participate in,
Let's ask the question," where's purple?" In our organization and our teams and our community.
Are there people that are left out?
Where are there those that are missing?
Do you realize how much change we can make if everybody asked themselves the question, "Where's purple? Where's purple?"
Jesus flipped over tables, not people. He flips over systems, not people.
CONNECTION | Story in John:
Jesus' preparation for crucifixion.
Jesus washed everyone's feet.
2. Wash People's Feet
Just because you're wrong doesn't mean you're worthless.
Just because you're wrong doesn't mean you don't have worth, or you don't have value.
Just because you're wrong doesn't mean you get to get canceled. Cancel culture is not Christian culture. If Jesus didn't cancel Judas, I can't cancel you.
Authentic leadership serves and washes the feet of both enemies and allies.
How do I apply this to my business?
How do I apply this?
We need leaders that'll flip over systems of injustice, and we need leaders to wash the feet, both their allies and their enemies.
Show them compassion.
CONNECTION | Story of Jacob:
Jacob wanted the birthright and inheritance of his father, but it wasn't for him.
His mom was an accomplice and he takes the birthright from his brother, deceiving his father.
Jacob was the guy who always won, and he got what he wanted.
Rachel's dad manipulated and tricked him.
His brother Esau comes to him as his past catches up. Jacob is scared. He took his family and he split them up just in case Esau wanted to kill them.
Jacobs is waiting to meet Esau and an angel comes and immediately Jacob begins wrestling him. He's wrestling with God. He's wrestling and trying to win because he's trying to do it in his own power.
Jacob had enough wins to be confident—to be arrogant, overcompensating and overconfident in his own ability.
He had no idea what it was like to be wrong.
This divine being said, "All right, this is enough." And he hit him on the hip, dislocating it. But, Jacob was still holding on.
"I'm done, but you're not."
God is not done with you. If you have breath in your body, you have purpose in your chest.
Jacob's name change and the limp were a reminder of God's grace.
The loss wasn't a sign of failure, it was a sign of God's grace.
Sam Collier: "when your story meets God's story, he'll give you a greater story".
Leader, don't lose your limp. We need more limping leaders. We need leaders walking in vulnerability.
"Failure isn't a loss with God. You can still win if you learn and if you surrender and if you give up and if you trust him." Failure isn't fatal. Failure is an invitation for God's grace to show up in your life.
3. Limping Leaders
A limp marks where you lost, and God won.
CONNECTION: Limping
Hamilton scene reference
Leadership has to live beyond this moment.
There may be a harvest we don't reap.
His Bishop mentor says, "Moses would see further than he would go. And Joshua would go further than he would see."
Be a legacy limping leader.
CONNECTION | Disney Half Marathon:
Ran a Disney half marathon. First time running, he was on the porch when his kids came home from school, they didn't say anything but walked past him going to their mom saying, "dad's going to die".
He practiced and would try to get it together and try to work it out.
During the marathon a little lady came up beside him, and said, "you got this." She could see the terror and repeated "you got this."
You don't win because you come in first. You win because you finish.
As followers of Jesus Christ we believe one day we'll finish this race and we'll stand before God and he'll give us a reward. He'll say, "You're not getting this reward because you came in first. You're not getting this reward because you're the fastest. You're getting this reward because you finished. You flipped, you washed, and you limped to the finish."
NEXT STEPS:
Lead from a place of authenticity.
Lead as leaders who flip over systems of injustice.
Lead as leaders who wash the feet of friend and foe- enemy and ally.
Lead as leaders limping as a sign of what we lost and how God won.
Authentically lead to the finish.
Never miss an inspiring leadership insight or the latest leadership news!
About the Author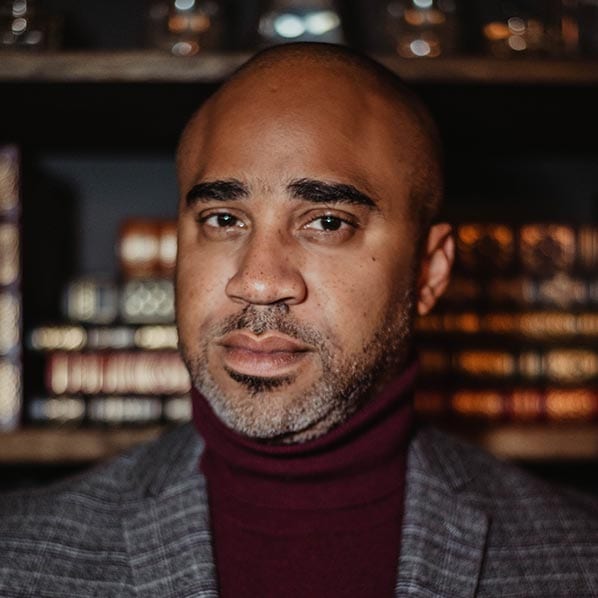 Founder & Lead Pastor
Albert Tate is the founding pastor of Fellowship Church—one of the fastest-growing multiethnic churches in the United States. He began in ministry pastoring just a few families at Sweet Home Church in Mississippi before serving the historic Lake Avenue Church in Pasadena, California. Hearing the call from God to plant a church, Albert and his wife, LaRosa, launched Fellowship Monrovia in January 2012. In its short history, this Gospel- centered, multiethnic, intergenerational church has already established a solid foothold in the region for life transformation to the glory and honor of Christ. As a dynamic communicator, Tate is passionate about sharing the Gospel of Jesus Christ both to the local church and the global community. Blending the power of storytelling with a good sense of humor, Tate enjoys illustrating God's amazing grace and love in church, academic and conference settings. Additionally, Tate serves on the Board of Trustees at Azusa Pacific University, the Global Leadership Network and Global Church Planting Organization, Stadia. He was recently published in Letters to a Birmingham Jail: A Response to the Words and Dreams of Dr. Martin Luther King Jr. and in 2018, he launched the Albert Tate Podcast.
Years at GLS 2015, 2020, 2021